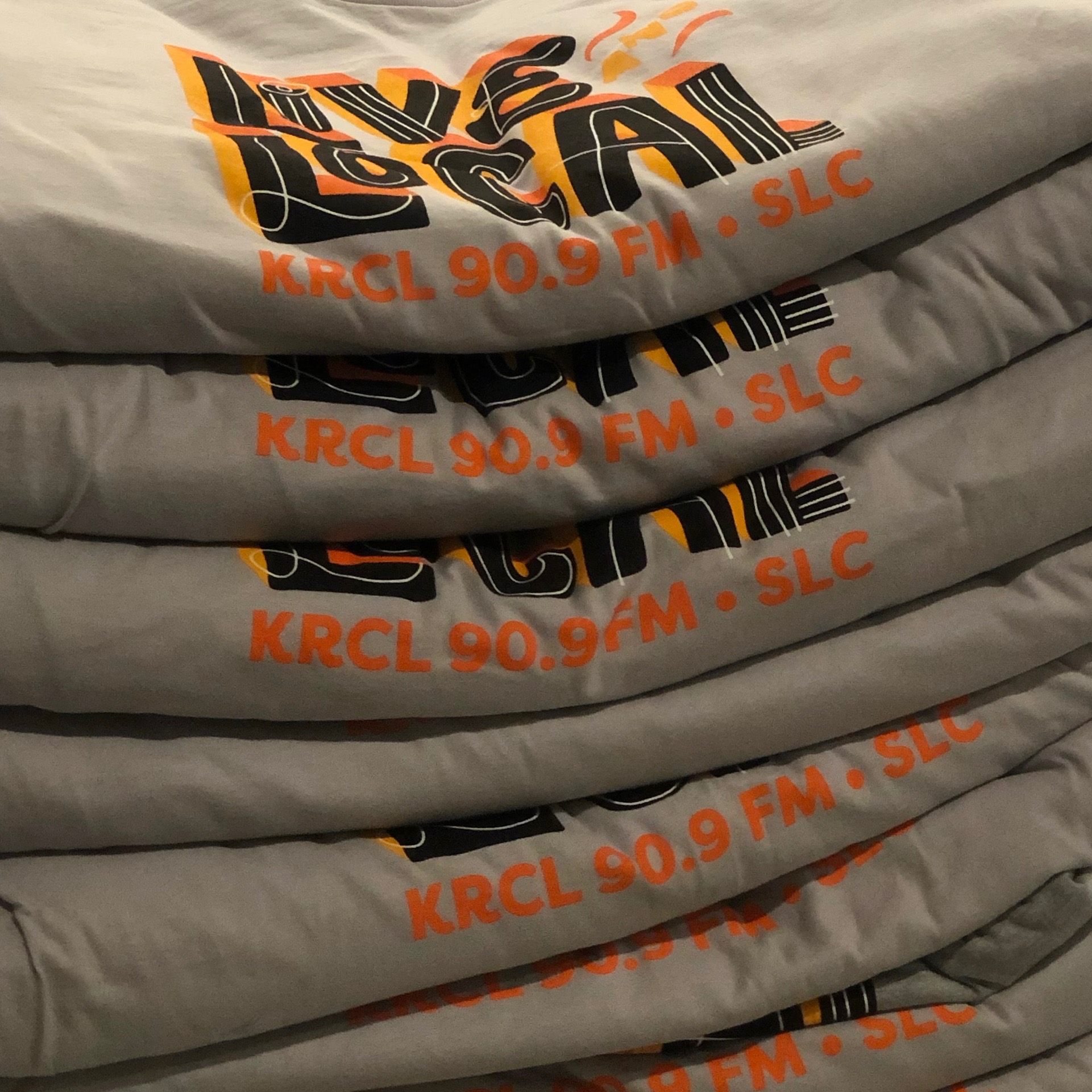 The T-shirts, hoodies, bucket hats and mugs are ready! Swing down to the new station and pick up your donation thank you gift during regular office hours Mon-Fri 9am-6pm until May 31. Starting June 1 we will begin to mail gifts to donors.
The station is located at 535 W 300 N. The entrance is in the back of the parking lot just east of the Citizen's West apartment building. Street parking is available on 500 W and 300 N.
Please note: Due to construction 500 W 300 N is closed to cars. Approach KRCL from the west side using North Temple, turn onto 600 W and head to 300 N. Head east on 300 N until you find the entrance to our parking lot - east of the apartment building.

Some things to keep in mind:
Please wear a mask indoors
As much as we love dogs, they cannot come into the station
No food and drinks allowed in the station
Feel free to call us at 801-363-1818 if you have any questions.
Thanks again for donating to KRCL and choosing one of our awesome thank you gifts to go along with your donation. We can't wait to see you!

Sincerely,
Morgan Keller
Membership Manager