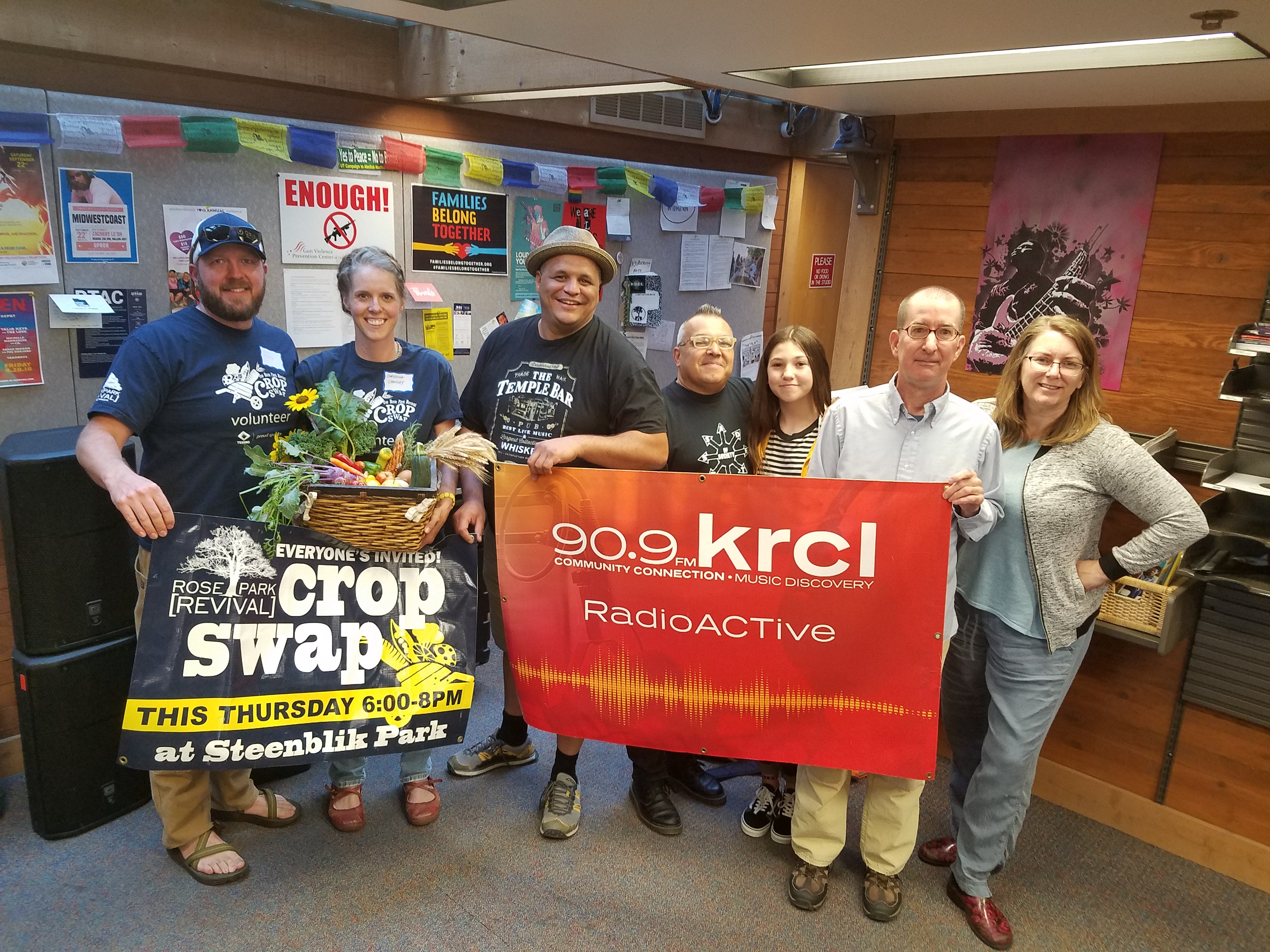 Live music from Emby Alexander, Urban Farm Report w/ Rose Park Crop Swap and Mesa Farm Market, SkyWatcher Leo T, Mining Vinyl with KRCL Volunteer Tom Huiet
Tonight's lineup:
Live music from Phoenix band Emby Alexander. On the road with their Sunlight (in the back of your head) tour, the band has two gigs in Utah this weekend:
Urban Farm Report with:

Kevin Rogers and Christina Stanley of the Rose Park Crop Swap. First swap of the harvest season is Thursday, Sept. 6, 6:00 p.m. at Steenblik Park, 1050 W. 800 N., SLC. Bring your homegrown veggies to swap. No garden? No problem. Everything is free for all after 7:00 p.m.
Randy Ramsley from Mesa Farm Market in Caineville, Utah, checks in. He's just 24 miles east of the visitor center at Capitol Reef National Park.
Got a story you'd like to share on the show? Record a voice memo on your smart phone, then email it to radioactive@krcl.org. Keep it under 3 minutes and be sure to include a name and phone number in the body of the message.
RadioActive is a production of Listeners' Community Radio of Utah. Tonight's team included:
Exec. Producer/Host: Lara Jones
Assoc. Producer: Billy Palmer
Community Co-Host: Aldine Strychnine, KRCL's Punk Rock Farmer
Audio Engineer: Sullivan Phetchanpheng of Lights & Sound Studio
Volunteer: Sarah Thacker