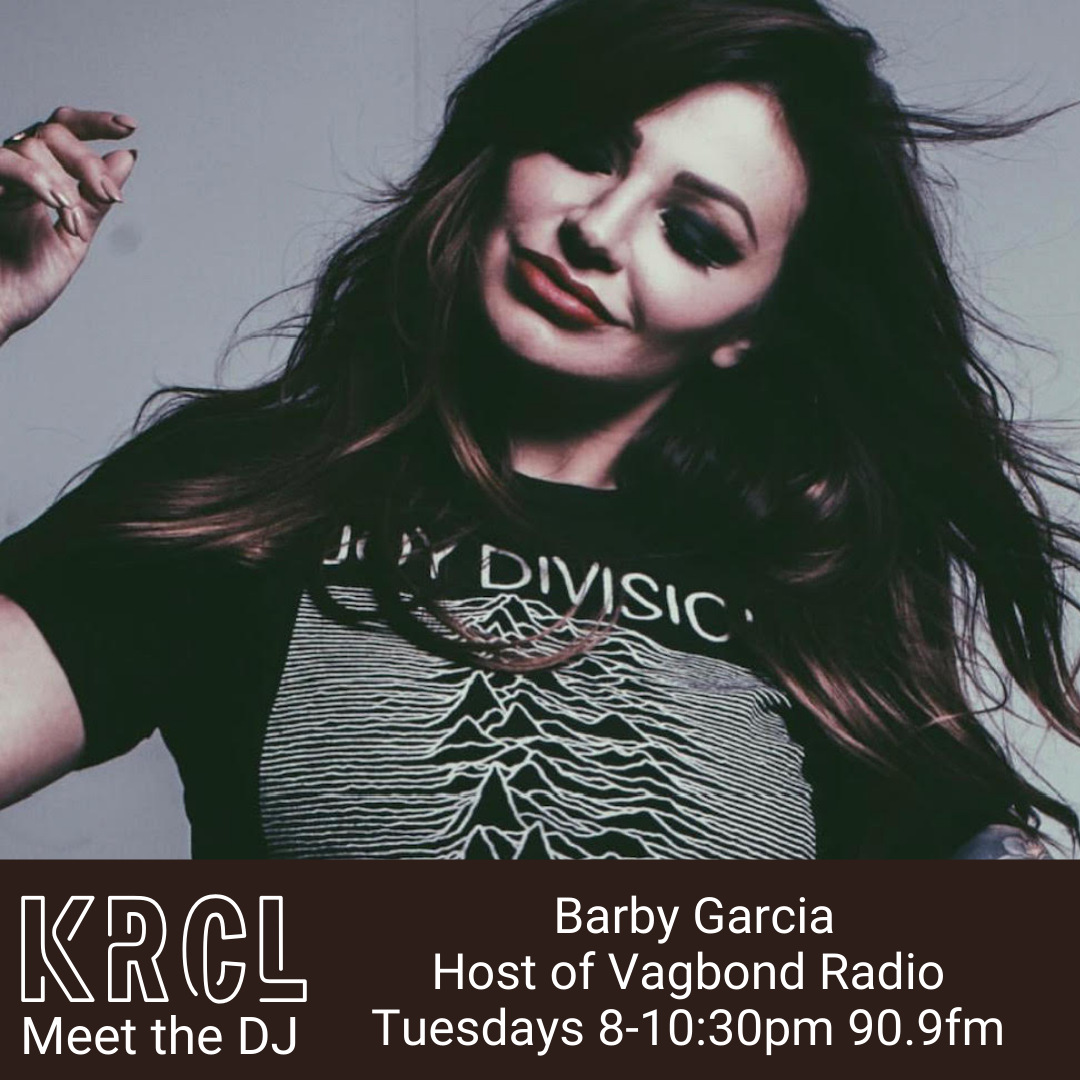 Meet the DJ: Barby Garcia, volunteer host of Vagabond Radio, Tuesdays from 8-10:30PM
Meet the DJ: Barby Garcia, host of Vagabond Radio, 8:00-10:30 p.m. every Tuesday on KRCL. "Sometimes it's nostalgic, sometimes it's a dance party, but it's always a trip."
"Anyone who knows me knows I just love a good beat," Barby said of her musical taste. "A lot of the time, I don't know much about these artists, I just know what rings true to me as far as what I like musically. And then after that, I do research on the band and find out who they are and where they're from. Some of the stuff that the listeners might be familiar with is like LCD Sound System and The Chromatics, and in between are all of these amazing French artists, electronic bands out of Berlin, Spain, and I just kind of throw in all the stuff that I've been listening to personally, which is obviously what all of us DJs do on KRCL. It's music that we listen to and love and then we have the platform of the radio to share it with everyone else."
Take a listen to her interview to find out how many languages she speaks, the reason she visits The City of Light at least once a year, and why music is "as important as breathing" to her.
To hear the last two weeks of Vagabond Radio and what she picks from the thousands of songs in her personal library, click here.
###