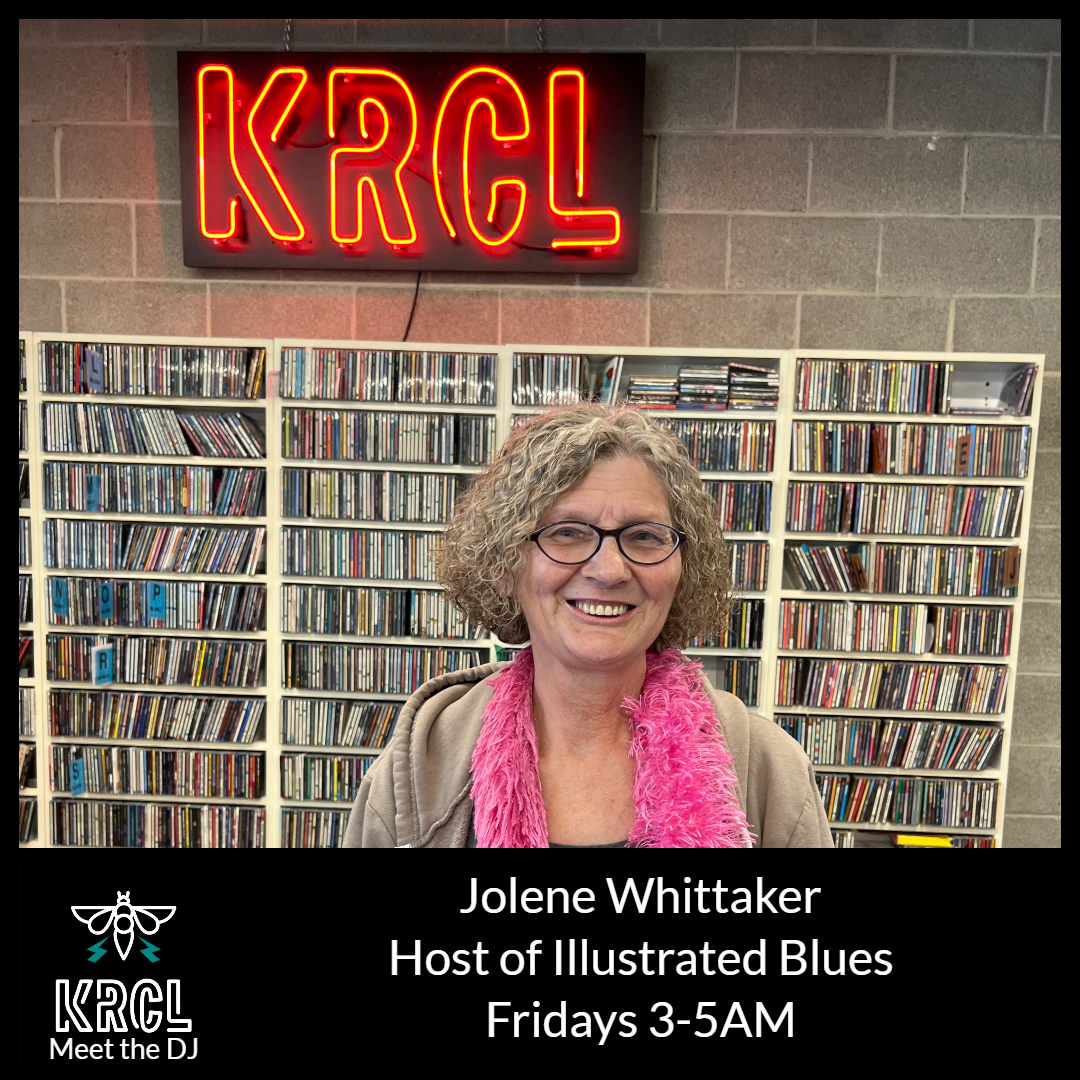 Meet the DJ: Jolene Whitaker, host of Illustrated Blues, Fridays 3-5AM
27 years ago Jolene heard KRCL was looking for volunteers — fast forward to today and she is still bringing listeners early morning blues each and every Friday. In this edition of Meet the DJ, Jolene helps us to understand her deep and passionate appreciation for the music that she says "comes from the soul and the heart".
When Jolene isn't at the station she cares for her 7 kids, 15 grandchildren and 6 great grandchildren and occasionally gets dressed up and can be caught dancing.
You can always catch the past 2 weeks of Jolene's show anytime On Demand.
Originally aired April 11th, 2023