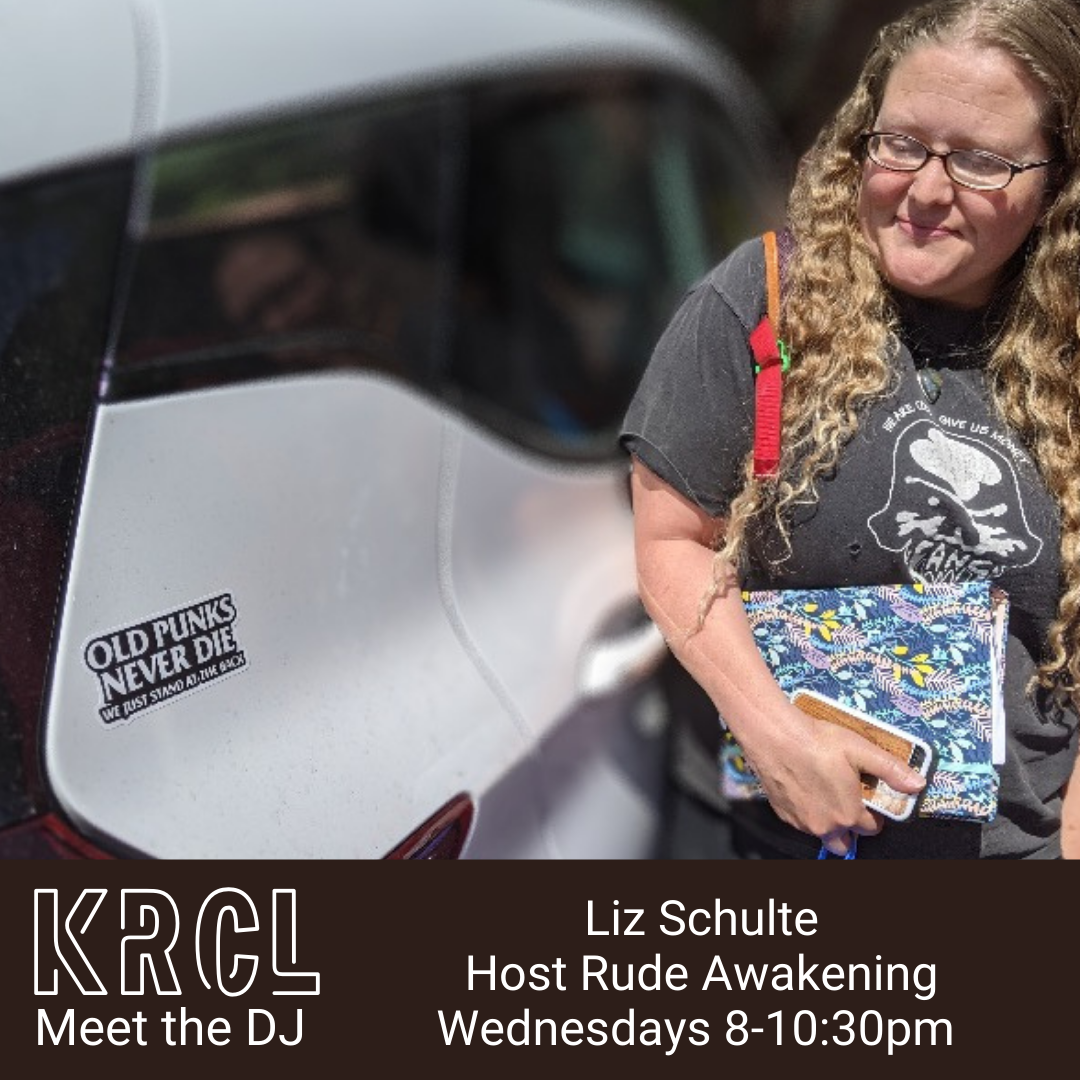 Meet the DJ: Liz Schulte, host of Rude Awakening, now Wednesdays at 8PM
She attended her first concert at the age of 12, and now she serves up Rude Awakening — two hours of punk and ska because that's what she wanted to hear while making baguettes at her sister's bakery. In this edition of Meet the DJ, Liz Schulte shares the shows that have shaped her musical taste and why it most likely means her own kids will rebel by being missionaries.
In addition to being a volunteer DJ on KRCL, Liz also helps teens learn the ropes of digital media as the Interactive Design Mentor at Spy Hop Productions.
To listen on-demand to the last two weeks of Rude Awakening, click here.
###