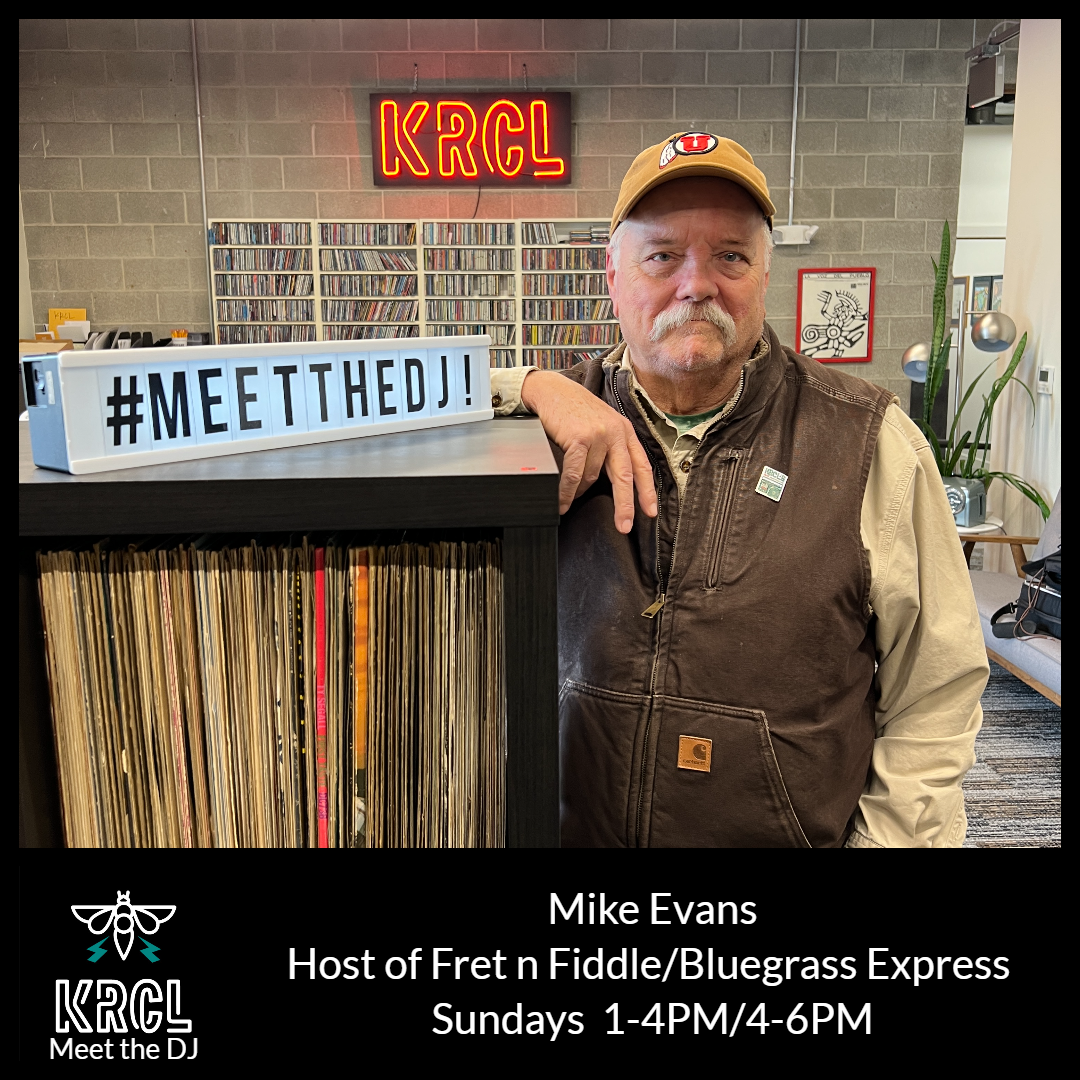 Meet the DJ: Mike Evans, host of Bluegrass Express and every other week for Fret n' Fiddle , Sundays 1-4PM/Sundays 4-6PM
Self proclaimed "old timey guy" — Mike Evans talks about his vast knowledge and passion of Americana music . In this edition of Meet the DJ, Mike explains how Bluegrass Express is one of the longest running Bluegrass shows in the country, and one of only a few.
When Mike isn't putting together his playlists for the week, he can be found volunteering for the School of the Deaf and Blind. In this edition you will also learn why Lara Jones has now nicknamed him "Speedy Mike".
You can always catch the past 2 weeks of Mikes's shows anytime On Demand.
Originally aired April 12th, 2023