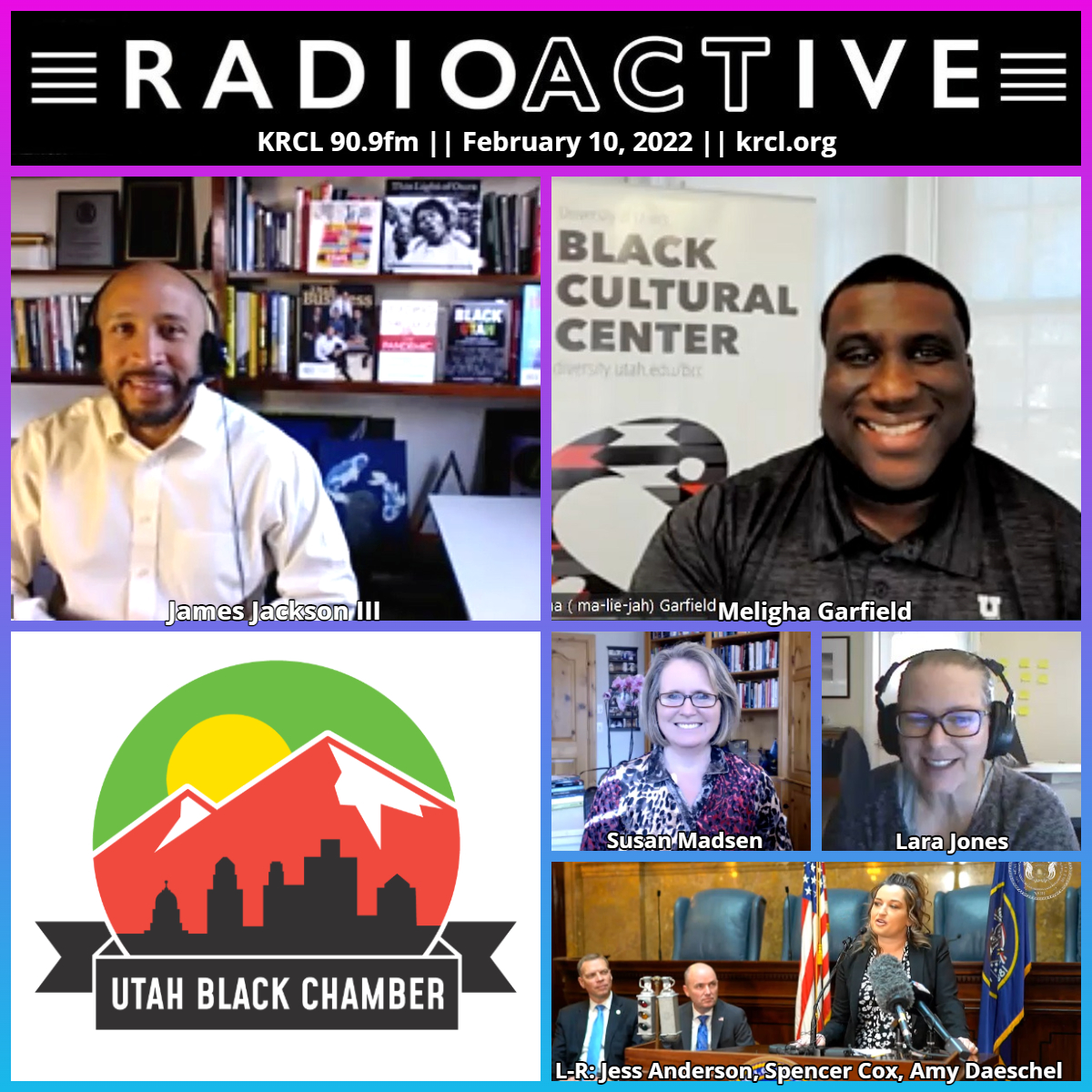 Black Utah, Stories From a Thriving Community. James Jackson III of the Utah Black Chamber in conversation with Meligha Garfield of the Black Cultural Center at the University of Utah. Utah Women and Leadership Project on the status of women in Utah politics and how costly childcare is a barrier to participation. Plus, voices from today's launch of the Clean Slate law in Utah.
Tonight's show featured the following people, organizations and/or events. Check them out and get plugged into your community!
Utah is only the second state in the nation to adopt a Clean Slate law. Passed in 2019, the bill took effect today. RadioACTive shared comments from a press conference held earlier today mark the momentous change. Click here to watch it yourself.
RadioACTive passed the mic to Utah Black Chamber Founder James Jackson III. Jackson and the Chamber have just released a new book, Black Utah, Stories From a Thriving Community, which highlights the stories and experiences of the Black community living in Utah. Tonight, Jackson spoke with Meligha Garfield, who leads the Black Cultural Center at the University of Utah.
Using a Pan-African lens, the Black Cultural Center seeks to holistically enrich, support, and advocate for faculty, staff, and students through Black-centered research, culturally affirming educational initiatives, and service. Upcoming events hosted by the center include:
Dr. Susan Madsen of the Utah Women & Leadership Project. UWLP offers reports that emerge from primary research studies on a host of topics that impact Utah girls and women, those who influence them, and those who are influenced by them. Tonight's conversation dug into the following UWLP reports:
Views, thoughts or opinions shared by guests are their own and do not necessarily reflect those of the board, staff or members of Listeners' Community Radio of Utah, KRCL 90.9fm. Tonight's show was produced and hosted by Lara Jones.