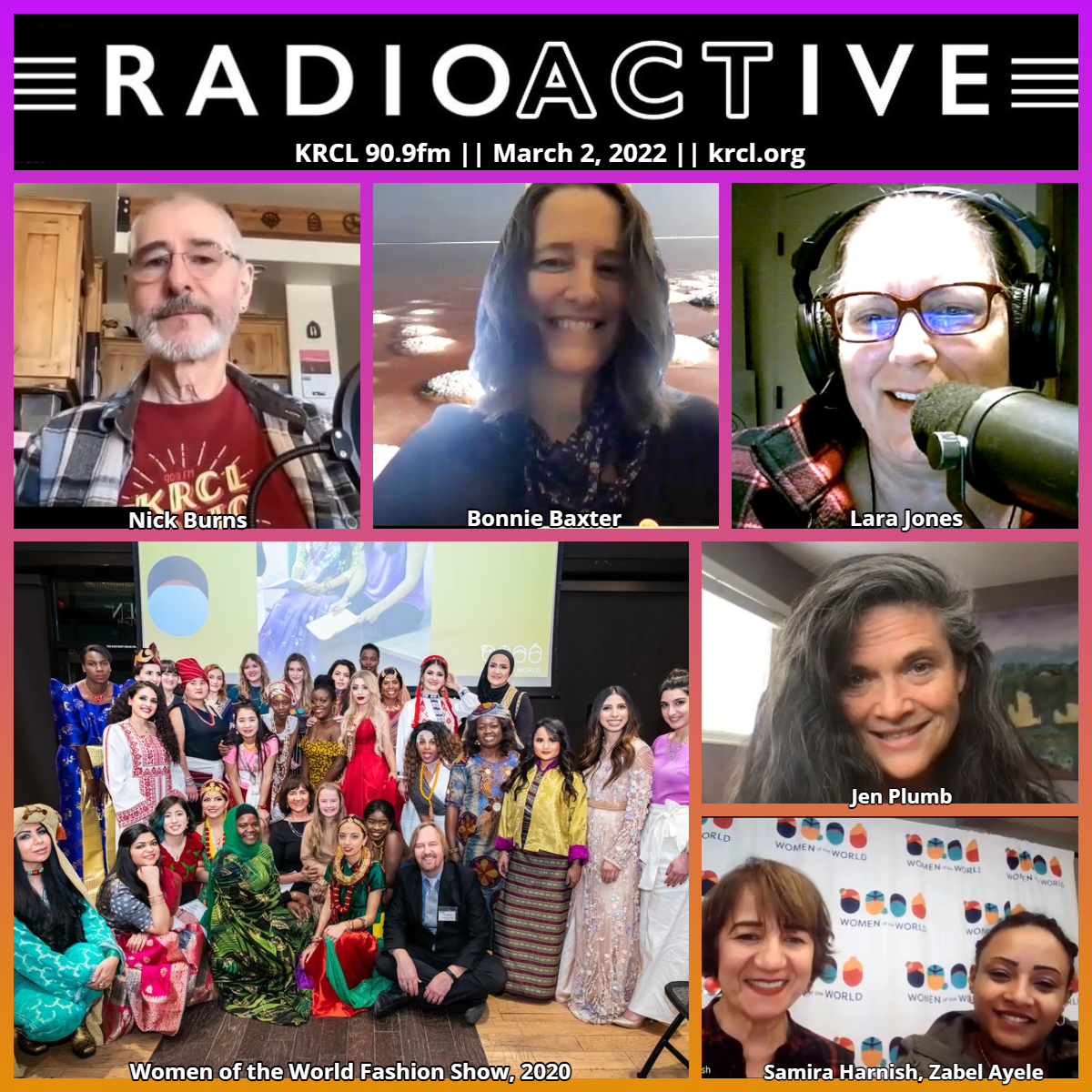 Great Salt Lake is getting saltier and other microbial tipping points of our namesake lake with Bonnie Baxter, Great Salt Lake Institute director. Women of the World set to celebrate 12 years of helping displaced women settle into Zion. And Jenn Plumb, a pediatrician of a transgender child, shares her unique perspective on legislation targeting trans youth.
Tonight's show featured the following people, organizations and/or events. Check them out and get plugged into your community!
Samira Harnish, founder and director of Women of the World, a Utah nonprofit that has helped forcibly displaced women make Salt Lake City their home & build community through self-reliance and trust since 2009.
March 9: 12th Annual Fashion Show & Gala, 5:30 p.m. at NOIR Event Center, Trolley Square, SLC. "Our event is designed to help connect our cultures and provide you with an excellent opportunity to meet many of your amazing neighbors. The fashion show gives women that are connected to Women of the World a chance to show off the parts of their homeland they love and teach you about their beautiful cultures. You will also be able to meet and interact with these women, hear their stories first-hand, and share yours with them. These personal exchanges increase understanding and will empower you to help others overcome their misplaced fear of our amazing neighbors." Click here for tickets and info.
Getting saltier: Great Salt Lake Institute Director Bonnie Baxter talked about microbial tipping points at our namesake lake. Baxter also is Chair of Biology at Westminster College.
Jenn Plumb, a pediatrician of a transgender child, shared her unique perspective on legislation targeting trans youth locally and nationally. Bills to watch:
H.B. 11 Second Substitute -- Student Eligibility in Interscholastic Activities (Rep. Birkeland, K.), a bill aimed at regulation of transgender youth participation in high school sports.

H.B. 127 -- Medical Practice Amendments (Rep. Shipp, R.P.), a bill that would prohibit a physician or surgeon from performing a transgender procedure or gender-affirming therapy on a minor. UPDATE: This bill has failed.
Views, thoughts or opinions shared by guests are their own and do not necessarily reflect those of the board, staff or members of Listeners' Community Radio of Utah, KRCL 90.9fm. Tonight's show was produced and hosted by Lara Jones and Community Co-Host Nick Burns.
###