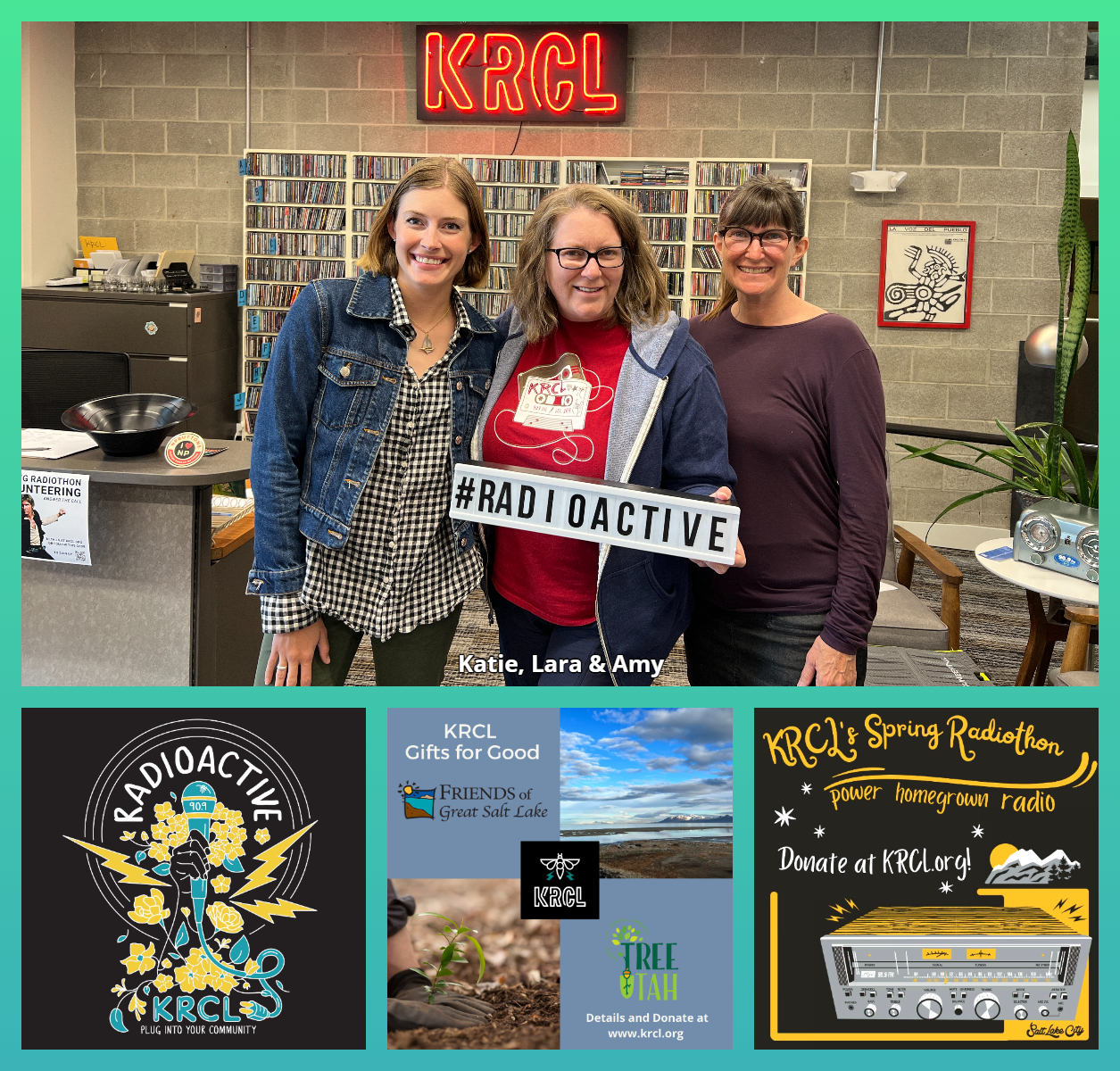 A Radiothon-sized edition of RadioACTive with Gifts for Good, featuring Amy May of Tree Utah and Katie Newburn of Friends of Great Salt Lake. Call 801-359-9191 during the show and donate to keep us live and local!
Tonight's Radiothon-edition of the show features our Gifts for Good partners, including:
Amy May of TreeUtah, a nonprofit enhancing the environment through tree planting, stewardship, and education. Since 1988 TreeUtah has planted more than 365,000 trees with the help of 160,000+ volunteers, and KRCL listeners have been right there with them. Your gift of $100 to KRCL and we'll work with TreeUtah to plant a tree in your honor // $8.34/mo.

Katie Newburn of FRIENDS of Great Salt Lake, a nonprofit that works to preserve and protect the Great Salt Lake ecosystem and to increase public awareness and appreciation of the lake through education, research, advocacy, and the arts. Your gift of $100 to KRCL will help send a kid on a lakeside field trip with Friends of the Great Salt Lake // $8.34/mo.
Click here to donate to KRCL and have your thank-you gift also support another local non-profit organization!
Views, thoughts or opinions shared by guests are their own and do not necessarily reflect those of the board, staff or members of Listeners' Community Radio of Utah, 90.9fm KRCL. Tonight's RadioACTive team included: