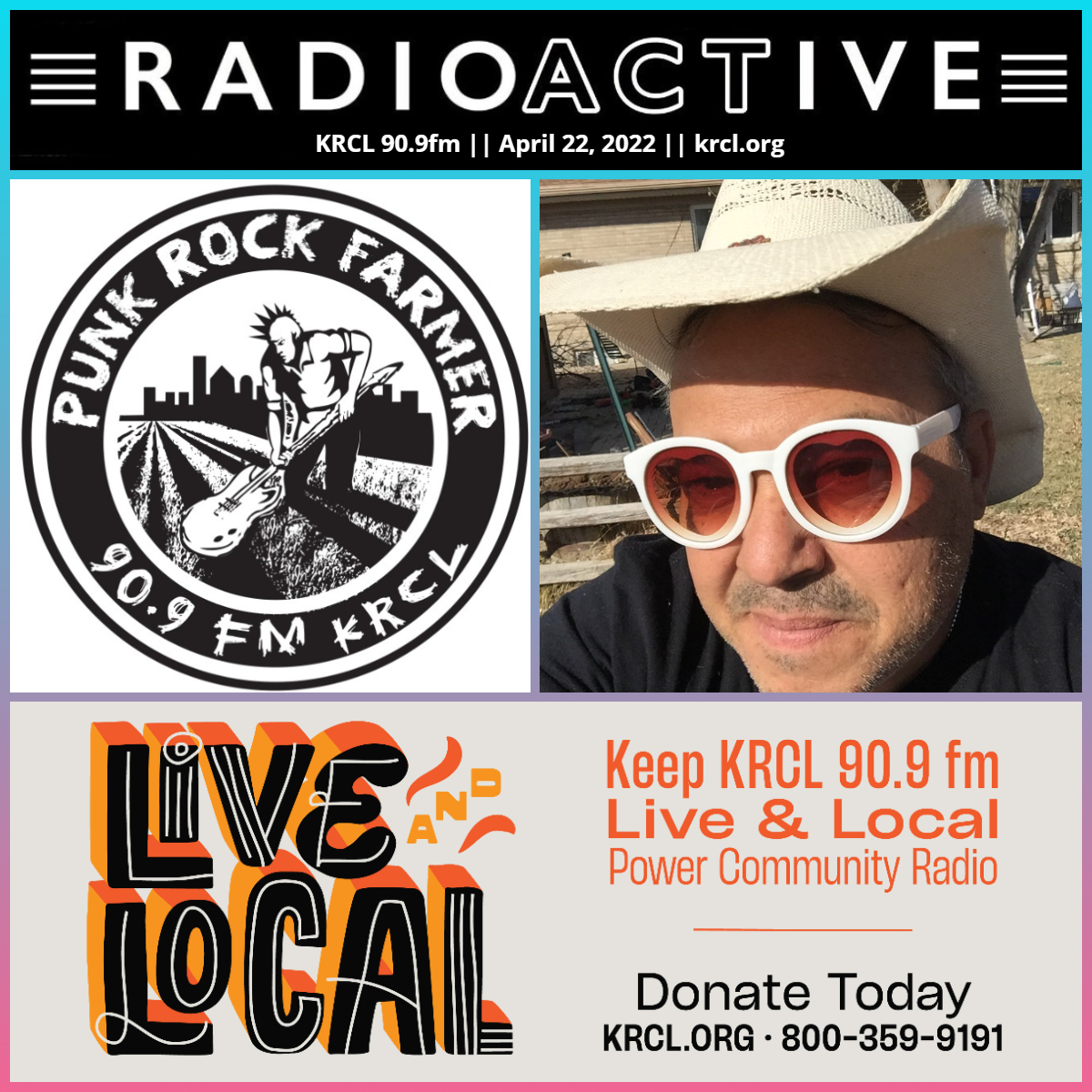 Radiothon on RadioACTive, featuring Aldine, KRCL's Punk Rock Farmer, Lara Jones, Red Acre Center and Red Acre Farm, and tons of homegrown music.
Thank you to everyone who helped us raise $1,672 tonight. Be sure to come on by and pick up your Punk Rock Farmer t-shirts, seeds and other thank you gifts during our pickup party on May 12 here at KRCL.
>>>>>>>To relive tonight's Radiothon glory with the Punk Rock Farmer, listen on demand.
And a big thank you to Red Acre Center's Symbria Patterson and Sara Patterson of Red Acre Farm CSA in Cedar City. The mother-daughter duo advocate for a stronger local food economy and opportunities for the general public to understand food production. Check out their thank you gifts when you donate online at krcl.org.
Views, thoughts or opinions shared by guests are their own and do not necessarily reflect those of the board, staff or members of Listeners' Community Radio of Utah, KRCL 90.9fm. Tonight's show was produced and hosted by Lara Jones and Aldine, KRCL's Punk Rock Farmer.
###