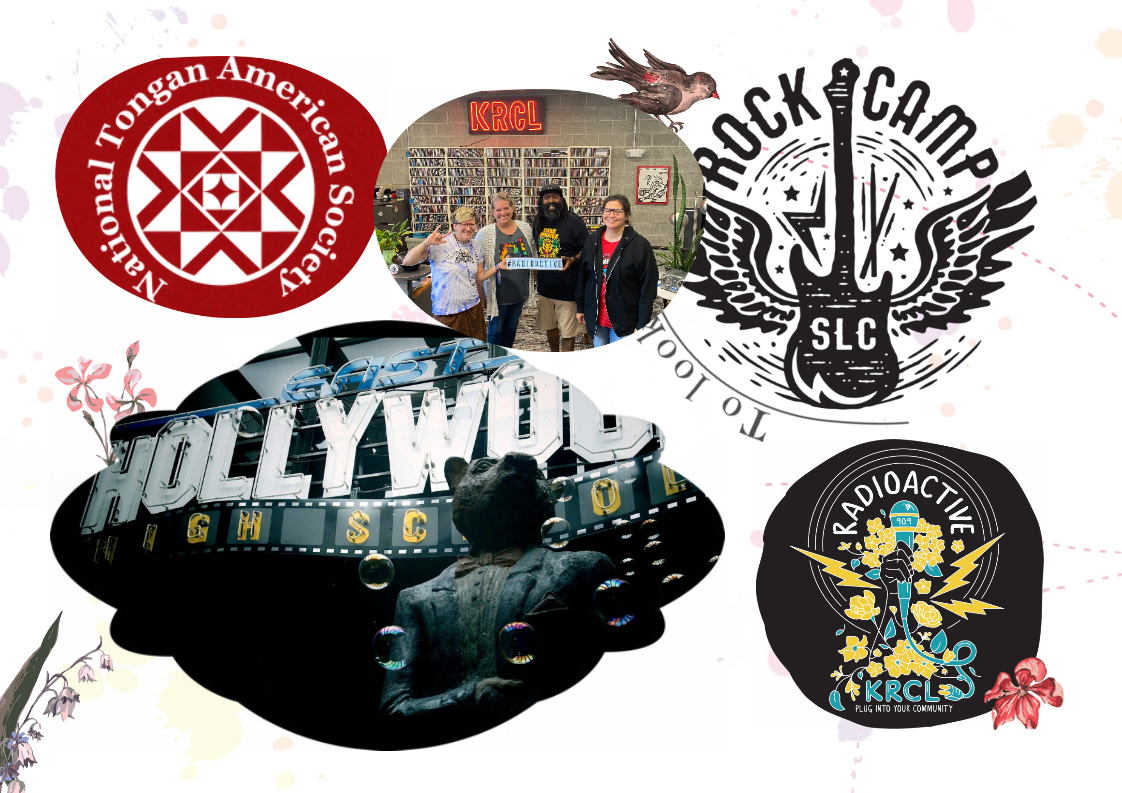 Welcoming Summer with Summer Camps to keep the kids growing and learning during the break with Rock Camp SLC Shell Yeah + East Hollywood High's Katrina Walker and talking story with Ivoni Nash of the National Tongan Society Utah.
Tonight's show features the following people, organizations and/or events. Check them out and get plugged into your community!

Summer Camps:

Imagine U: summer programs built to inspire education, innovation, and imagination. They offer week long camps that range from lego building to museum touring and waterpark adventures.

Salt Lake County sports camps and science camps
Boys + Girls Club for sports camps
Keep your kids creativity up with Discovery camps being offers through many K-6 grade schools through the Salt Lake School District.
Canyons School District is offering a Robotics camp from June 19, 2023 - June 22, 2023 at Alta High and so many more camps for all ages.
Spyhop is offering Digital bootcamp and journal creating and gardening during the month of June and July!


Shell Yeah, Director of Vibes at Rock Camp SLC Empowering girls, transgender, non-binary, and gender-expansive youth from all backgrounds through music education, collaboration, and performance. They are still spots avaliable and they still need volunteers.
Rock Camp Booth at Murray Park Pavilion #2 May 17, 2023 from 4:00p-6:00p
495 E 5300 S, Salt Lake City, Utah
Katrina Walker Director of Education and Operations of East Hollywood High is the location for Rock Camp SLC and East Hollywood High School is a public charter school available to students grades 9-12 with a focus in filmmaking,

Highlighting National Asian American Pacific Islander Month
Ivoni Nash, host of Talakoula 90.9FM KRCL and program director for the National Tongan American Society
For AAIP month events:
May 27, Registration to VOTE at the International Peace Gardens, 11:00a.m. - 3:00pm.

May 27, held at Mana Academy (Health Screening) 12:00p.m. - 4:00p.m.

26th Annual Friendly Islands Tongan Festival, August 10-12, 2023 at Jordan Park
This 3 day cultural event showcases the food, arts, crafts and entertainment from Tonga and our Pacific Island community in Utah. Volunteers and vendors needed.
Guests' views, thoughts, or opinions are their own and do not necessarily reflect those of the board, staff, or members of Listeners' Community Radio of Utah, KRCL 90.9fm. Questions, comments or suggestions for the show? Email radioactive@krcl.org. Tonight's RadioACTive team included: