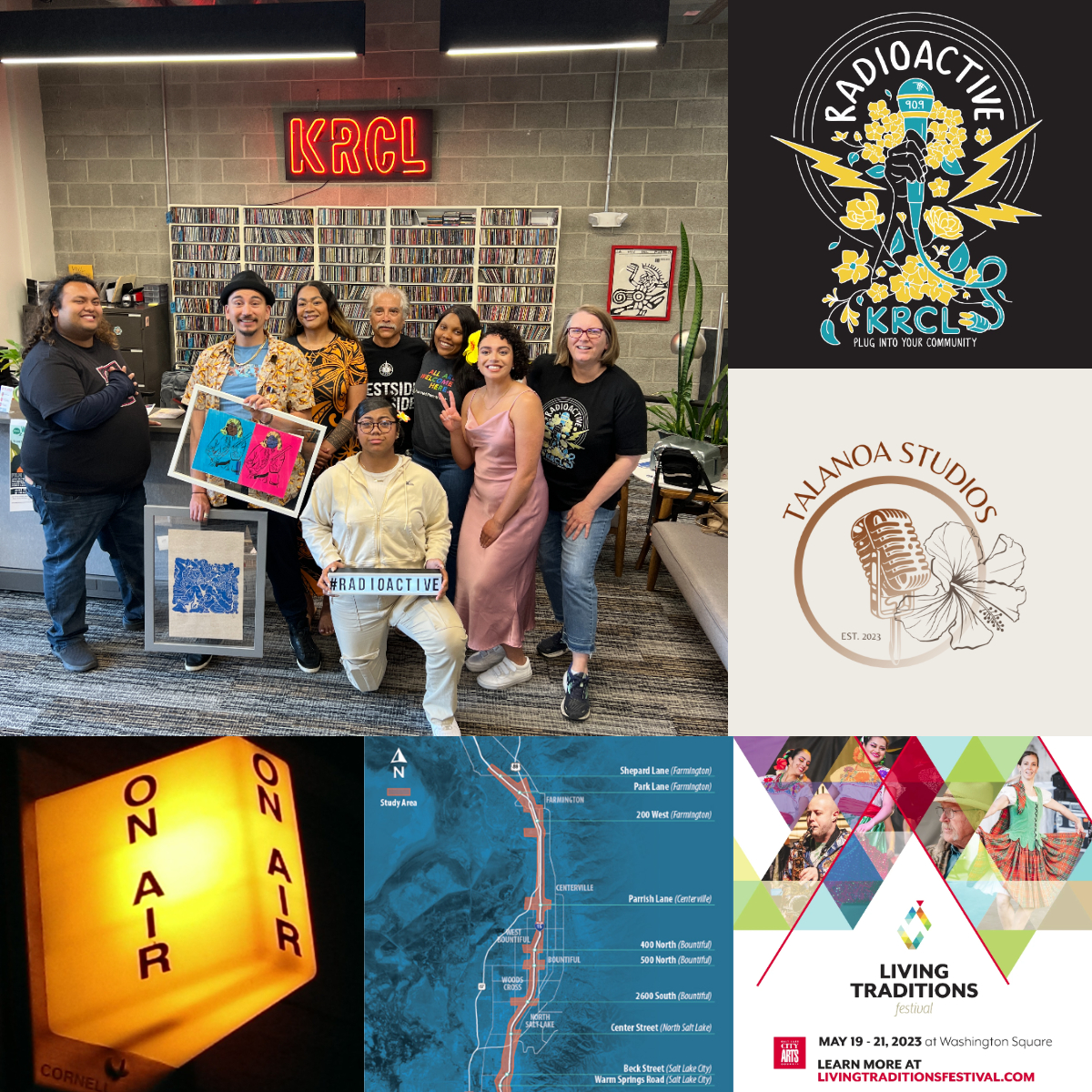 Community members on the I-15 expansion in SLC. Craft Lake City maker spotlight with American Shaman Artwork. Plus, Talanoa Studios, Kanani Pua Dance and Living Traditions.
Tonight's show features the following people, organizations and/or events. Check them out and get plugged into your community!
Craft Lake City Meet-Your-Maker Spotlight: Joaquin Galvan, American Shaman Artwork. To see more of his artwork, click here.
Talanoa Studios mini-takeover, featuring Fua Matelau in conversation with Pasimata of KANANI PUA dance, a Pasifika dance group under the direction of Elenoa Pua. Classes in Lehi & Magna every Saturday morning.
Dave Galvan of the River District Business Alliance and Jasmine Walton of NeighborWorks Salt Lake report back on last night's community meeting in which UDOT presented its alternatives screening report for the I-15 expansion and reconstruction project from Farmington into SLC.
Views, thoughts or opinions guests share are their own and do not necessarily reflect those of the board, staff or members of Listeners' Community Radio of Utah, 90.9fm KRCL. Tonight's RadioACTive team included: