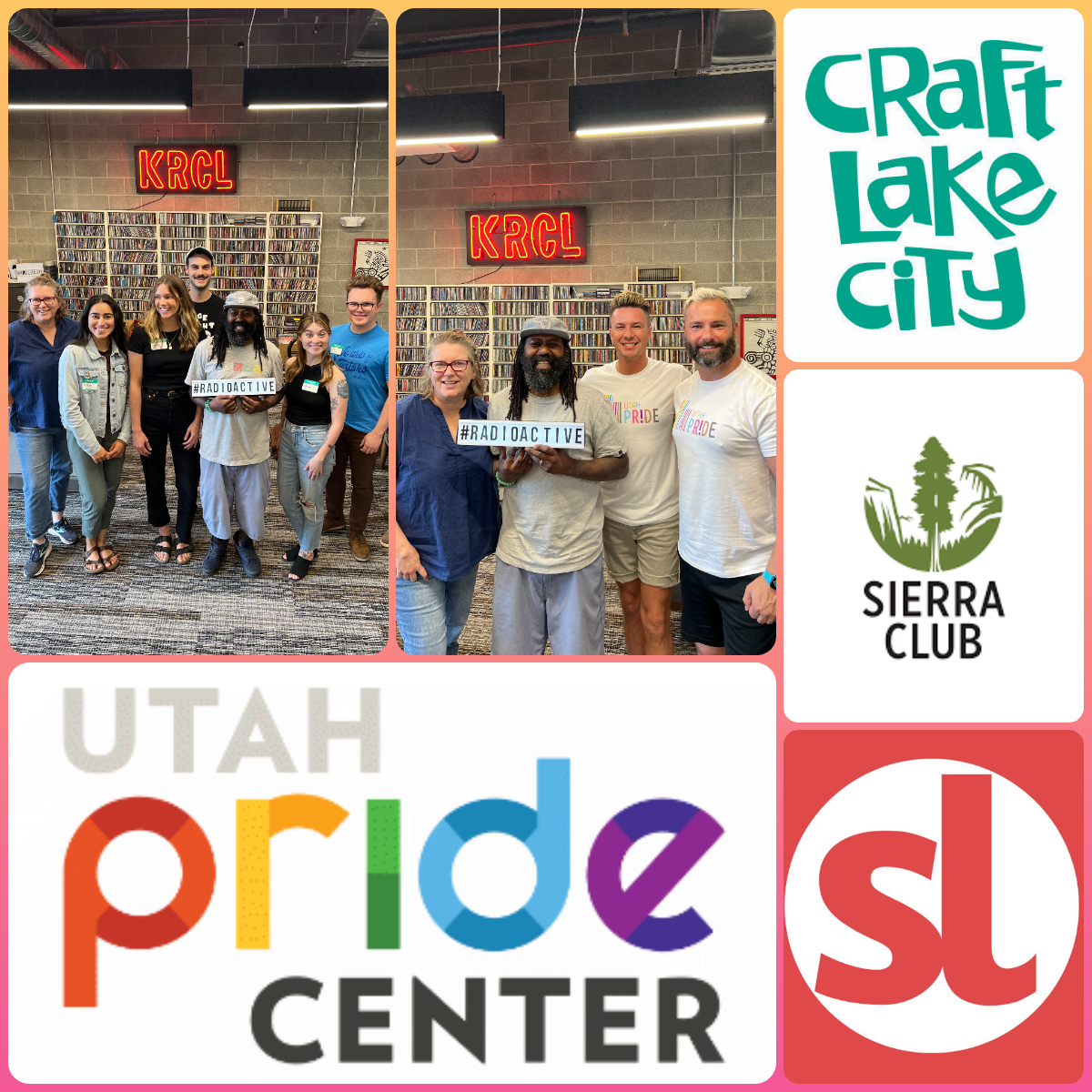 Pride 2023 with Utah Pride Center's Jonathan Foulk and Ted Nicholls, aka SLC Showgirl Gia Bianca Stephens. SL Mag's Christie Porter on LGBTQ+ activism at BYU. Meet Your Craft Lake City Maker. Sierra Club and UYES on recent wins for clean energy and climate in Utah schools.
Tonight's show features the following people, organizations and/or events. Check them out and get plugged into your community!
Sierra Club's Rebekah Ashley and youth climate activist Muskan Walia on recent wins.
Visit sierraclub.org/utah to sign up for their email list, and we'll provide you with the tools you need to be an advocate for clean energy at your school and your broader community. You can also contact Rebekah Ashley, Lead Climate Organizer, to learn how to start a clean energy schools campaign in your school district, at rebekah.ashley@sierraclub.org.
Meet Your Maker Spotlight, featuring Max Benion of Craft Lake City and Brighton Ballard of Neuer Geist and Riso Geist. Look for them at CLC's DIY Fest in August!
Aug. 11-13: The 15th Annual Craft Lake City DIY Fest at the Utah State Fairpark, 155 N. 1000 W., SLC. "Utah's largest local-centric art, music, science and technology festival. We are celebrating our 15th Anniversary with our biggest fest yet with over 350 local artisans, vintage vendors, foodies, youth entrepreneurs, performers, & STEM exhibitors over three days the second weekend of August at the Utah State Fairpark!
Christie Porter of Salt Lake Magazine on her recent article about dissent at BYU. Check out her story, The State of LGBTQ+ activists at BYU, online and in the latest issue on newsstands now.
Pride 2023 with Utah Pride Center's Jonathan Foulk & Ted Nicholls, the latter perhaps better known as drag performer and Salt Lake City Showgirl Gia Bianca Stephens. The 2023 Utah Pride Festival promises to be a beautiful, fun, and UNAPOLOGETIC weekend. Check out the following schedule of events and get them on your calendar!
Guests' views, thoughts, or opinions are their own and do not necessarily reflect those of the board, staff, or members of Listeners' Community Radio of Utah, KRCL 90.9fm. Questions, comments or suggestions for the show? Email radioactive@krcl.org. Tonight's RadioACTive team included:
###