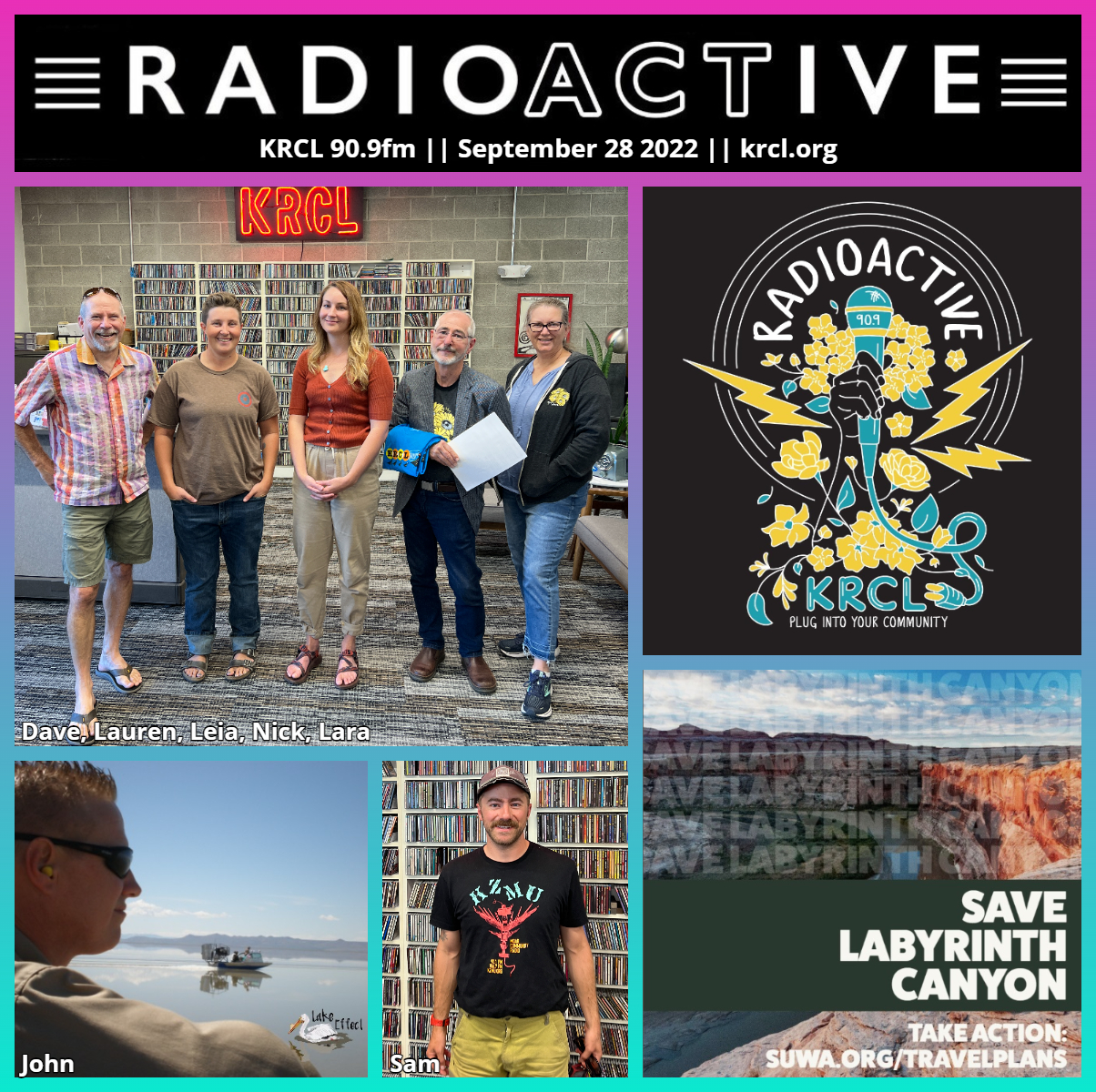 Volunteer Host Nick Burns explores Great Salt Lake's future with SL Tribune Reporter Leia Larsen. Plus, SUWA's campaign to save Labyrinth Canyon, Lake Effect with John Luft, and Rural Utah Project's Sam Van Wetter.
Tonight's show featured the following people, organizations and/or events. Check them out and get plugged into your community!
Southern Utah Wilderness Alliance wants your help to save Labyrinth Canyon. RadioACTive spoke with SUWA's Dave Pacheco and Lauren Woods of Holiday River Expeditions to find out more.
Rural Utah Project Field Organizer Sam Van Wetter shared his experience helping empower underrepresented voters in rural Utah.
Lake Effect with John Luft, the Great Salt Lake Ecosystem Program Manager. "The Ecosystem Program basically manages the brine shrimp fishery on Great Salt Lake as well as oversees all of the waterfowl management areas that are around Great Salt Lake. I always mention that we're basically sea monkey biologists."
Lake Effect is part of the Great Salt Lake Collaborative, a solutions journalism initiative that partners news, education and media organizations, including KRCL, to help inform people about the plight of the Great Salt Lake—and what can be done to make a difference before it is too late. Read all of our stories at greatsaltlakenews.org.

Want to share your story of Great Salt Lake with us? Click here.
Volunteer Host Nick Burns explored Great Salt Lake's future with SL Tribune Reporter Leia Larsen. Read her latest stories below:
Guests' views, thoughts, or opinions are their own and do not necessarily reflect those of the board, staff, or members of Listeners' Community Radio of Utah, KRCL 90.9fm. Tonight's RadioACTive team included:
###