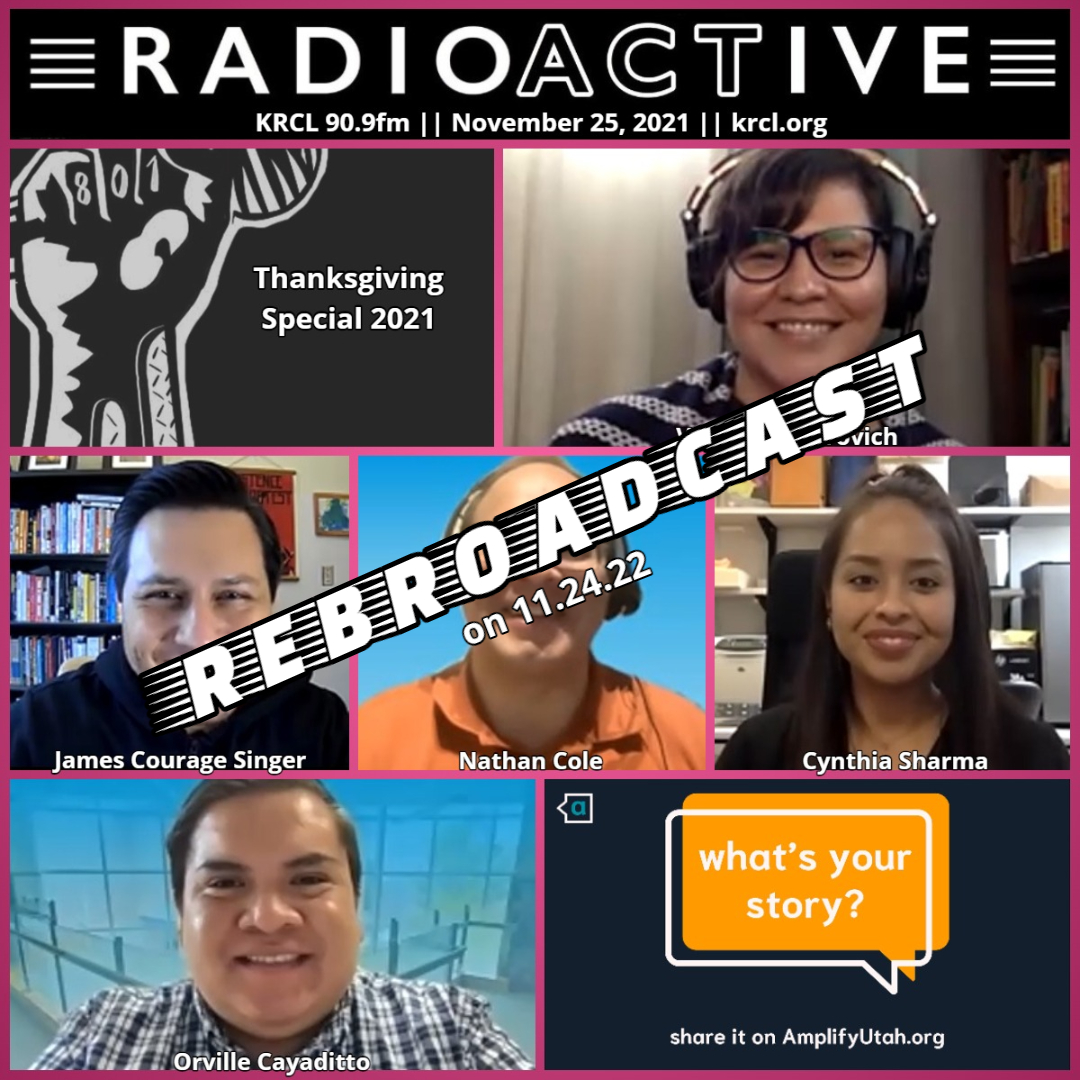 Tonight's show was a rebroadcast of RadioACTive's award-winning 2021 Thanksgiving Special, featuring local Indigenous leaders and community members exploring the truths of this most American of holidays and their modern experiences.
Earlier this year, the Society of Professional Journalists recognized RadioACTive as the top public affairs show in the state. Our entry was this 2021 Thanksgiving Special hosted by Valene MC, then a Salt Lake Community College student. She is now the co-host of KRCL's Living the Circle of Life, Sundays from 7-10AM. To read the show notes from the special or listen again, click here.
Views, thoughts or opinions shared by guests are their own and do not necessarily reflect those of the board, staff or members of Listeners' Community Radio of Utah, KRCL 90.9fm. Tonight's show was produced by Lara Jones and hosted by Valene MC.
###