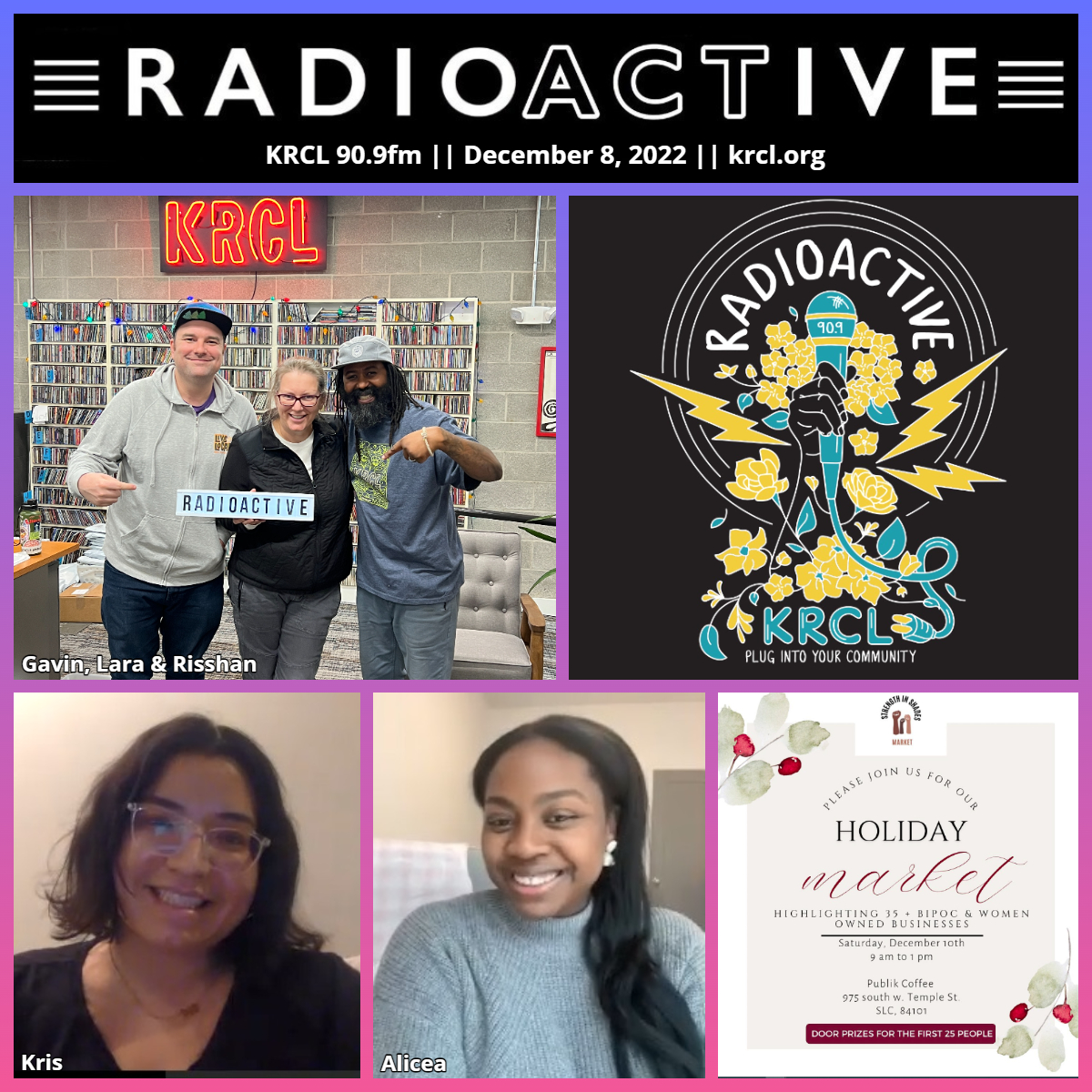 Year-End Radiothon, with Risshan Leak, Gavin Dahl and Lara Jones. Plus, voices from the latest community meeting on I-15 expansion and other moments from the last year of RadioACTive.
Support KRCL with a year-end gift. Click here to donate and learn about all of our thank-you gifts. And thanks for your support! To hear tonight's show for the next two weeks, click here to listen on demand!
Clips from last night's Community I-15 Expansion Q&A at Mestizo Coffee House featured Maria Garciaz of NeighborWorks Salt Lake and representatives of the Utah Department of Transportation.
Jan. 13: Last day to submit public comment on UDOT's proposed expansion of I-15 from Farmington to SLC. Those who would like to learn more and provide feedback on the alternatives should visit i15eis.udot.utah.gov. Visitors may provide input using a variety of methods available on the study website, including the option to leave comments on an interactive map.
RadioACTive also spoke with Kris Ayoso and Alicea Arnold of Strength in Shades — two women of color shifting the culture in UT by providing a safe space for BIPOC entrepreneurs.
Guests' views, thoughts, or opinions are their own and do not necessarily reflect those of the board, staff, or members of Listeners' Community Radio of Utah, KRCL 90.9fm. Questions, comments or suggestions for the show? Email radioactive@krcl.org. Tonight's RadioACTive team included:
RadioACTive Executive Producer: Lara Jones
Volunteer Host: Risshan Leak
KRCL Executive Director: Gavin Dahl
###