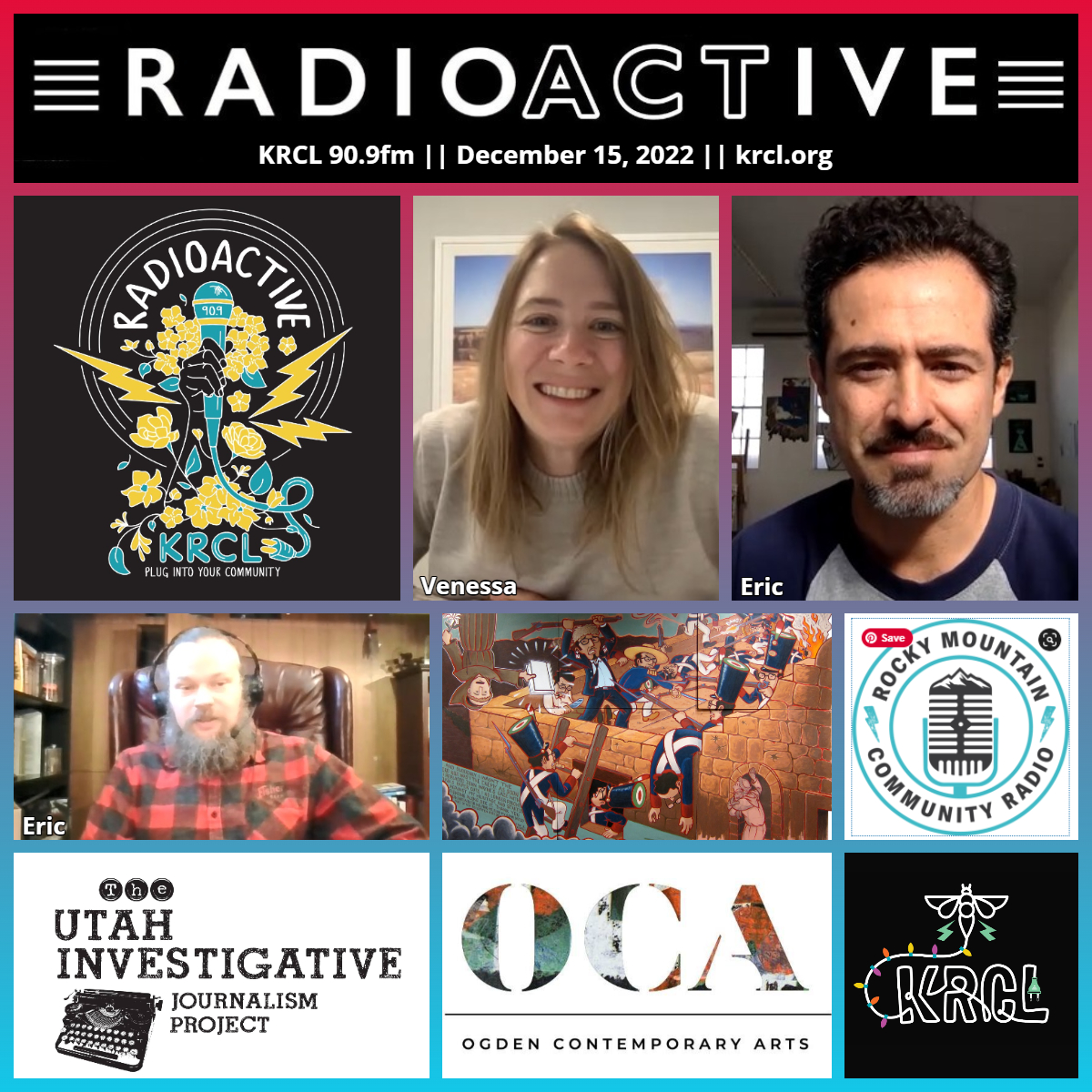 Ogden Contemporary Arts names Eric J. Garcia its 2023 artist-in-residence. Utah Investigative Journalism project, a watchdog for the people. Plus, Intermountain Healthcare flu and COVID update, and stories from our partners in the Rocky Mountain Community Radio Coalition.
The Soundcloud file above is edited for compliance with the Digital Millennium Copyright Act and does not feature all the music we included tonight. The full show with music is available on demand for the next two weeks here: krcl.org/on-demand. 
Tonight's show featured the following people, organizations and/or events. Check them out and get plugged into your community!
Flu and COVID update from a virtual press conference held earlier today, featuring Dr. Per Gesteland, pediatric hospitalist at University of Utah Health and Intermountain Primary Children's Hospital, and Dr. Tamara Sheffield, medical director for preventive medicine at Intermountain Healthcare.
From our partners at Rocky Mountain Community Radio, a coalition of non-commercial radio stations in Colorado, New Mexico, Utah, and Wyoming:
Ogden Contemporary Arts named Eric J. Garcia its 2023 artist-in-residence. RadioACTive spoke with OCA Executive Director Venessa Castagnoli and Garcia, who will live and create in Ogden for two months this spring. Check out his piece, "Miracle at the Cottonwood," below.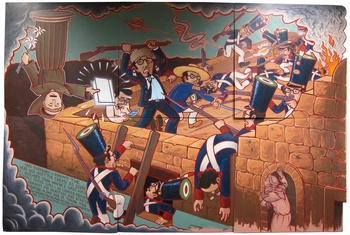 #GiveLocal Spotlight: The Utah Investigative Journalism Project. RadioACTive spoke with Eric Peterson about the non-profit, public service journalism and educational resource for the state and region.
Guests' views, thoughts, or opinions are their own and do not necessarily reflect those of the board, staff, or members of Listeners' Community Radio of Utah, KRCL 90.9fm. Questions, comments or suggestions for the show? Email radioactive@krcl.org. Tonight's RadioACTive team included:
###