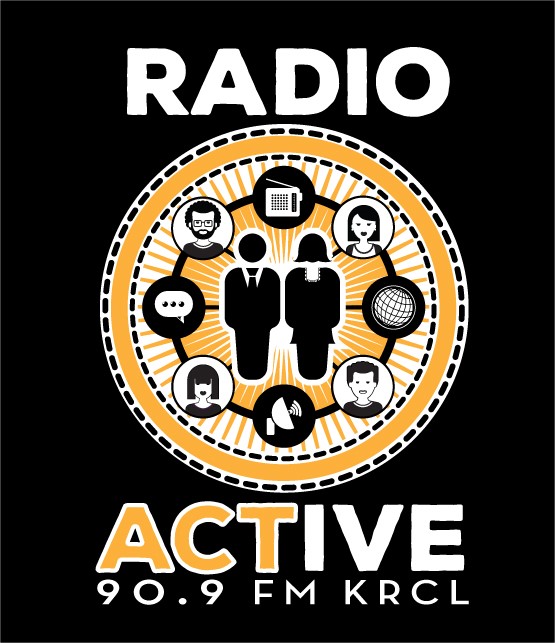 Indigent defense fund, school-to-prison pipeline, afterschool programs, digital media arts on the show tonight.
Community organizer Billy Palmer is back as co-host with KRCL's Lara Jones. During the RadioActive Report, they heard from Sen. Todd Weiler (R-Dist. 23, Davis Co.) about his bill to formalize a commission for the state's indigent defense fund. He says if the don't so it this year, the ACLU of Utah will likely sue the state. Also, legislative update from Nickie Nelson of the League of Women Voters of Utah and Rob Wesemann, Division Director for Homeless Services, of Volunteers of America of Utah, on the 2016 Homelessness Point in Time Count:
RadioActive next talks about the state of the school-to-prison pipeline and sexual assault-to-prison pipeline with Shannon Miller Cox of Journey of Hope and Anna Brower of the ACLU of Utah. Anna also responds to Sen. Weiler's assertion that her group may sue the state if the indigent defense fund isn't taken care of this legislative session:
The role of disrupting the school-to-prison pipeline with Ben Trentelman and Kira Coelho from Utah Afterschool Network and David Litvack, Deputy Chief of Staff for SLC Mayor Jackie Biskupski:
Plus a spotlight on Spy Hop, a Utah non profit with a mission to mentor young people in the digital media arts so they can affect positive change in their lives, their communities, and the world. Guests include Shanalee Otanez, mentor/instructor for Spy Hop's documentary arts and Loud & Clear programs; former students Abby Pincock and Thomas Garbett:
If you have an idea -- guest, topic, something new -- for RadioActive, send an email to radioactive@krcl.org. Be sure to write the name of the host in the subject line if you want that person to consider your idea.