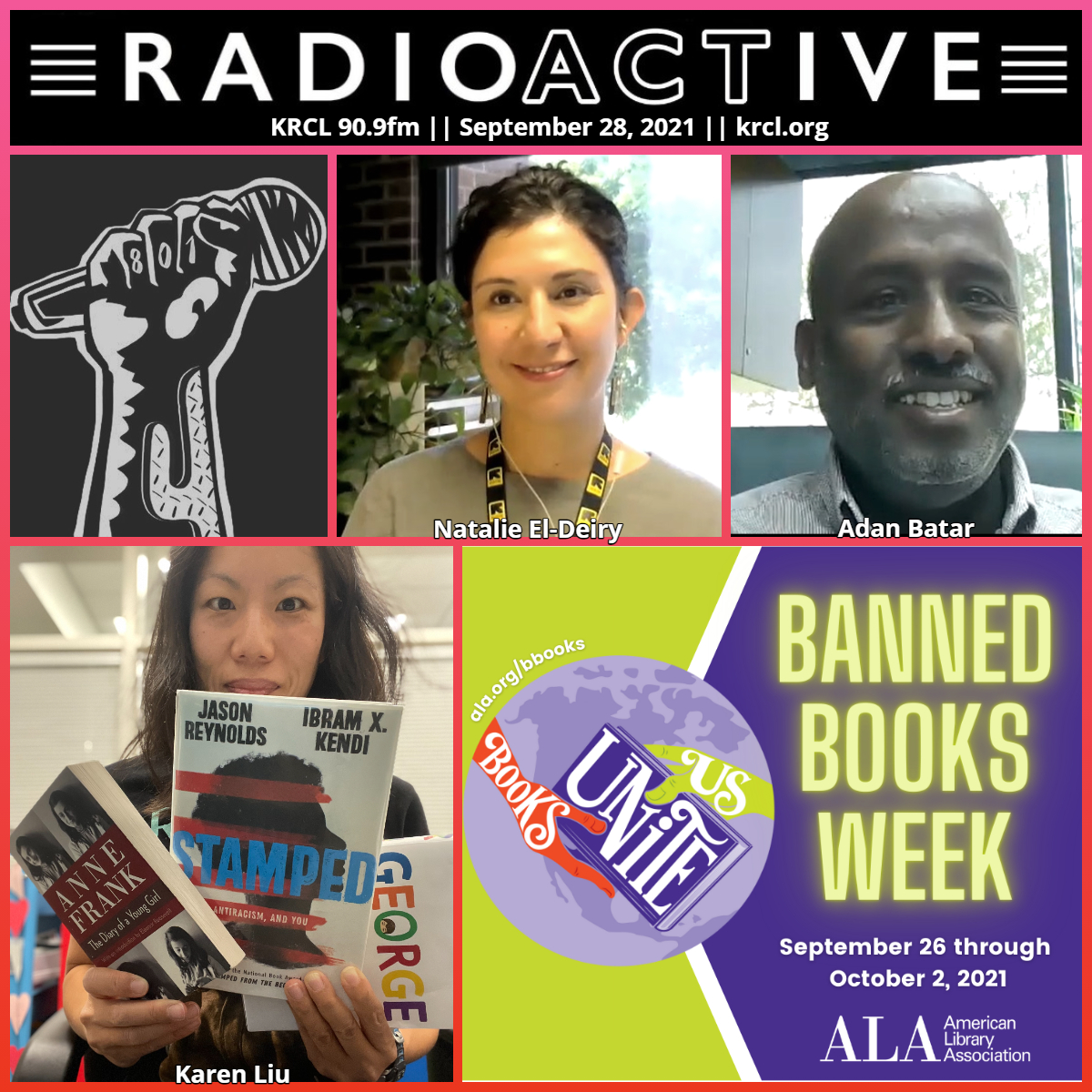 An update on Afghan refugees headed to Utah with Catholic Community Services of Utah and the International Rescue Committee in Salt Lake City. Plus, writer and grassroots activist Mary Dickson on extending and expanding the Radiation Exposure Compensation Act for Downwinders.
Tonight's show featured the following people, organizations and/or events. Check them out and get plugged into your community!
Nearly 800 refugees from Aghanistan are headed to Utah over the next six months. RadioACTive got an update from the organizations working to welcome them and start their new life. Featured guests:
Karen Liu of The County Library-Riverton Branch shared #3QuickPicks for Banned Books Week, which runs through Oct. 2. Check out her picks in real life or in the library's online catalog:
If it gets the votes, new legislation in Congress will extend and expand the Radiation Exposure Compensation Act (RECA). All of Utah and six western states are included in these federal bills that would greatly improve the program, expanding the downwind coverage area, increasing the compensation amount and extending RECA for 19 years. Currently, it's set to expire July 9, 2022. RadioACTive spoke with Mary Dickson, journalist, playwright and a Utah Downwinder who has lost family and friends to cancers tied to our nation's history of nuclear testing.
Views, thoughts or opinions shared by guests are their own and do not necessarily reflect those of the board, staff or members of Listeners' Community Radio of Utah, KRCL 90.9fm. Tonight's show was produced and hosted by Lara Jones.
###