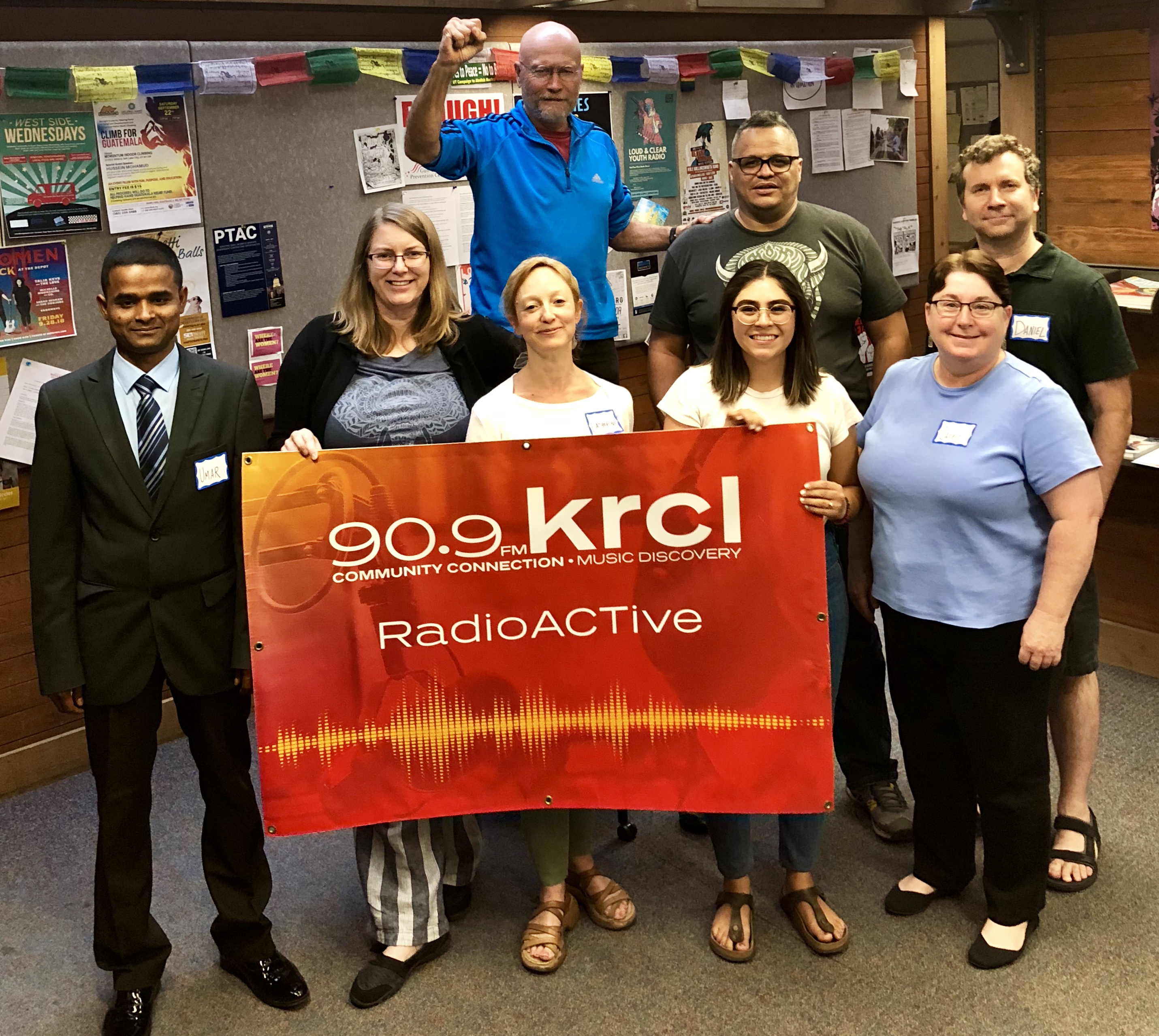 Rohingya Refugee Crisis, Legislative Update, Volunteer Training with Unidad Inmigrante, Rose Exposed, Ririe-Woodbury Dance Company
Tonight's lineup:
Amy Dominguez of Unidad Inmigrante, which is holding a volunteer orientation this Saturday, 8/25, from 10a-2p at First Unitarian Church of Salt Lake City, 569 S. 1300 E., SLC. They are looking for people who can volunteer time, work and efforts to the ongoing immigration work being done in Utah. Learn about the different projects UI has going on and how you can help.
Daniel Charon, artistic director at Ririe-Woodbury Dance Company, on the storytelling of contemporary dance.

Aug. 25: Rose Exposed, 8:00-10:00 p.m. at the Rose Wagner Performing Arts Center. During this hour-long program, newly-created short works illuminating the nature of Breaking News in our present-day world will be performed by resident companies, including Ririe-Woodbury Dance Company, Plan-B Theatre, PYGmalion Theatre Company, Repertory Dance Theatre, Gina Bachauer, and SB Dance.
Catherine Weller, co-president of League of Women Voters of Utahwith a legislative update on the People's Business last week during August interim meetings of the Utah Legislature.

Sept. 29: The Gerry-Meander, a 5K through four Utah House Districts, switching back and forth among them an incredible nine times in one neat rectangular route that traces 900 South, 900 East, 200 South, 1300 East, and back to 900 South. Presented by the League of Women Voters of Salt Lake. To participate as a volunteer or a participant, click here.
Got a story you'd like to share on the show? Record a voice memo on your smart phone, then email it to radioactive@krcl.org. Keep it under 3 minutes and be sure to include a name and phone number in the body of the message.
RadioActive is a production of Listeners' Community Radio of Utah. Tonight's team included:
Host/Exec. Producer: Lara Jones
Assoc. Producer: Billy Palmer
Community Co-Host: Dr. David Derezotes, The Radical Middle
Volunteer: Tommy Sutter