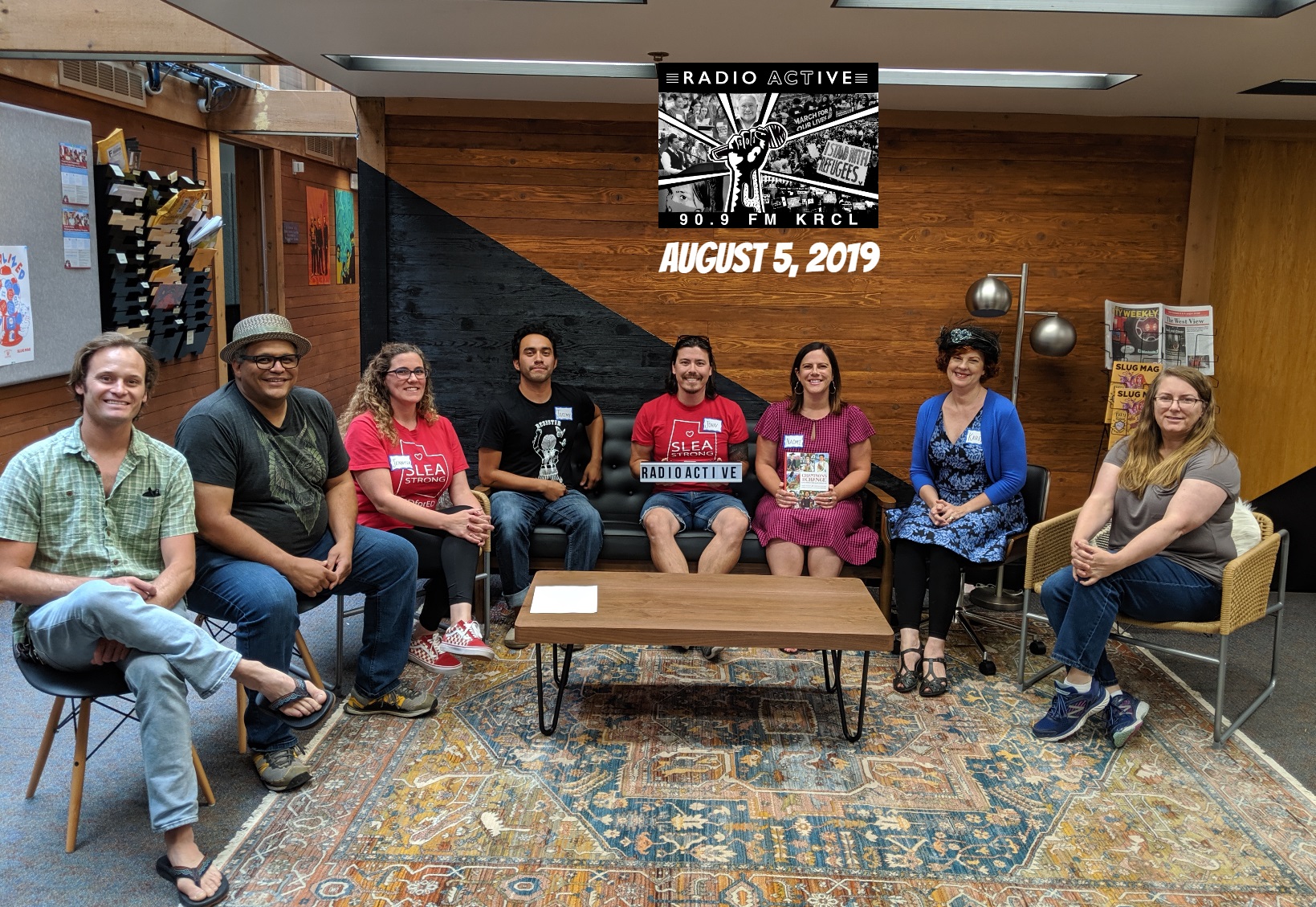 Meet Your Maker. Term limits ballot initiative. Call for gun reform. UT's teacher shortage. The story of Alice Merrill Horne, and more.
Tonight's lineup:
Lauren Simpson, policy director, Alliance for a Better Utah, which joined with other groups earlier today to demand action from Senators Romney and Lee on gun reform.
Richard Davis, chair of the United Utah Party, which is trying to get term limits on the ballot in 2020.
Alison Einerson on the season opening of the Downtown SLC Tuesday Farmers Market at Pioneer Park. The mini-market will run from 4:00-8:00 p.m. every Tuesday through September.
Meet Your Maker, RadioACTive's preview of makers and STEM at Craft Lake City, the annual DIY festival.
Aug. 9-11: Craft Lake City at Utah State Fairpark, 155 N. 1000 W., SLC. This is Utah's largest three-day arts festival created by locals, for locals, celebrating all things local. The DIY Festival features over 250 local artisans, STEM exhibitors, vintage vendors, food creators and performers, with hands-on workshops, a kids' area, VIP lounge and more. More info: craftlakecity.com/diy-festival/
REDforED is back to talk about Utah's ongoing teacher shortage. Tonight's panelists included:
John Arthur, 6th grade teacher, Meadowlark Elementary
Jennifer Woznick, 5th grade teacher, Meadowlark Elementary
Jeremy Reynoso, kindergarten teacher, Meadowlark Elementary, and founder of Utah Educators of Color
Better Days 2020
, a non-profit dedicated to popularizing Utah women's history, is back to share the story of
Alice Merrill Horne
, arts advocate, preservationist, environmentalist, and suffragist. Guests: Naomi Watkins. director of education, BD2020; Karen Horne, descendant of
Alice Merrill Horne
, arts advocate, preservationist, environmentalist, and suffragist.
Got a story you'd like to share on the show or an issue you'd like us to cover? Record a voice memo on your smart phone, then email it to radioactive@krcl.org. Keep it under 3 minutes and be sure to include a name and phone number in the message.
Views, thoughts and opinions shared by guests are their own and do not necessarily reflect those of the board, staff and members of Listeners' Community Radio of Utah, 90.9fm KRCL. Tonight's RadioACTive team included:
Exec. Producer/Host: Lara Jones
Assoc. Producer/Host: Billy Palmer
Volunteer: Tommy Sutter
###