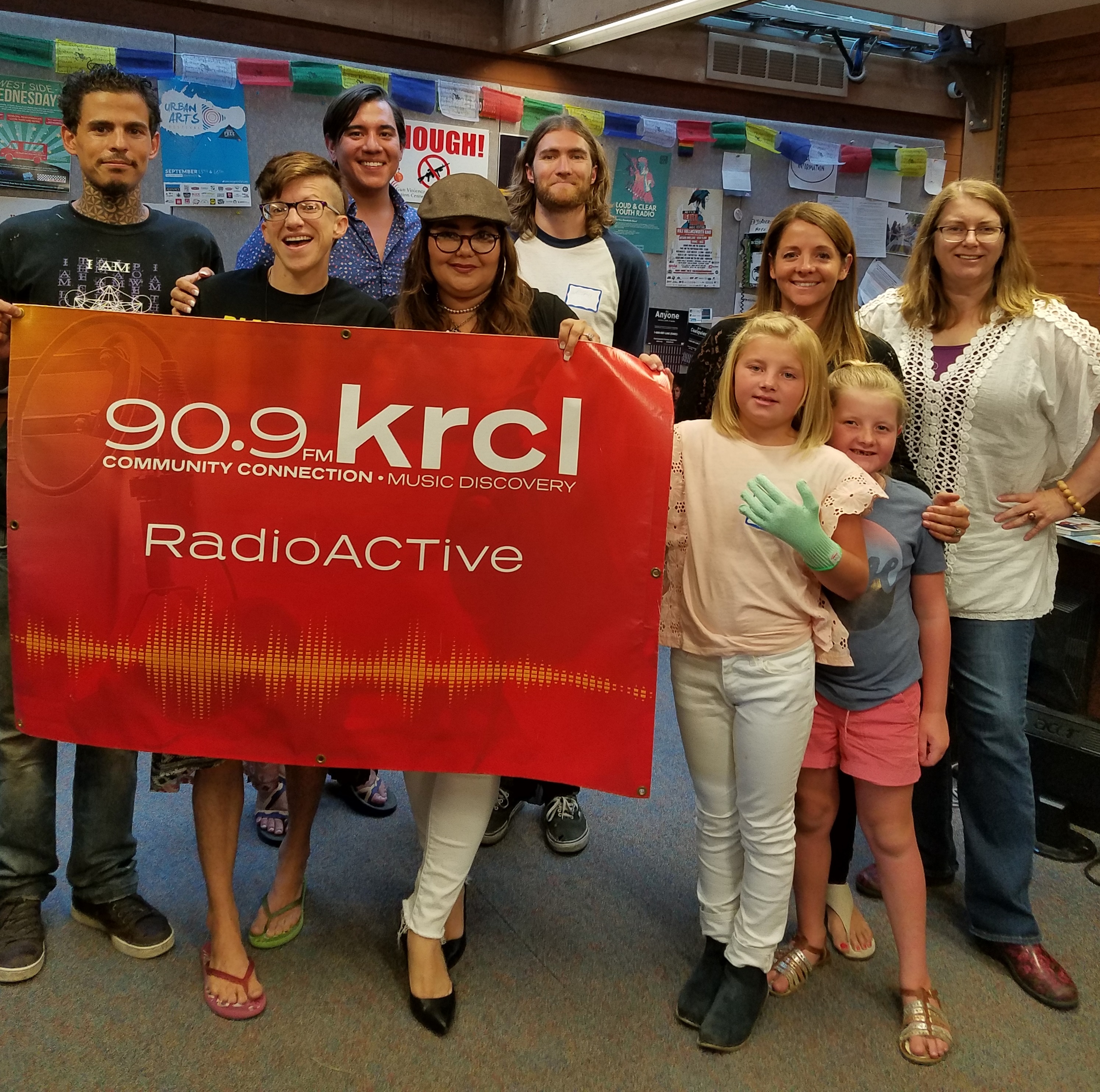 The Chamanas live in the studio! Willie Grayeyes is back on the ballot. Love for Marley and preventing child sex abuse. Inventors behind the Tammock -- part tent, part hammock, no trees required -- and the Hero Glove. Science of Invention Festival.
Tonight's lineup:
Live music from The Chamanas, a "fronterizo indie-pop fusion band" from El Paso, Texas/Juarez, Mexico. As part of the band's Super Good Tour, The Chamanas plays SLC's Urban Lounge tomorrow night.
Braidan Weeks of Living the Circle of Life with an update on Willie Grayeyes and a federal judge's decision to reinstate his name on the General Election ballot in San Juan County this fall.
Some of Utah's most innovative scientists and inventors will gather on August 11, from 10 a.m. to 5 p.m. at the Natural History Museum of Utah, to showcase their cutting-edge work at the museum's Science of Invention Festival. RadioActive spoke with:

NHMU's Wes Porter
Allie Robins, the 11-year-old inventor of the Hero Glove. It is a glove that is cut resistant so kids can help safely prepare food with their parents.
Nick Bierwolf, co-creator of The Tammock, the world's lightest and most portable tent hammock. It can be set up anywhere and requires no trees.
Got a story you'd like to share on the show? Record a voice memo on your smart phone, then email it to radioactive@krcl.org. Keep it under 3 minutes and be sure to include a name and phone number in the body of the message.
RadioActive is a production of Listeners' Community Radio of Utah. Tonight's team included:
Executive Producer/Host: Lara Jones
Community Co-Host: Ma Black
Associate Producer: Billy Palmer
Volunteer: Shell Danis