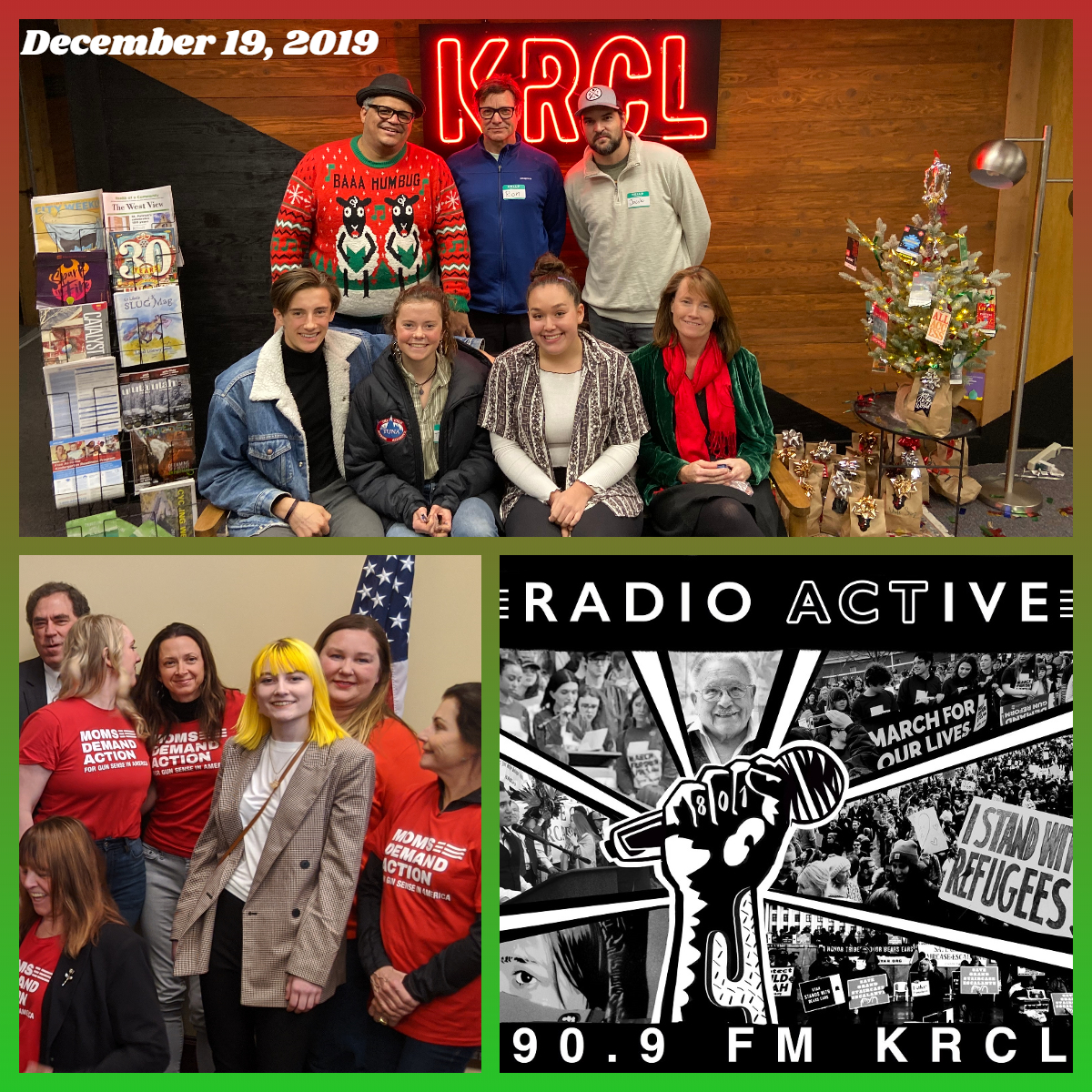 March For Lives Utah on a Gun Education Curriculum for Kids? Utahns Against Hunger Holiday #WishList, Planned Parenthood Teen Council
Tonight's Lineup:
Tonight's show was co-hosted by March For Our Lives Utah's Katie Kern, Tory Peters and Andoni Telonidis
We shared a Holiday PSA from Utahns Against Hunger with Gina Cornia

We shared comments by Ainsley Moench, Chair Person of MFOL Utah, from a press confrence held by House Minority Leader, Brian King with advocates for gun violence prevention to discuss the importance and urgency of passing legislation to require back-ground checks for all firearm sales.

March For Our Lives Utah debuted a gun education curriculum, with inspiration from peers at the Planned Parenthood Teen Council. With guests:
Ron Penner, Parent
Jacob Taber, a school teacher at West High
Got a story you'd like to share on the show or an issue you'd like us to cover? Record a voice memo on your smart phone, then email it to radioactive@krcl.org. Keep it under 3 minutes and be sure to include a name and phone number in the message.
Views, thoughts or opinions shared by guests are their own and do not necessarily reflect those of the board, staff or members of Listeners' Community Radio of Utah, 90.9fm KRCL. Tonight's RadioACTive team included:
Exec. Producer: Lara Jones
Assoc. Producer/Host: Billy Palmer
Commuunity Co-Host: Tory Peters
Commuunity Co-Host: Katie Kern
Commuunity Co-Host: Andoni Telonidis
###