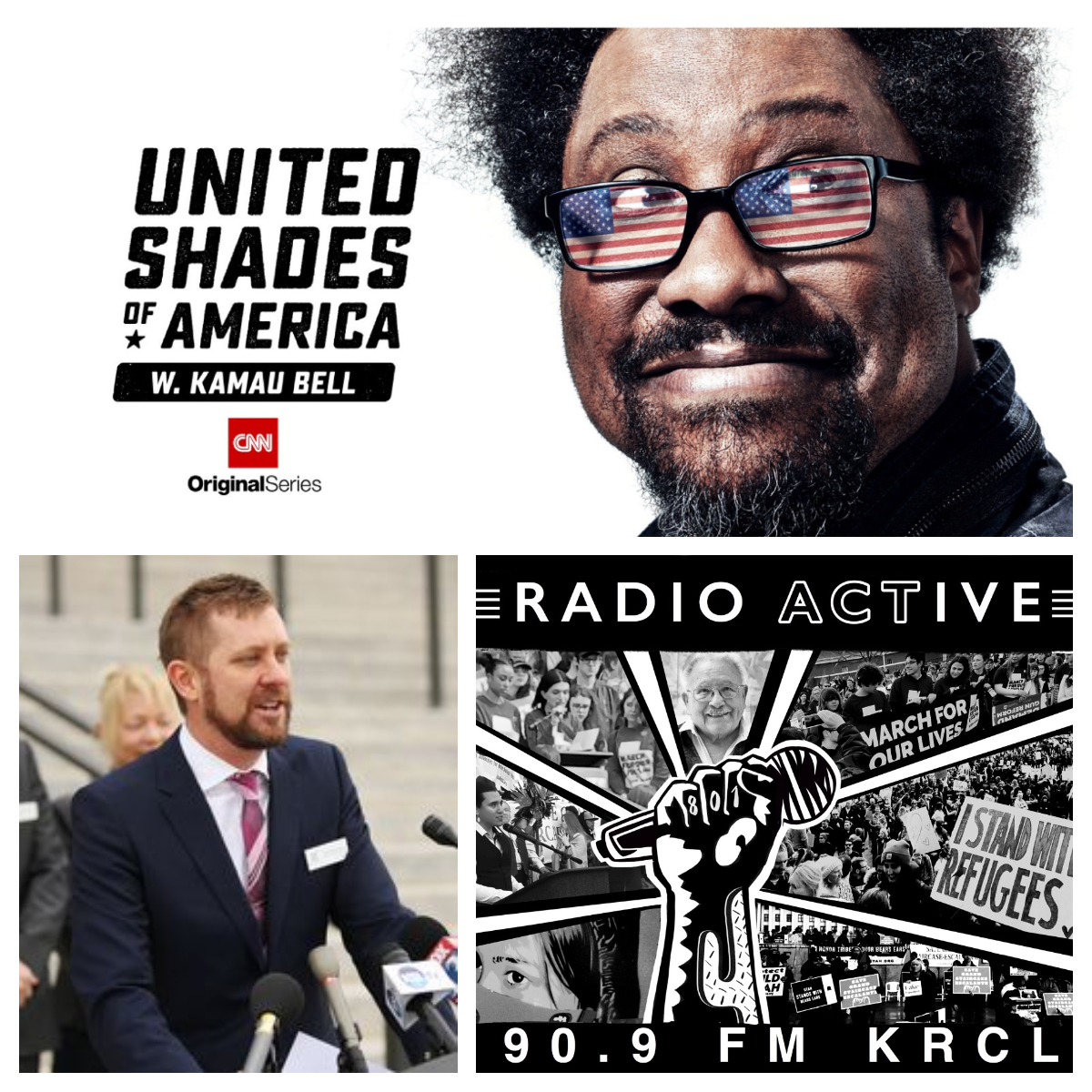 Best of RadioACTive: Producers' Picks, featuring W. Kamau Bell from CNN's United Shades of America. Equality Utah's #StillHappening campaign to end conversion 'therapy' for Utah minors, live music by Tony Holliday and Justin Utley.
Tis the season for the best of RadioACTive, featuring the producer's picks for Thursday nights with Lara Jones and Billy Palmer.
From May 30, 2019:
W. Kamau Bell, Host of the Emmy Award winning show, United Shades of America, sat down for a Skype interview with Lara Jones and Billy Palmer. An episode that features Utah's LGBTQ+ communities, aired Sunday, June 2nd on CNN.
From January 10, 2019:
Live music tonight from the Tony Holiday Blues Band, one of the 20+ locals playing the annual Sam Slam @ The Yes Hell in Ogden this Friday. Tickets: $12 at the door, or $10 with a food donation to the YCC Family Crisis Center in Ogden or warm clothing for #TheNikInitiative rack out front of the bar.
Troy Williams Executive Director of Equality Utah talked about their bill to ban the practice of Conversion Therapy in Utah in this years legislation session. Troy brought to folks who's personal stories describe how the debunked practice affected their lives and a musical performance inspired by the issue:
Arturo Fuentes, who underwent Conversion Therapy, starting at the age of 17.
Singer, Songwriter and Activist Justin Utley, tells his story and we get a live performance of his song Survivors
Got a story you'd like to share on the show? Record a voice memo on your smart phone, then email it to radioactive@krcl.org. Keep it under 3 minutes and be sure to include a name and phone number in the body of the message.
RadioActive is a production of Listeners' Community Radio of Utah. Tonight's team included:
Exec. Producer/Host: Lara Jones
Assoc. Producer: Billy Palmer