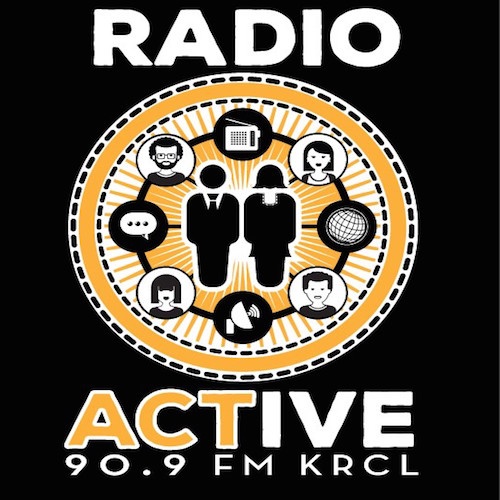 Canning, Preservation and Live Music from The Dead Girls Club
Tonight's show was hosted by Lara Jones and Al Grossi:
On the RadioActive Report (begins at 06:02):
Arts and culture events, with KRCL's Haley Wightman:
Salt Lake City Gallery Stroll is happening tonight from 6 p.m.-9 p.m. Some great shows going on around town include: 

My Illegal Body by Ella Mendoza at the Sorenson Unity Center (1383 S 900 West, SLC); A

lza La Voz Con El Puño En Alto by Jorge Arellano at Mestizo Institute of Culture and Arts (631 N. Temple #700, SLC); 

Where is My Mind? at the Urban Arts Gallery (137 S. Rio Grande St., SLC). 

Alt Press Fest is happening at the Salt Lake City Main Library (210 E. 400 South, SLC) tonight at 7 p.m. and tomorrow 12-4 p.m. Tonight there is a panel discussion about the creation of independent media and tomorrow there will be printing and bookbinding demonstrations and local artists will display their work. 

Peery's Egyptian Theater (2415 Washington Blvd., Ogden) shows He Named Me Malala, Wed., July 20 at 7 p.m.

Music in the Mountains presents classical music concerts outside of Powder Mountain's Timberline Lodge, tonight at 7 and Sunday at 4 p.m.

Throughout the month of July, you can reduce your Salt Lake Public Library fines by reading in the library. Check in with a librarian at any SLCPL branch and for every 10 minutes you read at the library your fines are reduced by $1.

Coming up later in the month, KRCL is hosting the 3rd Annual Pie and Beer Day at Beer Bar on July 24 from 5-9.
 Sustainable Startups, with co-founder and president Robert Bell
Guests and topics included on the show (begins at 25:23):
Music featured on the show:
The Ramones -- Sheena is a Punk Rocker
Live music from The Dead Girls Club