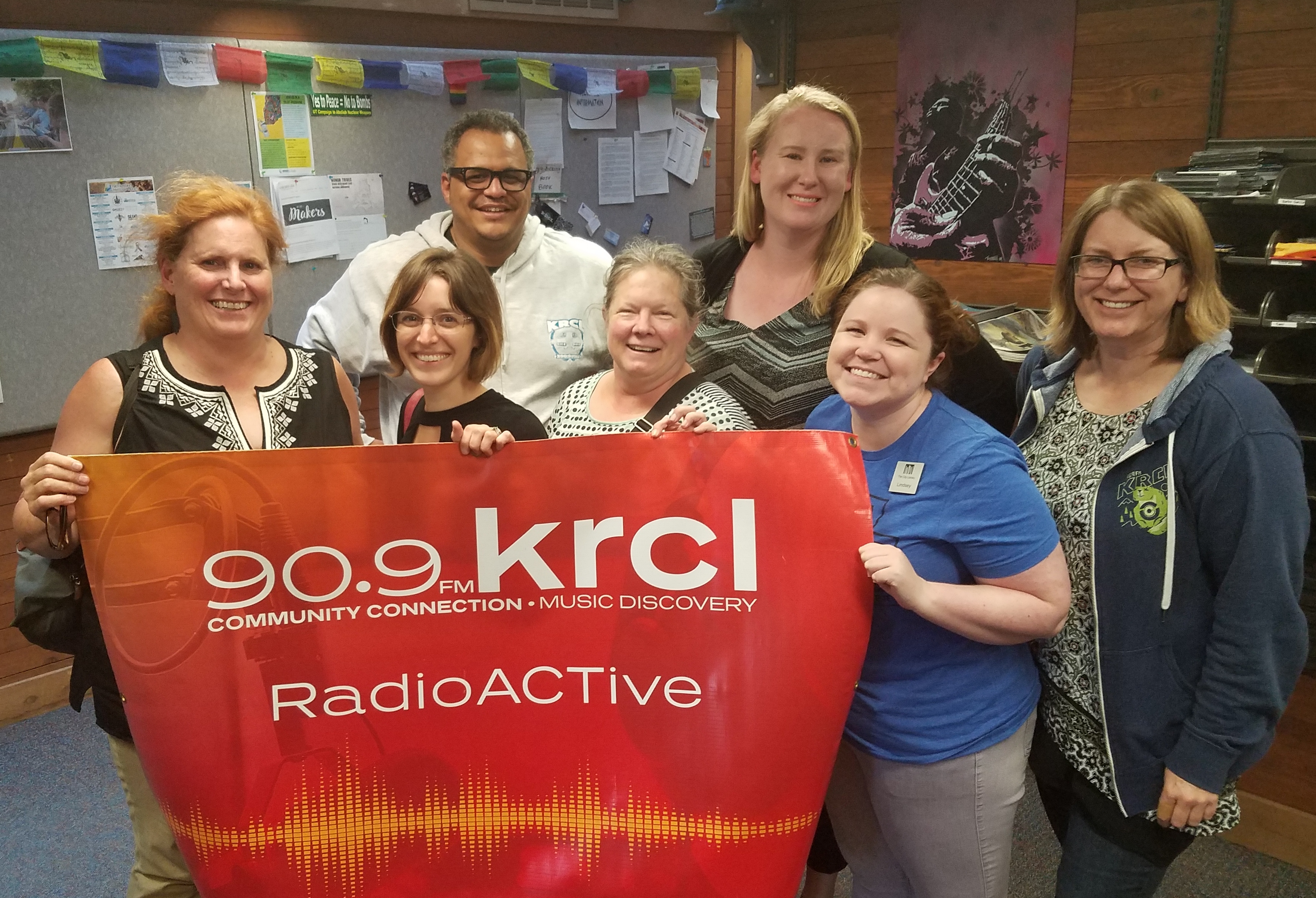 Harry Potter 20 Years On, with SL County and City Libraries and The King's English Bookshop
Hosted by Lara Jones and Billy Palmer, tonight's RadioActive reflected on 20 years of the Harry Potter phenomenon. RadioActive finds out how the story holds up with the help of Anne Holman and Margaret Brennan Neville of The King's English Bookshop, Salt Lake County Library's Nyssa Fleig, City Library's Lindsay Watts, and Wizarding Dayz co-founder Carrie Rogers-Whitehead. Plus Utah Health Policy Project's Stacy Stanford on an impromptu protest given today's vote on health care in the U.S. Senate.
Upcoming Harry Potter Events:
The King's English Bookshop, 1511 S. 1500 E., SLC, holds its Harry Potter party this Friday, July 28, at 5:00 p.m. Tickets are $10. Click here to learn more.
WiZarding DayZ Celebrates: Harry Potters Birthday Monday, July 31, 5:30-7:30 p.m. in Sandy
City Library hosts a Harry Potter's Birthday Party Monday, July 31, 2017, from 10:00 a.m. to 8:00 p.m at the Main City Library, 210 E. 400 S., SLC. FREE. Full timeline of events: slcpl.org/harrypotter
Salt Lake County Library has several more Harry Potter events this week and into the fall:
Marvelous Makers: Harry Potter Potions, 7/26/2017, 4:30 p.m. at Herriman branch
Teen Makers: Harry Potter Potions Class, 7/31/2017, 2:00 p.m. at Whitmore branch
Teen Movie (Fantastic Beasts and Where to Find Them), 7/31/2017, 3:00 p.m. at Sandy Large branch
Back to School Harry Potter Party! 9/1/2017, 3:00 p.m. at Bingham Creek branch
First Friday: Harry Potter Party, 9/1/2017, 6:00 p.m. at Kearns branch
Teen Yule Ball, 1/19/2018, Library's Viridian Event Center