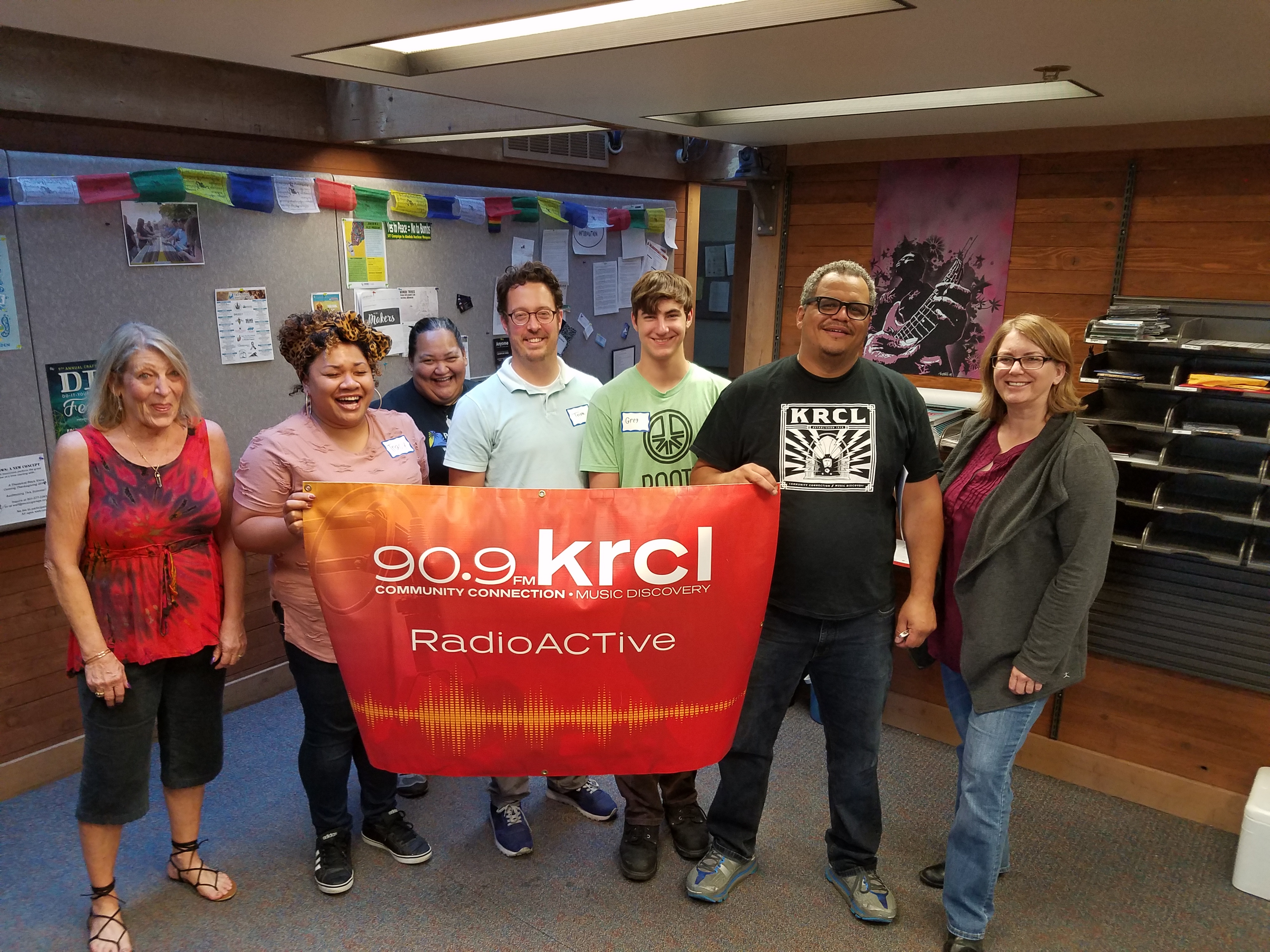 Utah Pacific Island Heritage Month, Urban Farm Report with Roots Charter High School, Celebrating 20 Years of SLC's Bean Baron, Live Music from Malialole
Hosted by Lara Jones and Aldine Strychnine, KRCL's Punk Rock Farmer, tonight's show included:
Utah Pacific Island Heritage Month, with The Island Wave's Kamaile Tripp and artist Tracy Williams (check out her Bob Piano at the Chase Home Museum of Utah Folk Arts). The month kicks off at 5 p.m. Saturday, July 29, at Sorenson Multi-Cultural Center, 855 W. California Ave., SLC. Click here for info.
Urban Farm Report with Roots Charter High School founder Tyler Bastian and student Greg Schaffer. Roots still has room for 20 more students in the 2017-18 school year. Visit rootshigh.org/enroll-now for enrollment information.
Jorge Fiero of Rico Brand and Frida Bistro celebrates 20 years as SLC's Bean Baron. Fiero will be showing his appreciation with free tacos tomorrow from 10 a.m. to 1 p.m. at the Downtown SLC Farmers Market.
Live music from Malialole. Look for them at events throughout August as part of the Utah Pacific Island Heritage Month. In particular, the Annual Community Potluck & Retro Dance from 6-10 p.m. Saturday, Aug. 5, at Central City Recreation, 615 S. 300 E., SLC.
SLC Mayor signs proclamation declaring a local emergency in wake of flooding, process begins to seek federal assistance
"Mayor Jackie Biskupski signed a proclamation on Friday (7/28/17) declaring a local emergency in Salt Lake City, setting in motion a process to seek federal aid for those affected by the unprecedented flooding resulting from an intense storm in the early morning hours of July 26th.
"The declaration will be forwarded to Salt Lake Co…unty and the State of Utah, both of which must determine the City's eligibility before any funding can be provided. From that point, the Federal Emergency Management Administration (FEMA) will be contacted. Any federal disaster assistance must be approved by the U.S. president.
"The Red Cross reported making contact with 161 homeowners since Wednesday, with 91 reporting some level of flood damage to their property.
"Mayor Biskupski and emergency experts strongly advise all residents and business owners affected business owners to call Public Utilities to report their damages. This will help the City compile statistics in building a case for disaster relief. That number is: 801-483-6700, press option 1.
"Homeowners should also work with their insurance companies, as well."
Source: Excerpted from press release issued by SLC Mayor's Office