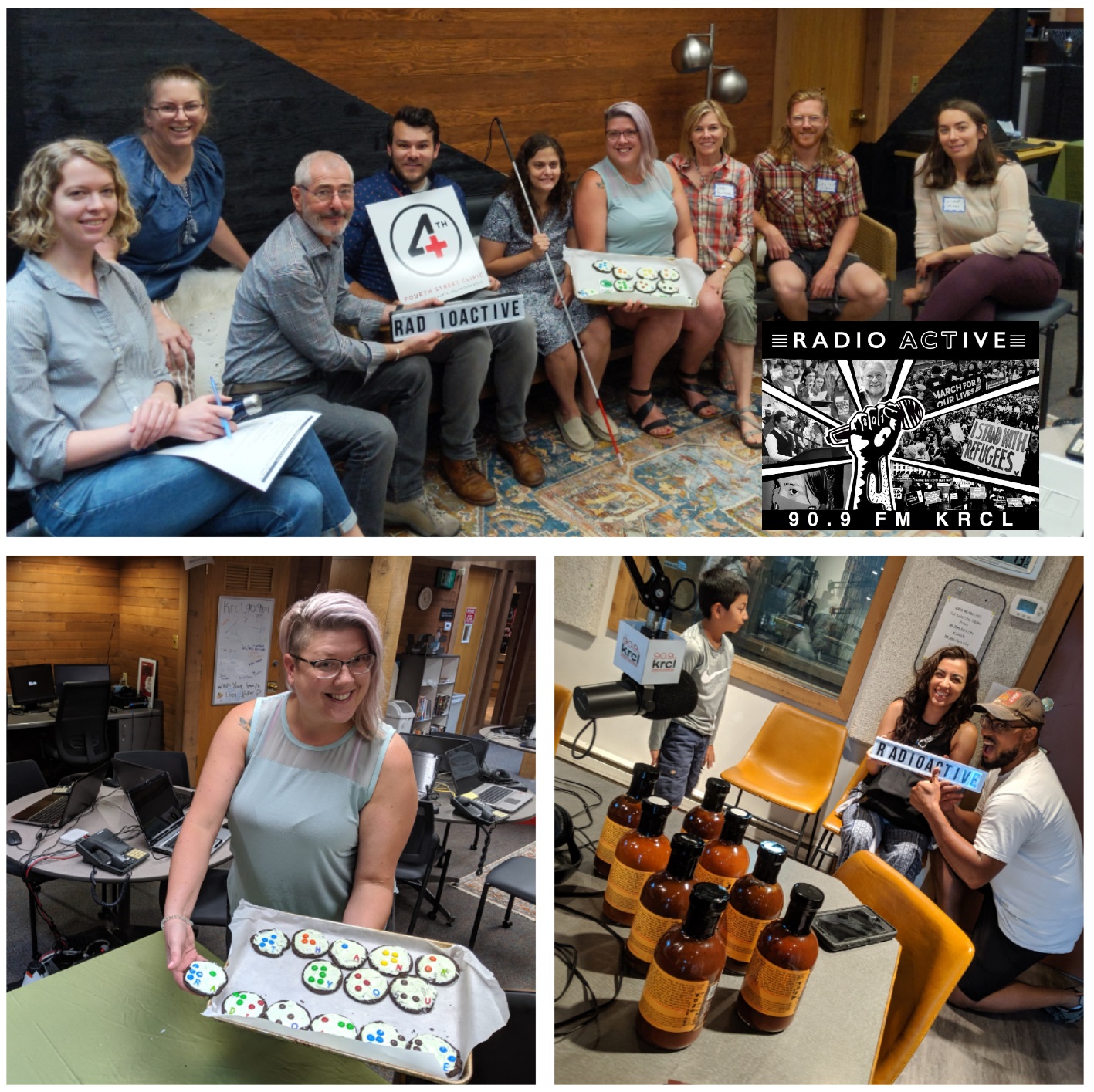 4th Street Film Fest, Miss Essie's BBQ secrets, Great Girls #3, B.L.I.N.D. SLC 20/20, #ShutDownMTC and #WyoSayNo campaigns
Tonight's lineup:
James Jarrard of Fourth Street Clinic with a preview of the health clinic's third annual film festival, the only one in Utah geared toward exploring topics and issues of homelessness.
Aug. 8: Fourth Street Film Festival, 6:30-8:30 p.m. at Brewvies Cinema Pub, 677 S. 200 W., SLC. Peer into the lives of everyday men, women, and children, your neighbors and fellow humans who are suffering from homelessness. Realize their struggles and histories while engaging in group and panel discussions to create firm connections between individuals all with a common desire to better serve those suffering in the community. Click here for tickets. 21+
The secrets of Miss Essie's Southern BBQ with owner Marcus Jones. After finishing a college football career at The University of Utah under coach Ron McBride, Jones considered his options and decided to start a BBQ business with his father. Based on a 100-year-old family recipe straight from the heart of Arkansas and his grandmother's kitchen, Miss Essie's BBQ will "Bring the South to Your Mouth" as part of the Utah Black Chamber 10 Year Anniversary party at the Gallivan Center this Friday from 5:30-9:30 p.m.
Artist Beatrice Teigen will release "Great Girls of the World Vol. 3" Sunday at Amour Café SLC, 1329 S. 500 E., from 10a-12p. Look for her on Kids Row at Craft Lake City Aug. 10 @ the Utah State Fairpark, 155 N. 1000 W., SLC.
After forming UnifiedUtah4BVI in February, Suzy Blackham is back with a call for artists to help with a tactile art-build for B.L.I.N.D. SLC 20/20, a day of advocacy during the next general session of the Utah Legislature. Joining her to share their perspectives were Lauren Greer and Diane Bernhardt. The former has been blind since birth, while the latter moved to Utah for the school resources available to a son who is visually impaired.
For Utah progressives, is there room in a red state to throw stones at your own? Local activists launch #ShutDownMTC, a public pressure campaign against Management Training Corp., a Utah-based for-profit prison company. At least one of its owners is known for contributions of time and money to many progressive causes in the community. #ShutDownMTC says, "Locking people up should be a crime – not a business model." RadioACTive found out more with:
Got a story you'd like to share on the show or an issue you'd like us to cover? Record a voice memo on your smart phone, then email it to radioactive@krcl.org. Keep it under 3 minutes and be sure to include a name and phone number in the message.
Views, thoughts and opinions shared by guests are their own and do not necessarily reflect those of the board, staff and members of Listeners' Community Radio of Utah, 90.9fm KRCL. Tonight's RadioACTive team included:
Exec. Producer/Host: Lara Jones
Assoc. Producer: Billy Palmer
Community Co-Host: Nick Burns
Volunteer: Natalie Benoy
###