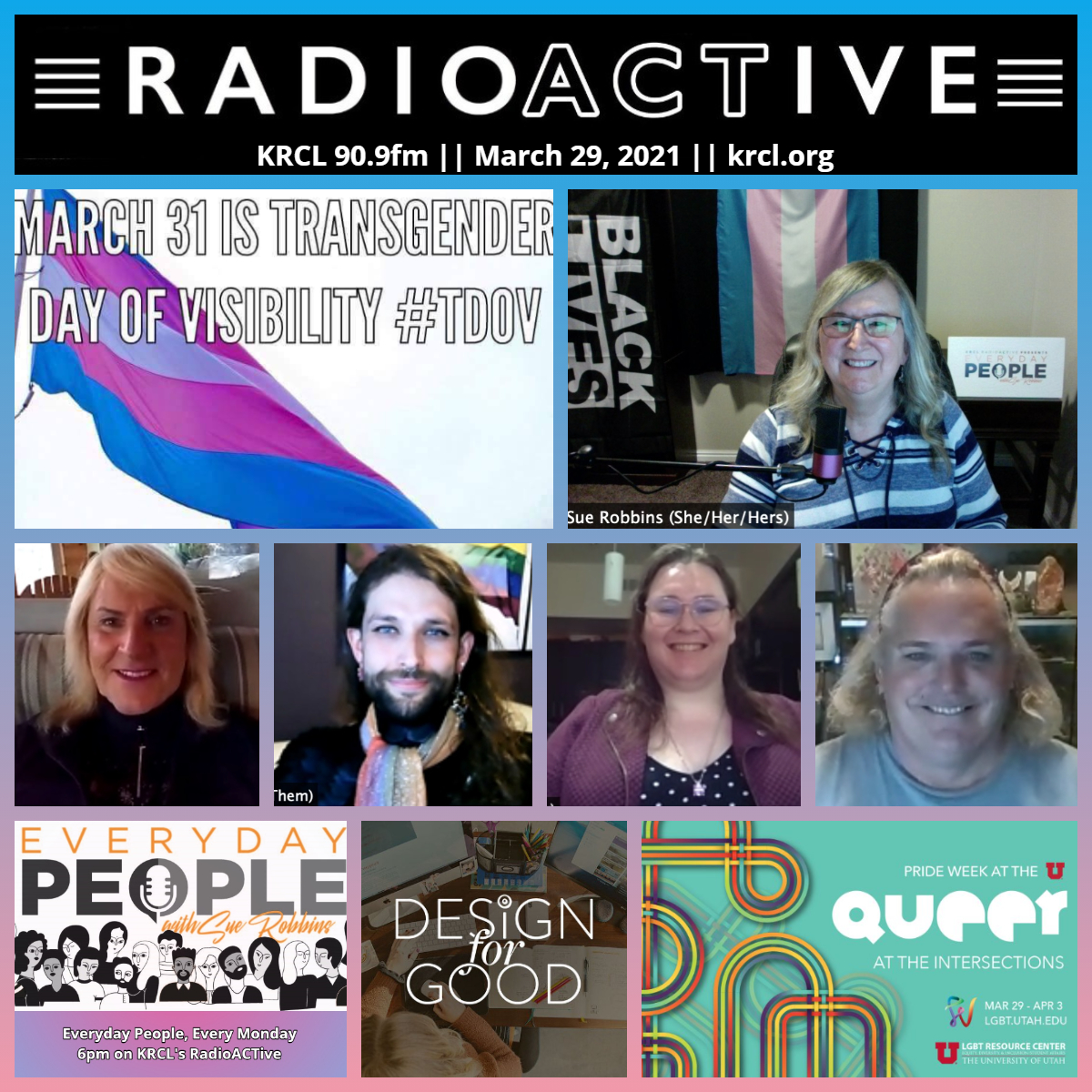 TDoV -- Transgender Day of Visibility -- on an #EverydayPeople edition of the show with Community Co-Host Sue Robbins and Transgender Education Advocates - TEA of Utah. Plus, Third Sun Production's Design for Good Grant, Pride Week at UoU.
Tonight's lineup:
Rallies & Resources:
Marina Atherton-Howe of Third Sun Productions, which has opened the application period for its annual Design for Good grant. Utah nonprofits and small businesses are encouraged to apply for up to $25,000 in branding and web design services. Deadline: April 30. Click here to apply.
Community Co-Host Sue Robbins led an #EverydayPeople panel discussion on Transgender Day of Visibility, which is Wednesday, March 31. Panelists included the following people from Transgender Education Advocates - TEA of Utah:
Christopher Malan, Board Co-Chair
Becca Green, Board Co-Chair
Cami Richardson, Board Member
Tisha Olsen, Board Member
Views, thoughts or opinions shared by guests are their own and do not necessarily reflect those of the board, staff or members of Listeners' Community Radio of Utah, 90.9fm KRCL. Tonight's RadioACTive team included:
Community Co-Host: Sue Robbins, Community Co-Host of Everyday People edition
Executive Producer: Lara Jones
Assoc. Producer: Billy Palmer
###