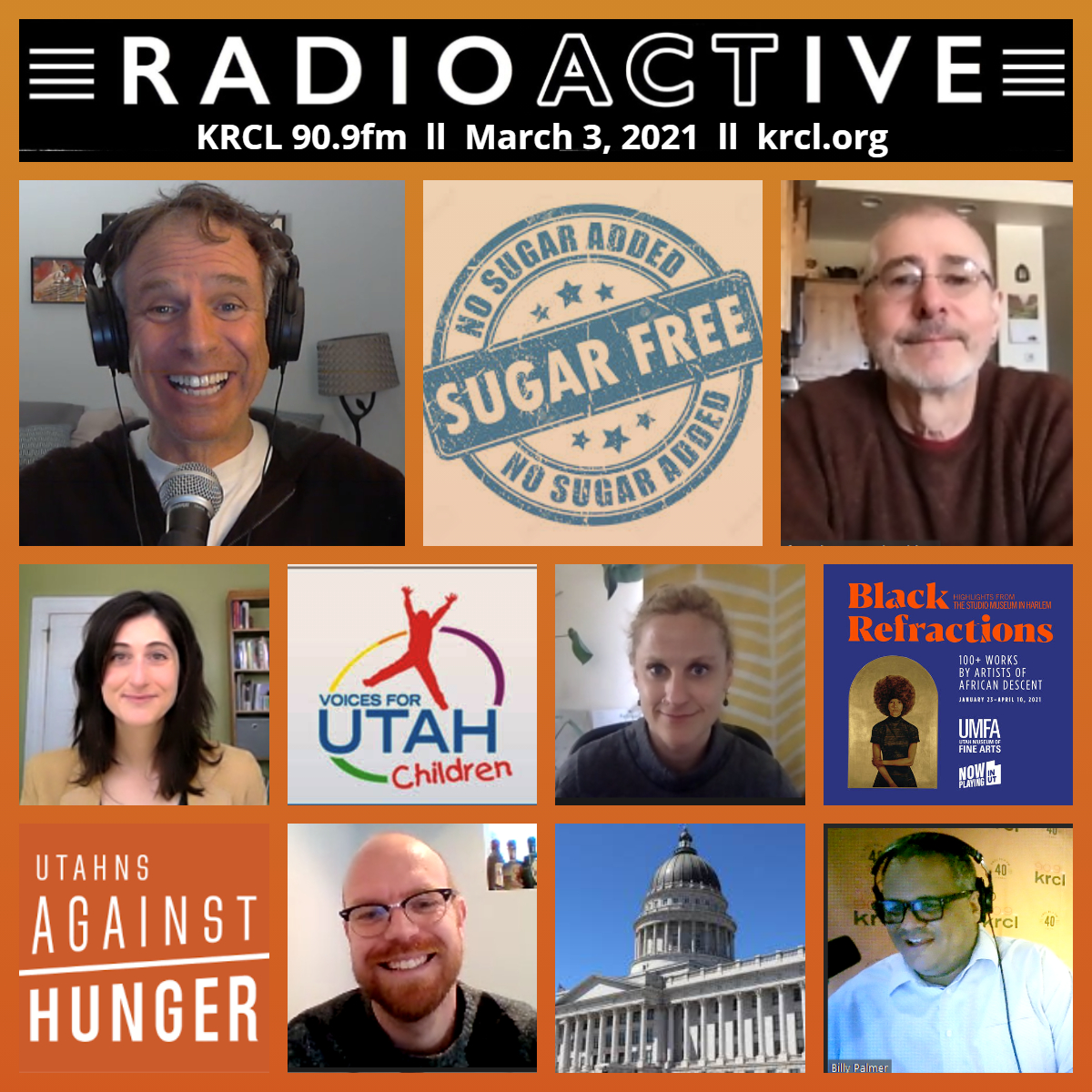 What Comes After Sugar-Free February? Health and Nutrition with Dr. Mike Jaffe. Plus, legislative priorities in children's health and nutrition with Voices for Utah Children and Utahns Against Hunger.
Ashley Farmer of the Utah Museum of Fine Arts. Farmer shared SLC dance artist and educator Alexandra Barbier's reflection on Repugnant Rapunzel (Let Down Your Hair) by Chakaia Booker. It's one of a hundred works of art on display in Black Refractions: Highlights from The Studio Museum in Harlem at UMFA. The exhibit ends April 10th, so click here to schedule your visit today!
Health and Nutrition Legislative Priorities:
From Utahns Against Hunger, Food Security Advocate, Alex Cragun talked about Senate Bill 141 Task Force on Food Security. A bill designed to bring together a group of people tasked with creating a plan to end food insecurity in Utah.
From Voices for Utah Children, Senior Policy Analysts both, Jessie Mandle and Anna Thomas talked about Senate Bill 158 Children's Health Coverage Amendments and asked people to reach out to their legislators and encourage them to support this bill, designed to close the gap of children in Utah going without healthcare insurance. We also shared comments from the bill's sponsor Senator Luz Escamilla.
Jessie Mandle also spoke about House Bill 262
Sugar-Free February Comes to a Close
Dr. Mike Jaffe returns for his final checkup to see how we did with eliminating added sugar and talked about other measures that can bring us to a more balanced diet with helpful tips on living a healthier lifestyle.
Views, thoughts or opinions shared by guests are their own and do not necessarily reflect those of the board, staff or members of Listeners' Community Radio of Utah, 90.9fm KRCL. Tonight's RadioACTive team included:
Assoc. Producer/Host: Billy Palmer

Community Co-Host: Nick Burns

Executive Producer: Lara Jones
###