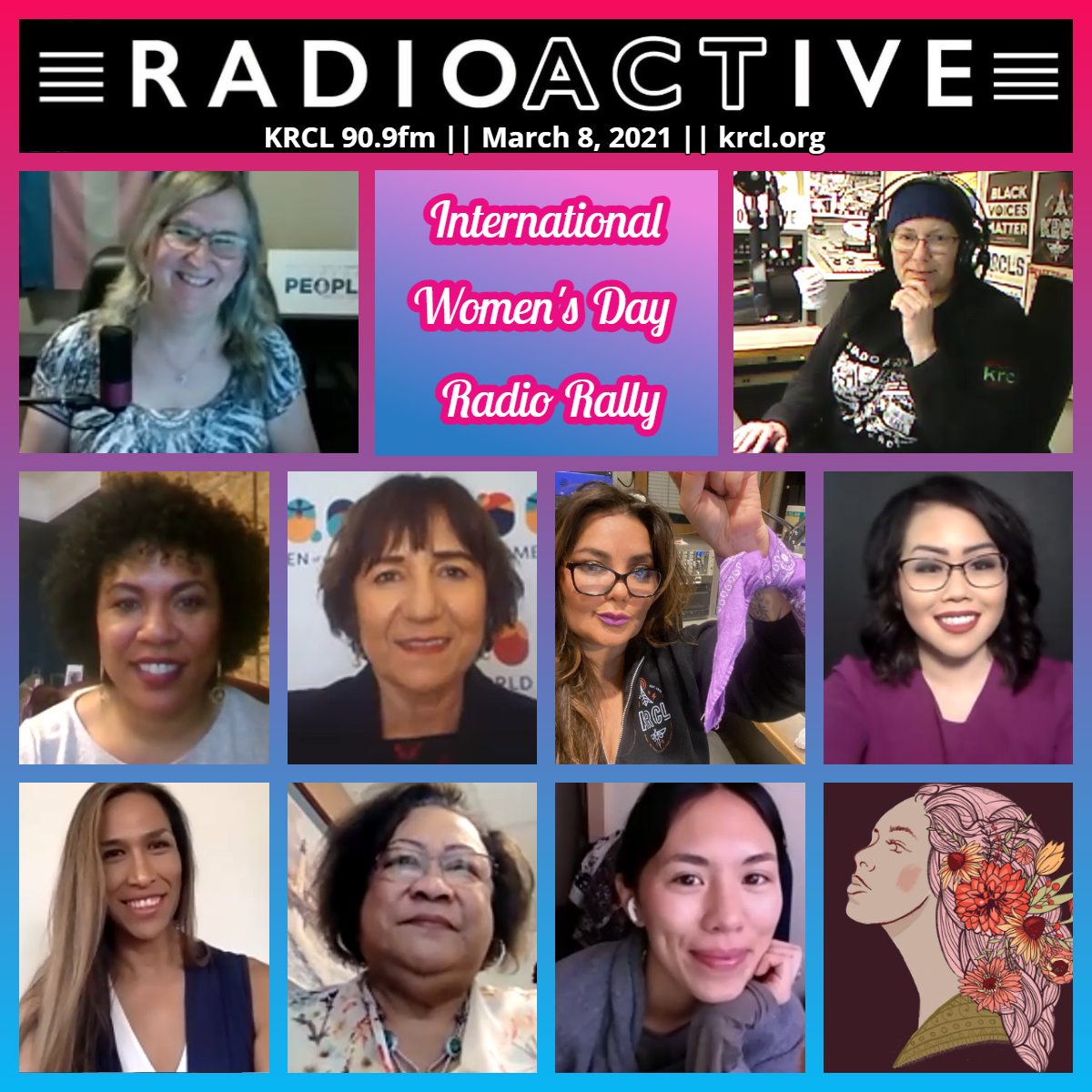 RadioACTive's #EverydayPeople throws a radio rally for International Women's Day and the theme of 'Choose to Challenge'
Led by Community Co-Host Sue Robbins and Exec. Producer Lara Jones, tonight's radio rally focused on the IWD 2021 theme of "Choose to Challenge" and featured the following panelists:
Liz Owens, CEO of the YWCA Utah. Liz mentioned several resources during the show:
Samira Harnish, founder of Women of the World, a Utah nonprofit that helps refugee, immigrant and asylee women achieve self-reliance and a voice in our community.
Rosie Nguyen, the 7 p.m. CW30 anchor for ABC4 News in Salt Lake City. If you have a story tip, feel free to send her an e-mail or a message on Facebook and Twitter. Nguyen referenced the following article during the show:
Ma Black, host of Night Estéreo, Saturdays at 10p-12a on KRCL. Ma, who started as a Community Co-Host on RadioACTive, is also a community activist. Ma shared part of a poem by Rupi Kaur:
View this post on Instagram
Olivia Jaramillo, Diversity & Inclusion Trainer for Equality Utah.
Ivoni Nash, host of Tala Koula, Sundays from 10p-12a on KRCL. The award-winning, bilingual public affairs show for Pacific Islanders here in Utah and worldwide.
Artist and advocate Denae Shanidiin, creator of MMIWhoismissing and Safe/Not Safe.
Views, thoughts or opinions shared by guests are their own and do not necessarily reflect those of the board, staff or members of Listeners' Community Radio of Utah, 90.9fm KRCL. Tonight's RadioACTive team included:
Community Co-Host: Sue Robbins, Community Co-Host of Everyday People edition
Executive Producer: Lara Jones
Assoc. Producer: Billy Palmer
###