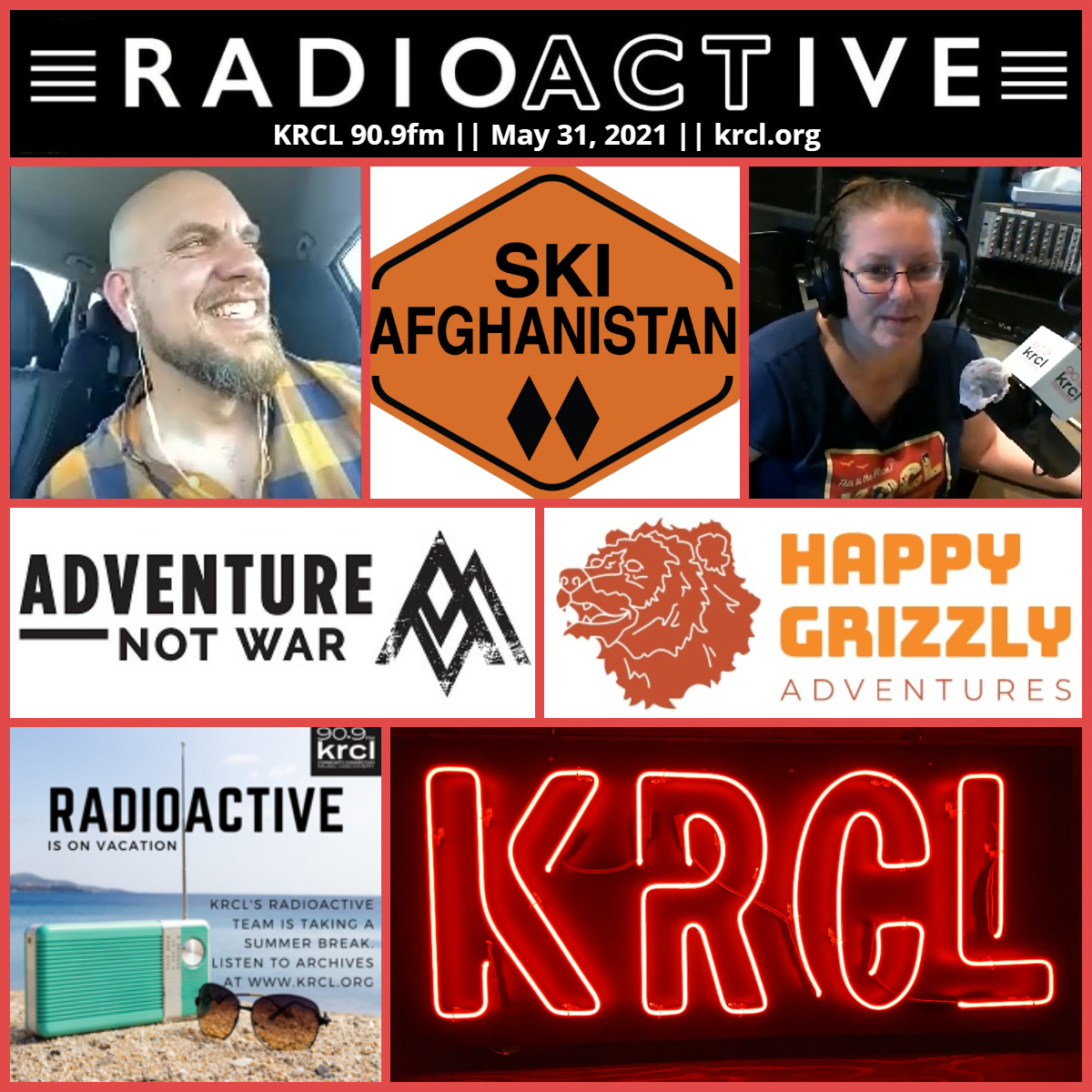 Memorial Day Special: Music and memories with US Army Veteran Stacy Bare, founder of Adventure Not War.
Tonight, RadioACTive asked Stacy Bare to put together a playlist for Memorial Day, as well as to talk about his experiences of war and the hard work he puts into building peace at home. A former Explosive Ordnance Disposal Technician in the US Army, Bare did tours in Iraq, Afghanistan, Georgia, Bosnia, Angola and Abkhazia.
In 2015 he started working on a documentary film, Adventure Not War. The film became a purpose: to go back to all his fields of battle as a skier, not a soldier. His next film, The Afghan Champ, will debut later this year.
After leading veterans and other service members to engage their trauma and find recovery through outdoor adventures, Bare wanted to bring that experience to a broader community. So earlier this year, along with partner Koorosh Rassekh, MMFT (Masters of Marriage and Family Therapy), Happy Grizzly Adventures was born.
Bare wants people to use the outdoors as a "gateway to add on to their own narrative. It's like a writing retreat without having to write," he says, "but using the outdoors to get people into a clear mindset about where they want to go and what narrative they want to write about their own lives moving forward, get deeper connected back to themselves, to nature and to experience more joy."
Stacy's Memorial Day Playlist:
Brother, Oh Brother || American Aquarium
Somewhere Over the Rainbow || Israel Kamakawiwo'ole
War Pigs || Black Sabbath
Universal Soldier || Buffy Sainte-Marie
Prayer of the Refugee || Rise Against
Barricades of Heaven || Jackson Browne
Letter from Iraq || The Bouncing Souls
Dress Blues || Jason Isbell
Hymn #101 || Joe Pug
Redemption || Nathaniel Rateliff
The God of Loss || Darlingside
Bare had several more picks we didn't have time for tonight. Click here to check it out.
RadioACTive is a production of Listeners Community Radio of Utah. Views, thoughts or opinions shared by guests are their own and do not necessarily reflect those of the board, staff or members of 90.9fm KRCL. Tonight's show was produced and hosted by Lara Jones.
###