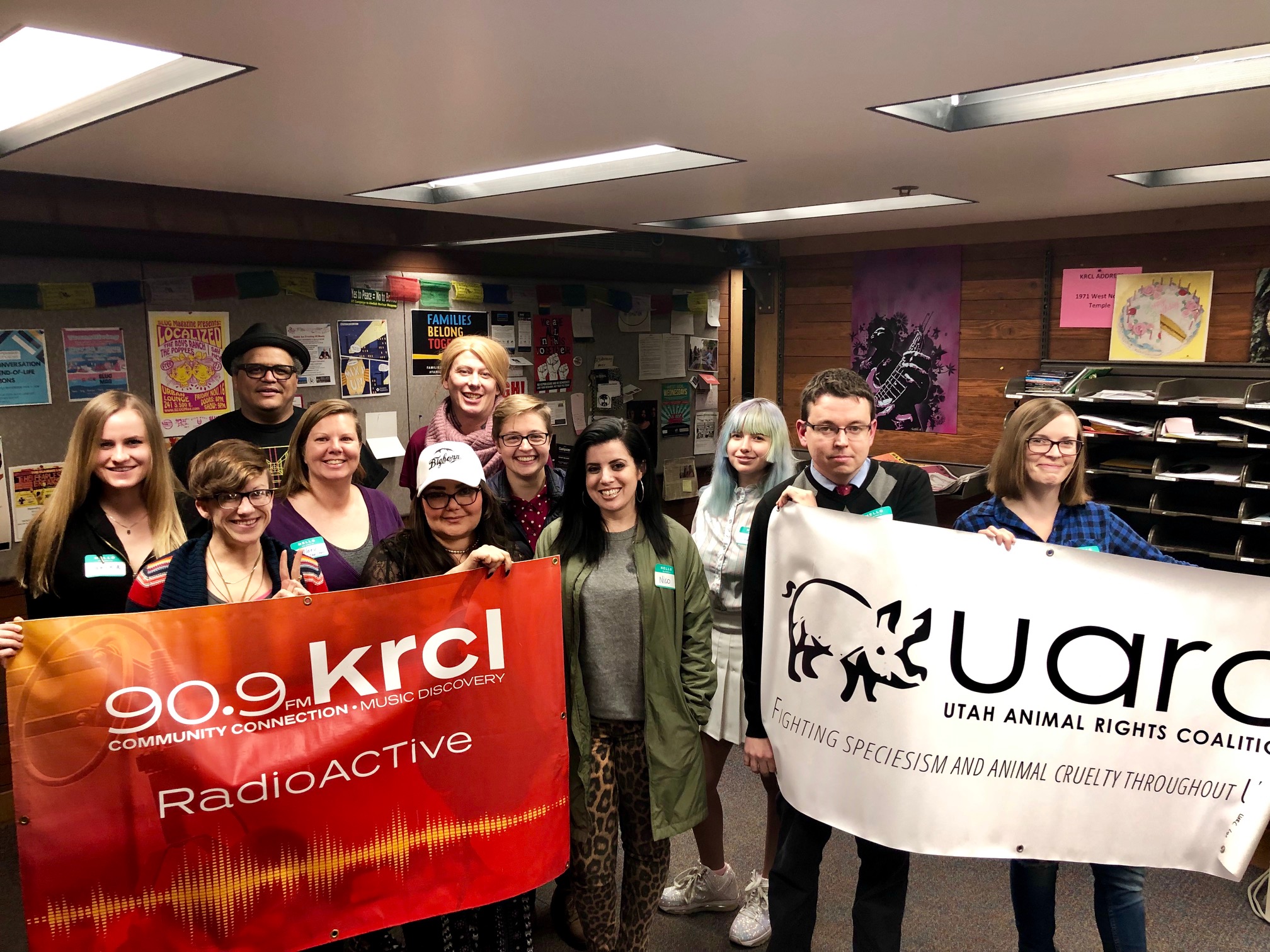 Animal Liberation Convergence 2018, Vicky Chavez and Unidad Inmigrante, Princess Kennedy and Rock And Roll Camp For Girls SLC, 100 Strong Women, Out Loud Arts
Tonight's lineup:
Andrea Himoff, Action Utah, with a reminder about public lands and public comment deadlines:
Amy Dominguez of Unidad Inmigrante and Vicky Chavez, who has spent nearly a year living in sanctuary at First Unitarian Church of Salt Lake City. Look for Vicky in "I'm Human Too," a new Spy Hop student documentary about undocumented immigrants.
Spotlight on arts in the community, featuring:
Moby and other animal activists are headed to Utah for the Animal Liberation Western Convergence Nov. 16-20. RadioActive got a preview with:
Got a story you'd like to share on the show? Record a voice memo on your smart phone, then email it to radioactive@krcl.org. Keep it under 3 minutes and be sure to include a name and phone number in the body of the message.
RadioActive is a production of Listeners' Community Radio of Utah. Tonight's team included:
Exec. Producer: Lara Jones
Assoc. Producer/Host: Billy Palmer
Community Co-Host: Ma Black
Volunteer: Shell Danis