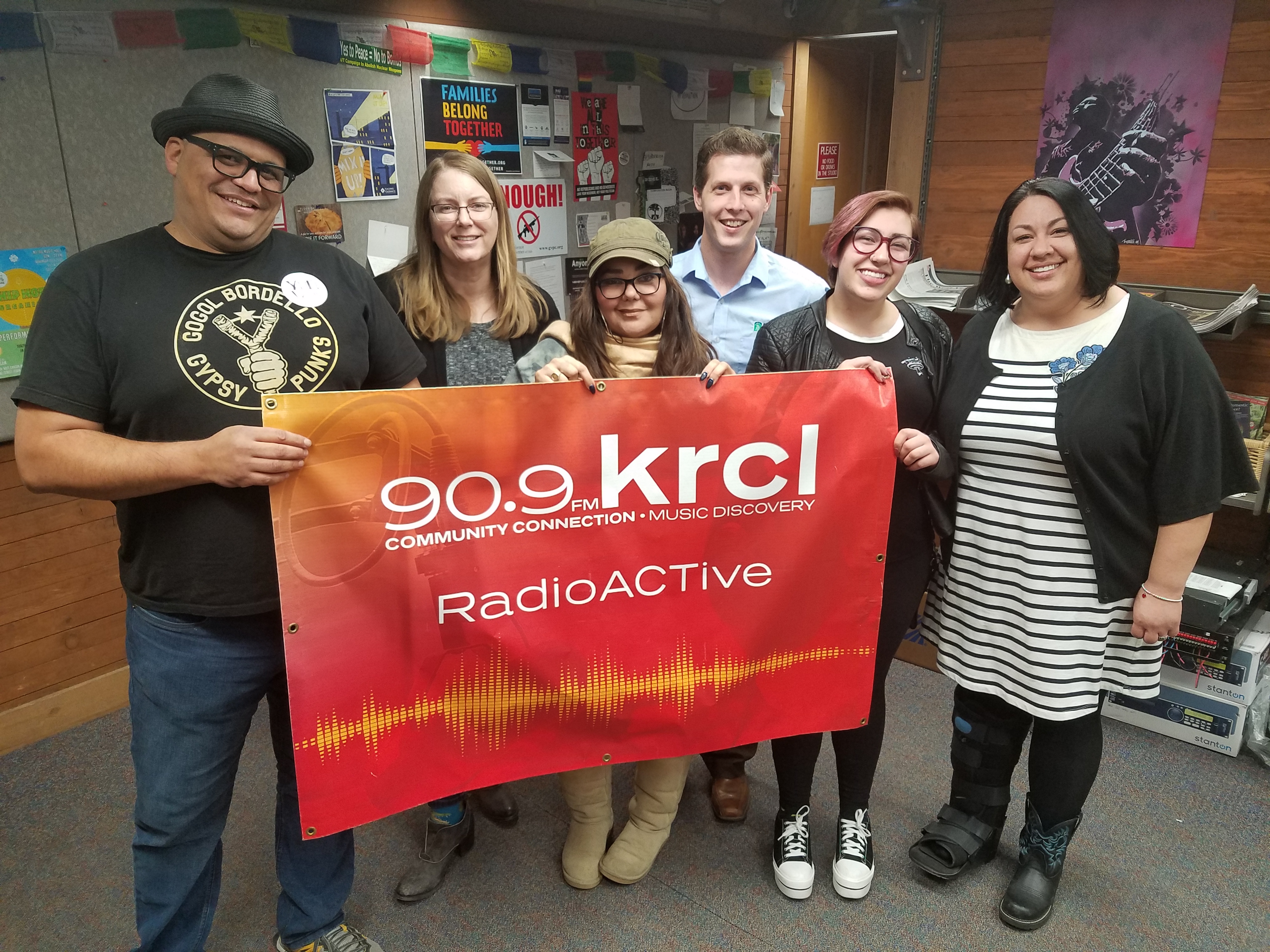 Living with chronic illness, Lupus Foundation, Pinkalicious preview, #WarmBodiesWarmSouls coat drive, Update on "Dirty" Inland Port
Tonight's lineup:
Deeda Seed of the Community Coalition for Inland Port Reform, which is working to prevent the proposed "Utah Inland Port" from causing harm to the air, water, land, people, and millions of birds in the area and the state. The SLC Council is set to consider zoning issues related to the inland port during tonight's meeting.
7th Annual #WarmBodiesWarmSouls coat drive is back and needs your coats. Guests: Matt Minkevitch, The Road Home, and Adam Harmon of Bank of Utah, a regular supporter of the annual drive to collect coats for those in need.
Pinkalicious, The Musical, starts its run with Salt Lake Acting Company this weekend. RadioACTive got a preview, featuring:
Cynthia Fleming, Executive/Artistic Director, Salt Lake Acting Co.
Penelope Caywood, Director of Pinkalicious
Fiona Hannan, Actor, "Pinkalicious"
Seth Foster, Actor, "Peter" (Pinkalicious' younger brother who secretly loves pink)
Ma Black reported on yesterday's meeting of the Health & Human Services Interim Committee to consider "Utah Medical Cannabis Act," draft legislation proposed for a Dec. 3 special session of the Utah Legislature. The bill would replace Proposition 2, which voters passed at the polls in November.
Resources:

Click here to access audio of the hearing, including testimony for and against the draft legislation. Scroll down to the meeting from Nov. 26, 2018, to find the audio/video resources.
Living with Lupus, a chronic auto-immune disease, which, by the way, is no longer on the list of chronic diseases covered by the bill lawmakers are crafting to replace Proposition 2. Guests: Annette Lee and her daughter, Olivia, who was diagnosed at the age of 7 — at the time, the youngest person in Utah diagnosed with the chronic auto-immune disease.
Got a story -- or poem -- you'd like to share on the show? Record a voice memo on your smart phone, then email it to radioactive@krcl.org. Keep it under 3 minutes and be sure to include a name and phone number in the body of the message.
RadioACTive is a production of Listeners' Community Radio of Utah. Tonight's team included:
Exec. Producer/Host: Lara Jones
Assoc. Producer: Billy Palmer
Community Co-Host: Ma Black