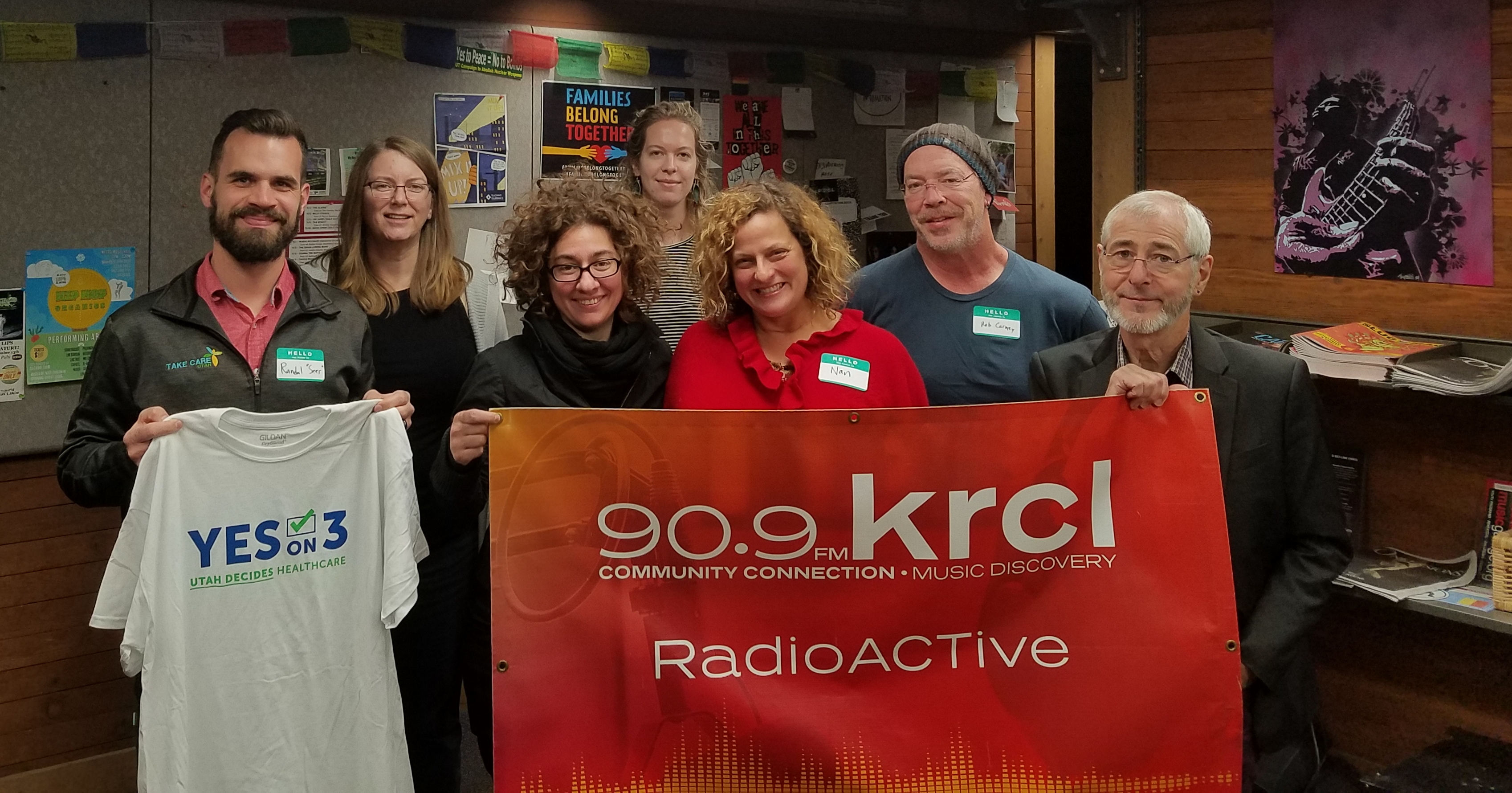 The Bee shares stories of work and health care, a couple of wildfire poems from Rob Carney, Utah Health Policy Project looks to Prop 3 implementation, Warrior Rising meets SharkTank
Tonight's lineup:
Jason Van Camp of Warrior Rising, a non-profit organization dedicated to helping veterans achieve success in business through partnerships, mentoring and economic assistance.
Nov. 30: Warrior Rising + Shark Tank, 6:00-9:00 p.m. at Spencer Fox Eccles Business Building, 1655 E. Campus Center Drive, University of Utah, SLC. Warrior Rising is flying in combat veterans from around the country to present their new businesses to a panel of investors. In addition to the chance to receive investment capital, Warrior Rising will also be awarding grant funding. Free with RSVP
The Bee's Giuliana Serena, the beekeeper and founder, and Nan Seymour, director of narrative encouragement, brought in a story recorded live at last month's event, where the theme of the night was work—stories of working hard and hardly working, physical, mental, and emotional labor. Plus, they shared details on The Bee's next curated show (see below).
Jan. 19: The Bee // Healthcare, 7:00 p.m. at Kingsbury Hall. Curated and hosted by Giuliana Serena and Nan Seymour of The Bee. This special evening of storytelling will feature true stories (told live on stage—without notes) about sickness and health, complications and recovery, and the challenges that arise in the providing and receiving of care. Click here for tickets. Presented in partnership with UtahPresents, University of Utah Health's Resiliency Center, and Program in Medical Ethics and Humanities.
Poet Rob Carney returned with a poem he wrote in the wake of the California wildfires. Plus, a bonus wildfire poem that you can't unhear. Use the media player below to listen to just Carney's segment of the show.
Voters passed Prop. 3; but is Utah ready to expand Medicaid? RadioActive takes stock of the health care landscape with Utah Health Policy Project's Randal Ser, director of the Take Care Utah program.
Dec. 12: UHPP Annual Conference, 8:30 a.m. to 4:30 p.m. at the Utah Cultural Celebration Center, 1355 W. 3100 S., WVC. CLICK HERE to register. The conference agenda will include an update on the healthcare landscape in Utah, remarks from local thought-leaders, and panels on topics like Medicaid expansion, Social Determinants of Health, and the future of health care and health policy in Utah. Admission is $30; scholarships available if needed (especially for students). Breakfast and lunch included.

Dec. 15: Deadline for open enrollment in the ACA marketplace. Call 211 or visit takecareutah.org for FREE assistance.

Esta disponible todavia el Obamacare? SI!! Inscribase del 1 de diciembre hasta el 15 de diciembre. Haga clic aquí para ver el video.
Got a story -- or poem -- you'd like to share on the show? Record a voice memo on your smart phone, then email it to radioactive@krcl.org. Keep it under 3 minutes and be sure to include a name and phone number in the body of the message.
RadioACTive is a production of Listeners' Community Radio of Utah. Tonight's team included:
Exec. Producer/Host: Lara Jones
Assoc. Producer: Billy Palmer
Community Co-Host: Nick Burns
Volunteer: Natalie Benoy, Isabella Sabala