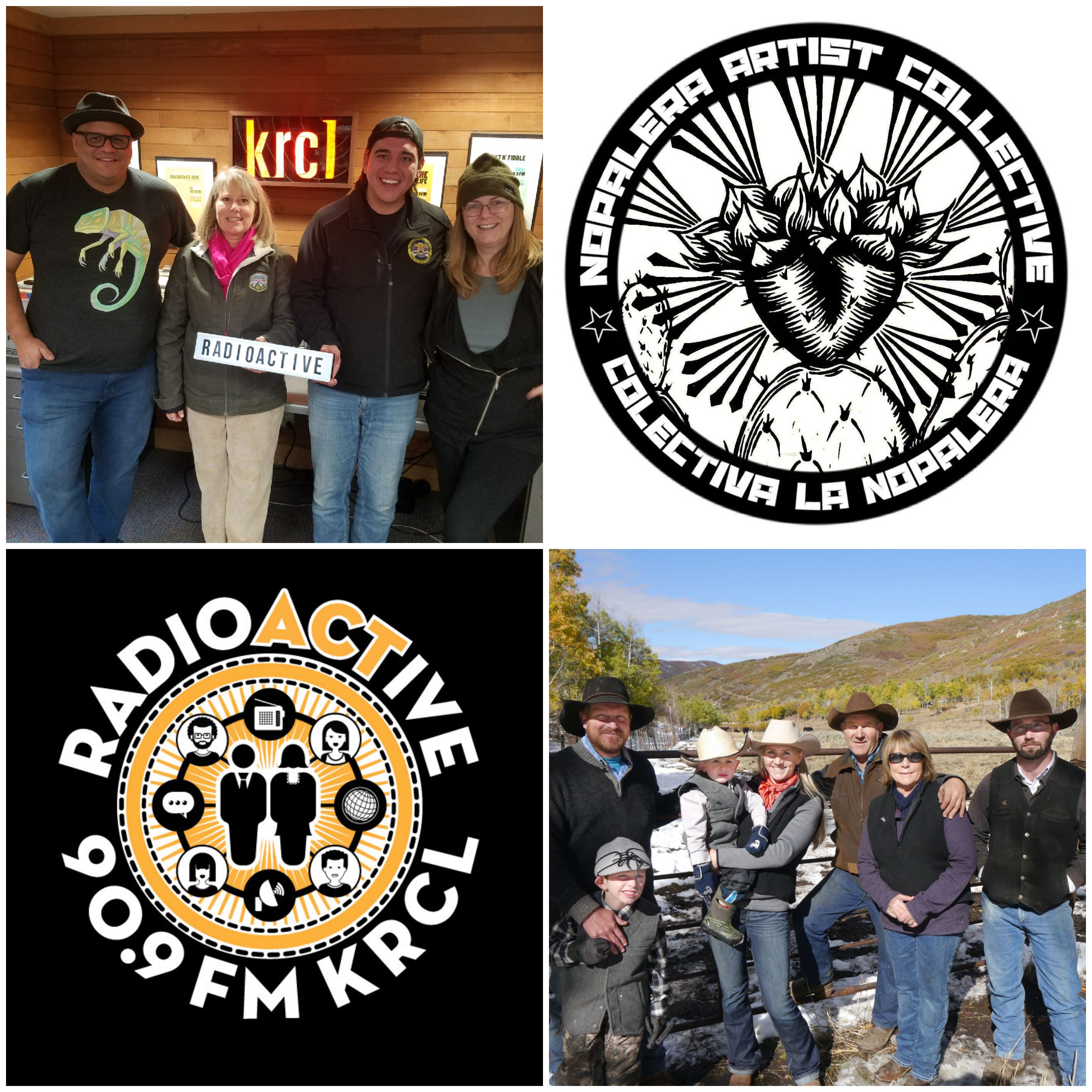 Nopalera's Cumbia for the Caravan, 2018 Leopold Conservation Award, Braidan Weeks Living the Circle of Life
Tonight's lineup:
Nopalera Artist Collective's Ella Mendoza and Jorge Arellano stopped by to talk about their work and a fundraiser to help migrants at the border.
Summit Land Conservancy's Cheryl Fox shared the news that yet another Utah ranching family has been recognized for its conservation work by the Sand County Foundation. Dusty Morgan Ercanbrack told us about the seven years her family spent working to place the 2,100-acre Ercanbrack Livestock ranch in Chalk Creek Canyon under a conservation easement, for which they have been awarded the 2018 Utah Leopold Conservation Award.
Native American Heritage Month with Braidan Weeks, Regional Director at Ute PAC. Weeks also hosts Living The Circle of Life, Sundays from 7:00-10:00 a.m. on KRCL.
Looking for that list of films and other items mentioned in tonight's show? VisitUEN's American Indian Heritage Resources.
Got a story -- or poem -- you'd like to share on the show? Record a voice memo on your smart phone, then email it to radioactive@krcl.org. Keep it under 3 minutes and be sure to include a name and phone number in the body of the message.
RadioACTive is a production of Listeners' Community Radio of Utah. Tonight's team included:
Exec. Producer/Host: Lara Jones
Assoc. Producer/Co-Host: Billy Palmer