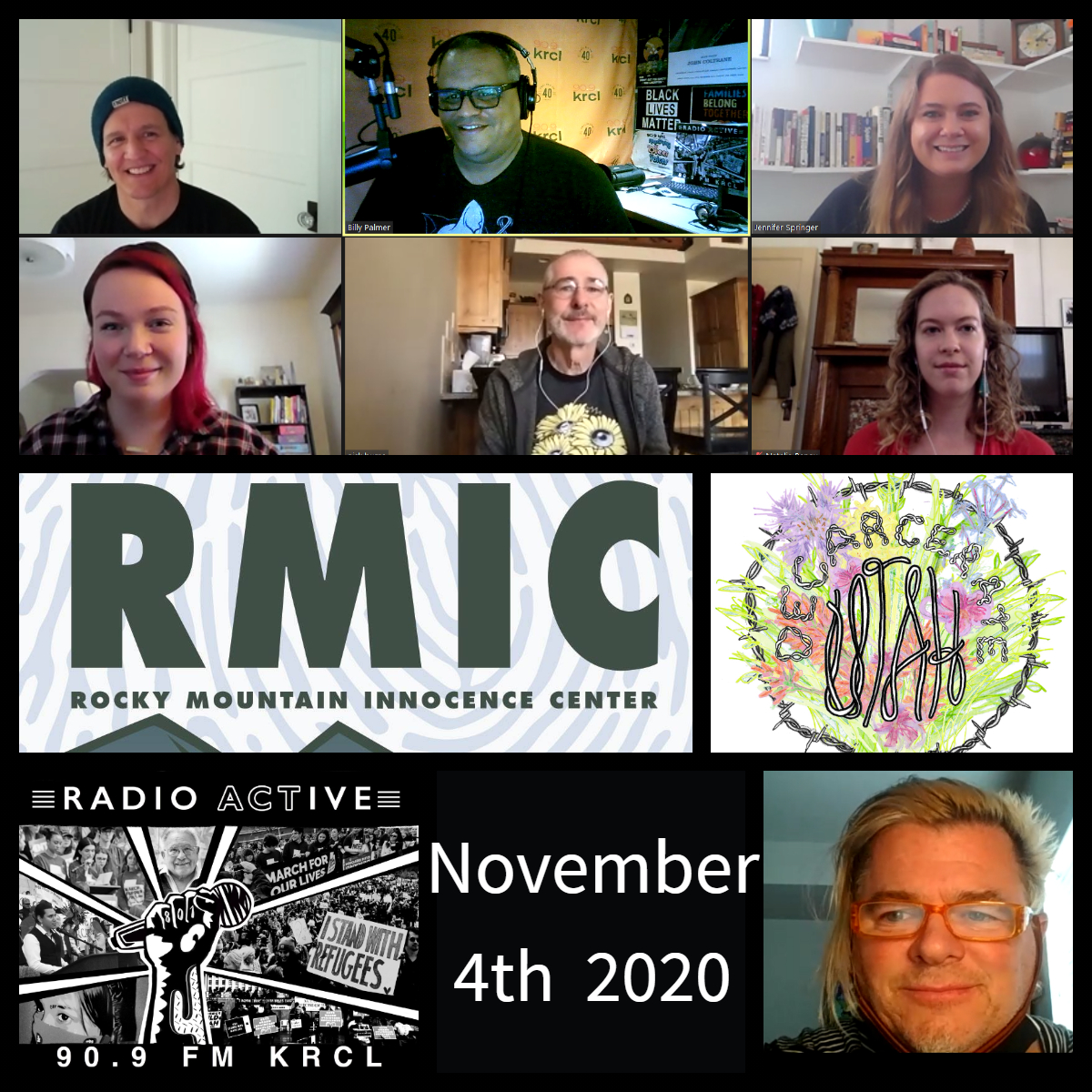 Andrew Johnson the Story of a Rocky Mountain Innocence Center Exoneree, plus Decarcerate Utah
Tonight's Lineup:
Rocky Mountain Innocence Center has begun a campaign to educate the citizenry of Wyoming and the Rocky Mountain states about Andrew Johnson, a Wyoming citizen proved innocent after serving 24 years in prison with a mini-documentary. While Johnson has been released he has not been compensated for his wrongful conviction. For many years, Rocky Mountain Innocence Center and other legal reformers have attempted to pass Wyoming legislation to compensate the wrongfully convicted for the incredible injustice they have endured. Wyoming is one of only 15 states that has not passed this kind of important legislation.
To watch the documentary about Andrew Johnson click this YouTube Link
Our Guests included:
Jennifer Springer, Rocky Mountain Innocence Center, Managing Attorney
Josie Hall, Staff Attorney, Rocky Mountain Innocence Center.
Blair Hodson, Executive Director, Rocky Mountain Innocence Center,
Pegasus Blaise Collonge of Decarcerate Utah and Salt Lake Community Bail Fund, offered ways for people to get involved with transitioning to community investment and away from what they say is an exploitative prison industrial complex. One such resource and their main focus due to the pandemic is the SLC Bail Fund.
Views, thoughts or opinions shared by guests are their own and do not necessarily reflect those of the board, staff or members of Listeners' Community Radio of Utah, 90.9fm KRCL. Tonight's RadioACTive team included:
Associate Producer/Host: Billy Palmer

Community Co-Host: Nick Burns

Volunteer/Asst. Producer: Natalie Benoy

Executive Producer: Lara Jones
###