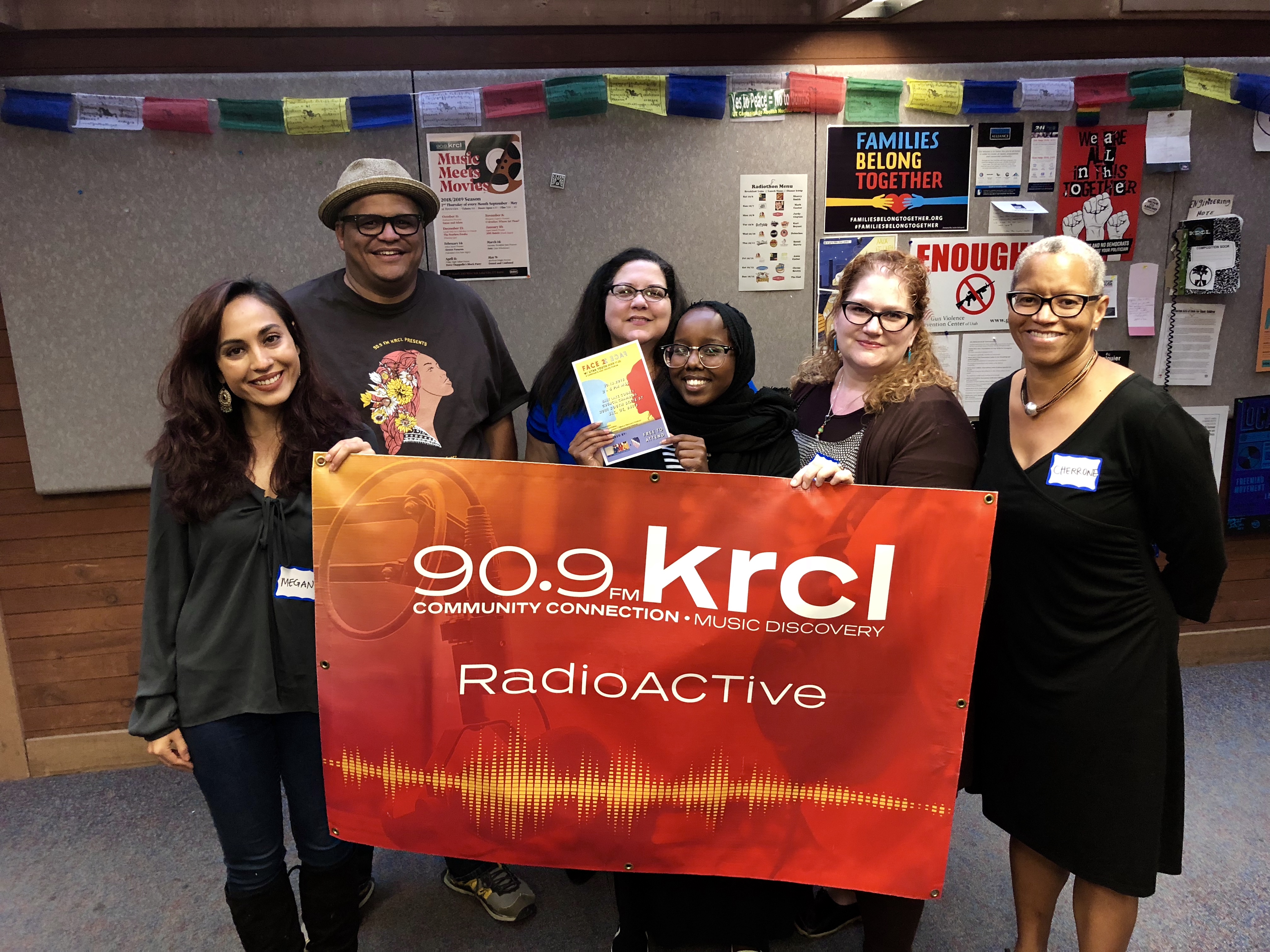 #WhyIDidn'tReport, Rep. Angela Romero, Face To Face with Youth, Their Story Is Our Story
Tonight's lineup:
Face 2 Face With Utah Youth-A Candidate & Issues Forum, A youth driven approach to getting informed prior to midterm elections where young people can meet candidates, register to vote, hear from proponents and opponents of important propositions. Ideal for Utahns ages 17-25! With guests:
Rep. District 26, Angela Romero, Shares her thoughts of The fall out and contention surrounding the SCOTUS Confirmation Hearings and why she has worked to pass legislation protecting Survivors of abuse and a 2015 Resolution, Start By Believing
Jana Fulmer of

Amethyst Center for Healing

Filled in as Co-Host to help stear a conversation about the affects the current political climate might be having on women and survivors. with
Got a story you'd like to share on the show? Record a voice memo on your smart phone, then email it to radioactive@krcl.org. Keep it under 3 minutes and be sure to include a name and phone number in the body of the message.
RadioActive is a production of Listeners' Community Radio of Utah. Tonight's team included:
Exec. Producer: Lara Jones
Assoc. Producer/Host: Billy Palmer
Community Co-Host: Jana Fulmer
Volunteer: Kristen Neilson
Volunteer: Mike Houck