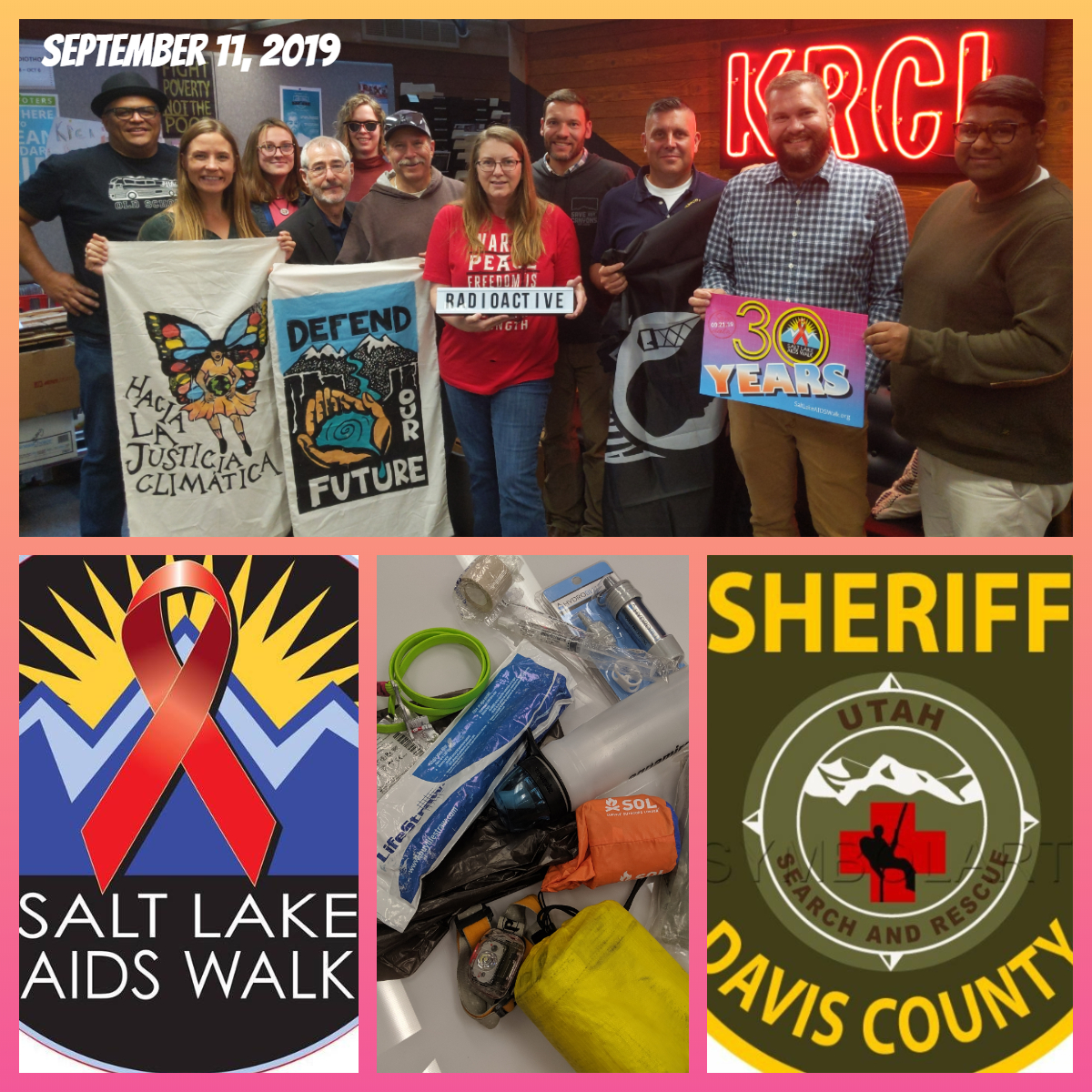 Backcountry survival with a Davis Co. Search and Rescue volunteer who's also searching for the remains of a great uncle shot down over France during WWII. Save Our Canyons, SUWA and NPCA on the power of public comment. Plus, Free Night of Art, 30th SL AIDS Walk.
Tonight's lineup:
Meet Ahmer Afroz, new executive director for the Utah AIDS Foundation, and programming director Jared Hafen.
NowPlayingUtah.com's Kylie Howard on the 2019 Free Night of Art to celebrate National Arts and Humanities Month in October. Enter to win free tickets to performances for events October 1-31. But you've got to register by Sept. 15th. CLICK HERE.
People's Energy Summit will be held Sept. 21 at Salt Lake City Public Library, 210 E. 400 S., SLC. Tonight's summit update featured:
Snow was reported in high mountain valleys earlier today. Commander Eric Bornemeier, a volunteer with the Davis County Sheriff's Search and Rescue, talked about backcountry survival do's and don'ts.
Plus, Finding George, a personal project to find Lt. George F. Wilson, his wife's great uncle who went missing July 8, 1944, over northern France.
Got a story you'd like to share on the show or an issue you'd like us to cover? Record a voice memo on your smart phone, then email it to radioactive@krcl.org. Keep it under 3 minutes and be sure to include a name and phone number in the message.
Views, thoughts or opinions shared by guests are their own and do not necessarily reflect those of the board, staff or members of Listeners' Community Radio of Utah, 90.9fm KRCL. Tonight's RadioACTive team included:
Exec. Producer/Host: Lara Jones
Assoc. Producer: Billy Palmer
Community Co-Host: Nick Burns
Volunteer: Natalie Benoy, Isabella Sabala
###