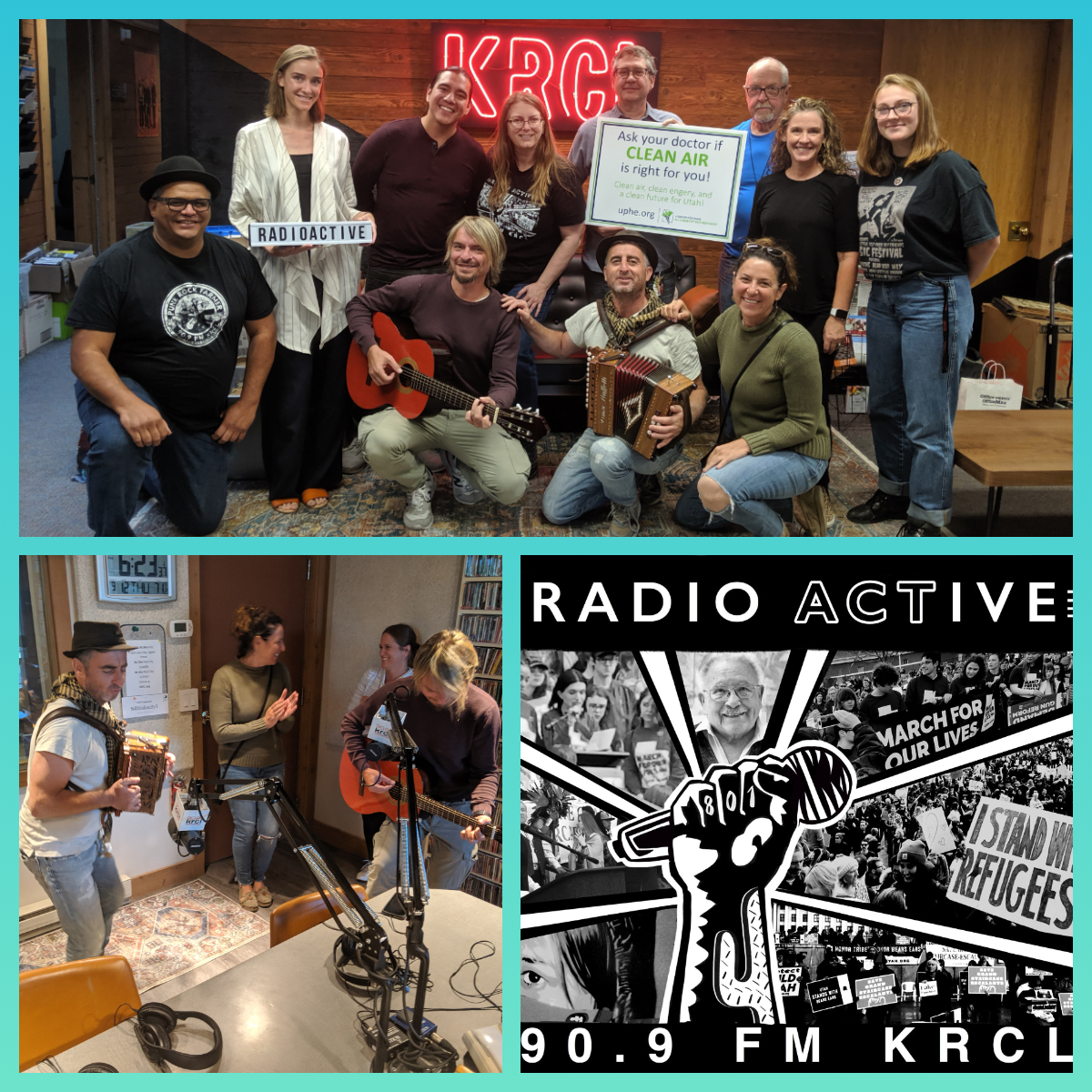 Live music of Festa Italiana, New American Dream Lab, Understanding Us, theory of barefoot economics with Dr. Brian Moench, author of Death by Corporation, and Jonny Vasic of Utah Physicians for a Healthy Environment
Tonight's lineup:
Bernie Hart, Understanding Us
Elsa Dieterle, Microenterprise Development VISTA, The International Rescue Committee in Salt Lake City
Sept. 18: New American Dream Lab - 2019, 5:00-7:00 p.m. at Church & State, 370 S. 300 E., SLC. Fifteen refugee and New American entrepreneurs participated in Pitch Round One held earlier this month. Three finalists will be pitching their new or existing small business idea before an audience of New American business owners, aspiring entrepreneurs, and Salt Lake City's broader business community.
Music, food and culture of Italy, featuring Dana Rossi of Festa Italiana SLC and musicians Luca De Paolis and Vincenzo Bencini from Civitavecchia, Italy.
Sept. 14-15: Festa Italiana SLC | 2019 @ The Gateway, SLC. A celebration of the culture, entertainment, and culinary diversity of Italy. Admission is FREE. The fifth Annual Festa Italiana presented by the Italian-American Civic League is sponsored by Alfa Romeo of Salt Lake City. Highlights include live Italian entertainment from Italy and around the world. Also enjoy, local food booths (15) highlighting the regions of Italian cuisine, Italian wine, arts & crafts, historical displays, live prize drawings, exotic Italian cars and much more.
Measuring the true cost of fossil fuels with the theory of barefoot economics, featuring:
Got a story you'd like to share on the show or an issue you'd like us to cover? Record a voice memo on your smart phone, then email it to radioactive@krcl.org. Keep it under 3 minutes and be sure to include a name and phone number in the message.
Views, thoughts or opinions shared by guests are their own and do not necessarily reflect those of the board, staff or members of Listeners' Community Radio of Utah, 90.9fm KRCL. Tonight's RadioACTive team included:
Exec. Producer/Host: Lara Jones
Assoc. Producer: Billy Palmer
Community Co-Host: Braidan Weeks
Volunteer: Sarah Thacker, Isabella Sabala
###