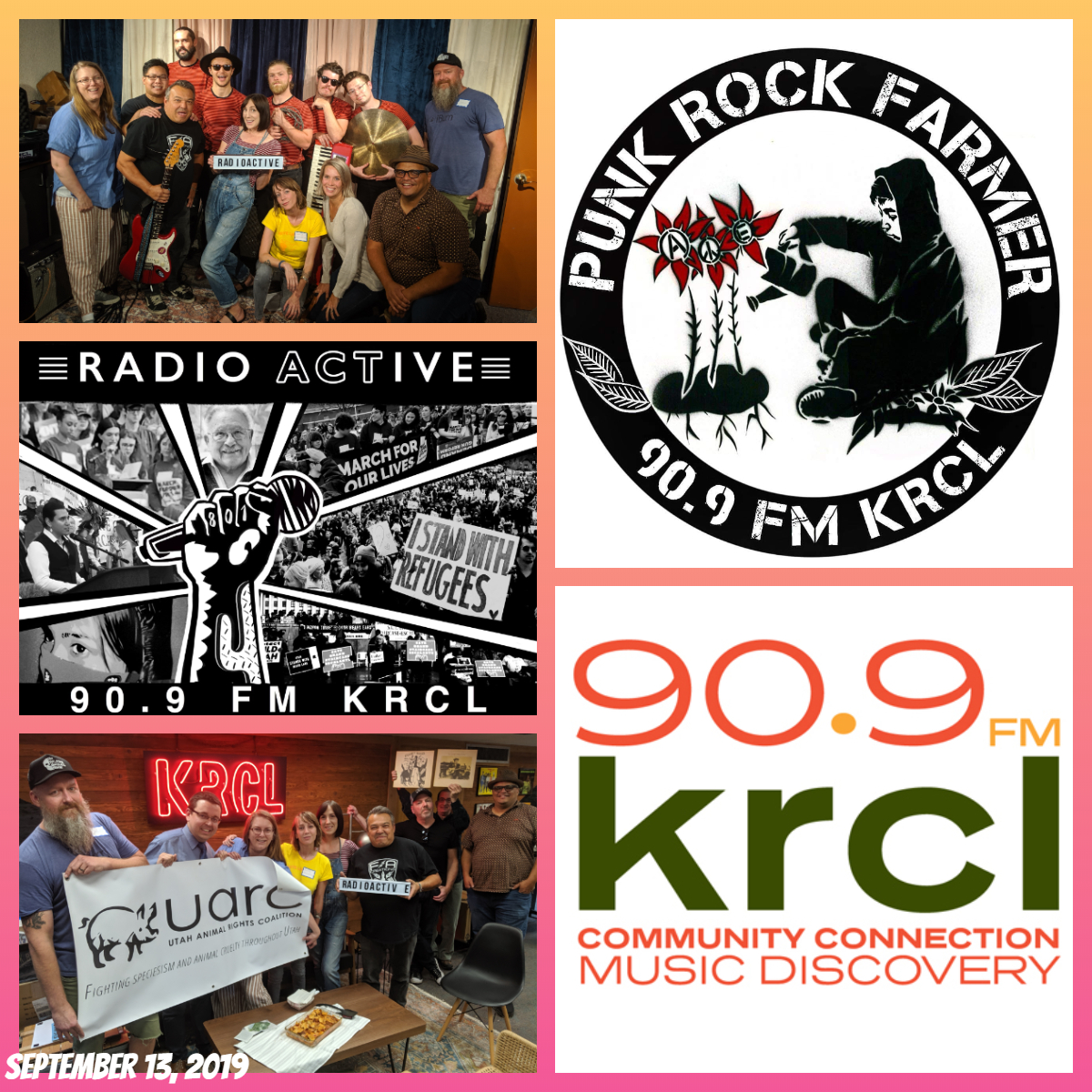 Live, homegrown music from The Boys Ranch, KRCL's #PunkRockFarmer gets to burnin' it with the food bloggers of #YaBurnedIt, Melon Monologues taste test, SLC VegFest 2019, and the debut of Cord-Cutter Corner
Tonight's lineup:
KRCL Volunteer Tom "Vinyl," with an update on the latest records, CDs, cassettes 8-tracks and more donated by listeners over the last week. You can check it out yourself from 10a-6p tomorrow at the KRCL Record and CD Sale Part 2 at 9th & 9th Street Festival. Look for the KRCL tents on the north side of 900 South in the parking lot of Barbacoa, 859 E. 900 S., SLC.
Live music with The Boys Ranch, which sounds like "looking through the lens of a millennial in the early 60s." Click here to download their music. See them live:
Jeremy Beckham, executive director of the Utah Animal Rights Coalition (UARC).
9/14: SLC VegFest 2019, 12:00-8:00 p.m. at Library Square Salt Lake City Utah, 210 E., 400 S., SLC. Join Utah Animal Rights Coalition (UARC) for its 4th annual SLC VegFest, featuring insightful speakers, live music, cooking demonstrations, a kids zone, 100% vegan food and more. Special guests include Official Grey Music and keynote speaker Captain Peter Hammarstedt, who will talk about the state of the world's oceans and the plight of fish.
#WriterOfWords Bill Frost with tips to "cut the cord," and other pop culture delights. Frost also writes the Content-Shifter column for SLUG Magazine.
#UrbanFarmReport, featuring true tales from the agrihood. Tonight's guests included:
Got a story you'd like to share on the show or an issue you'd like us to cover? Record a voice memo on your smart phone, then email it to radioactive@krcl.org. Keep it under 3 minutes and be sure to include a name and phone number in the message.
Views, thoughts or opinions shared by guests are their own and do not necessarily reflect those of the board, staff or members of Listeners' Community Radio of Utah, 90.9fm KRCL. Tonight's RadioACTive team included:
Exec. Producer/Host: Lara Jones
Assoc. Producer: Billy Palmer
Community Co-Host: Aldine, KRCL's Punk Rock Farmer
Volunteer: Brooke Estes
Audio Engineer: Sullivan Phetchanpheng
###