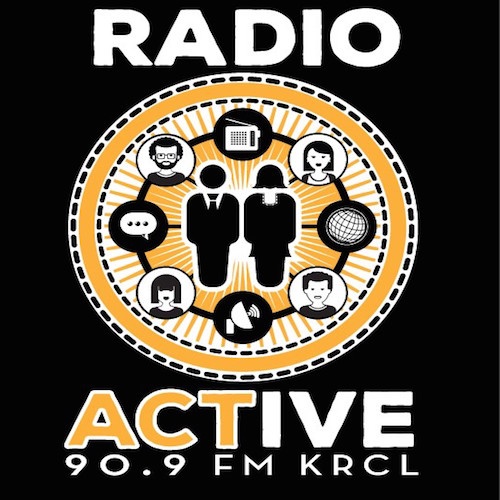 Homelessness in Salt Lake City
Tonight's show was hosted by Lara Jones and Billy Palmer:
On the RadioActive Report (begins at 05:00):
Downtown Green Team, with Camille Winnie from the Downtown Alliance
Civil liberties issues, with ACLU Utah Executive Director Brittney Nystrom and Communications Director Anna Brower
Volunteer opportunities:
The Volunteer Income Tax Assistance (VITA) program is looking for volunteer tax preparers. Come learn valuable skills and tax law while helping low income families file their taxes (and claim life-saving tax credits). Upon completing training volunteers will be IRS-certified tax preparers and make a real difference in people's lives. Classroom training will begin in October; until then you can go here: https://www.irs.gov/individuals/irs-tax-volunteers for more information.

Project Oxygen Tree Planting: Sept. 17, 9 a.m. at Milly Chalet, Brighton Resort. Utah's poor air quality has inspired Mark Miller Subaru to start their Driving Green program to help protect and give back to Utah communities. For every car sold by Mark Miller Subaru dealerships, TreeUtah and our volunteers will be planting one tree so we need your help. We hope you'll join us for this fun event at Brighton Resort to plant 2,000 native seedlings.

Lower Cottonwood Canyon Climbing Access Trail Work: Sept. 17, 8 a.m. at Little Cottonwood Canyon. The Salt Lake Climbers Alliance is working with the Access Fund and the Forest Service on the implementation of a new hiking and climbing trail system in lower Little Cottonwood Canyon. This is the largest climbing access trail project on Forest Service property in the nation and we need YOUR help. For the next 3.5 months the Access Fund Conservation Team will be working on climbing infrastructure needs throughout lower LCC but they will not be able to do all the work on their own. They need YOUR help to build staging areas, stabilize approach trails to signature climbs like Mexican Crack as well as maintain the trails to the world class boulders in the area. Trail work days will be happening every weekend from now through November. You can register for a trail day and learn more about the project at http://www.saltlakeclimbers.org/adopt-a-crag/
Homelessness in Salt Lake City (begins at 32:50), featuring:
Music featured on the show:
Bob Dylan -- Subterranean Homesick Blues
Michael Kiwanuka -- Home Again
If you have an idea -- guest, topic, something new -- for RadioActive, send an email to radioactive@krcl.org or post it to our new Facebook page.