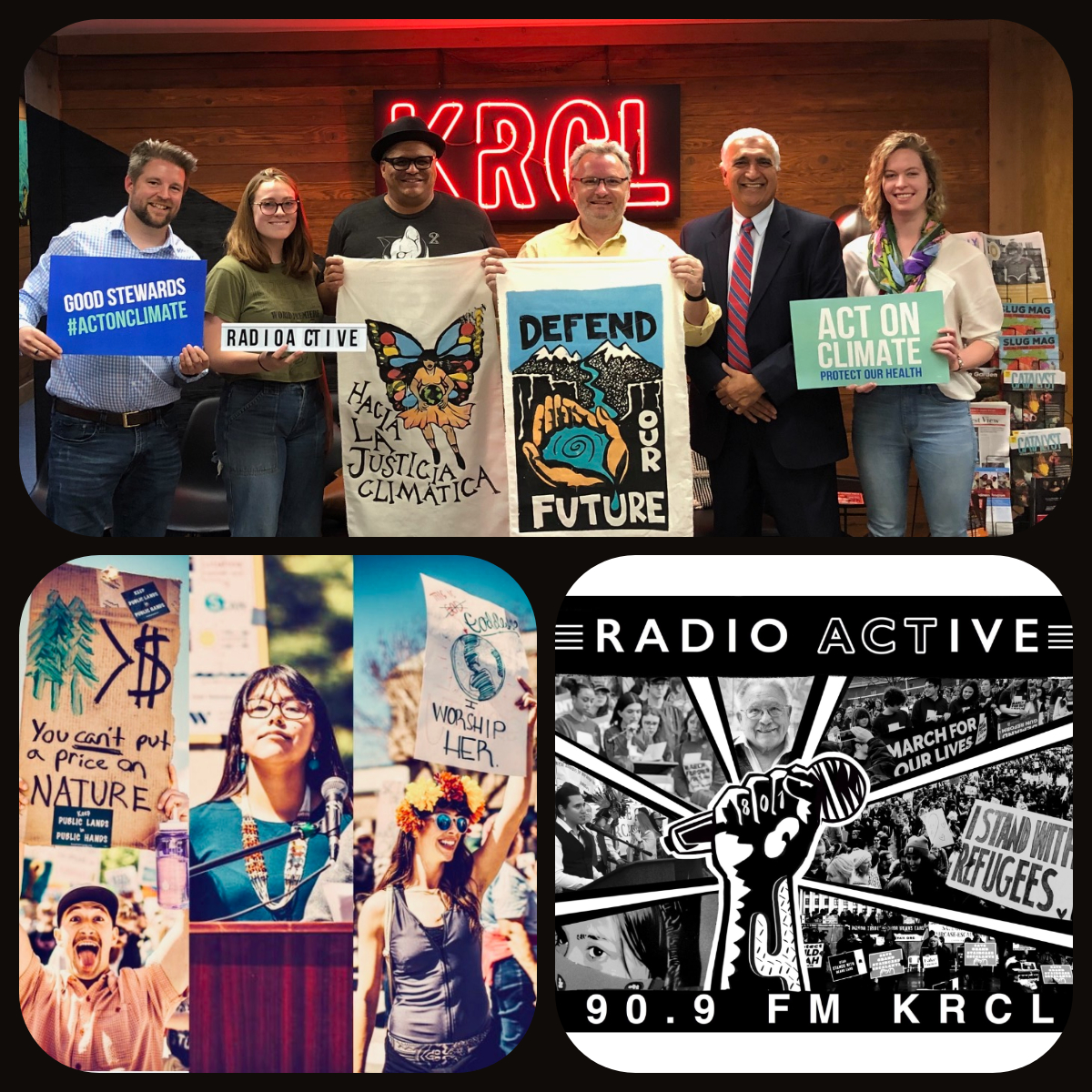 SL County D.A. Sim Gill on Facial Recognition, Medical Cannabis and more, Faith Based Environmentalism, Beyond Coal
Tonights Lineup:
Every third Wednesday of the month it's open phones with Salt Lake County District Attorney Sim Gill. Gill talked about Utah Legislation's "fix" part 2 for medical cannabis distribution, facial recognition and bias in the justice system.
Andrea Himoff of Action Utah, Sent a voice Memo reminding folks join the fight for water conservation by joining the Save 2% For Utah Campaign by going to the Save2forutah.org.
If you have a message for our listeners, use a samrt phone to record the who, what, when and where and why and send it to radioactive@krcl.org
Chris Thomas of the Utah Chapter Sierra Club, on the cost savings of early coal closure.
The Mormon Environmental Stewardship Alliance on the workshop they will be leading at the People's Energy Summit, Saturday, September 21, 2019:
Faith Based Community Perspectives on Stewardship
Got a story you'd like to share on the show or an issue you'd like us to cover? Record a voice memo on your smart phone, then email it to radioactive@krcl.org. Keep it under 3 minutes and be sure to include a name and phone number in the message.
Views, thoughts or opinions shared by guests are their own and do not necessarily reflect those of the board, staff or members of Listeners' Community Radio of Utah, 90.9fm KRCL.
Tonight's RadioACTive team included:
Exec. Producer: Lara Jones
Assoc. Producer/Host: Billy Palmer
Community Co-Host: Natalie Benoy
Volunteer: Isabella Sabala