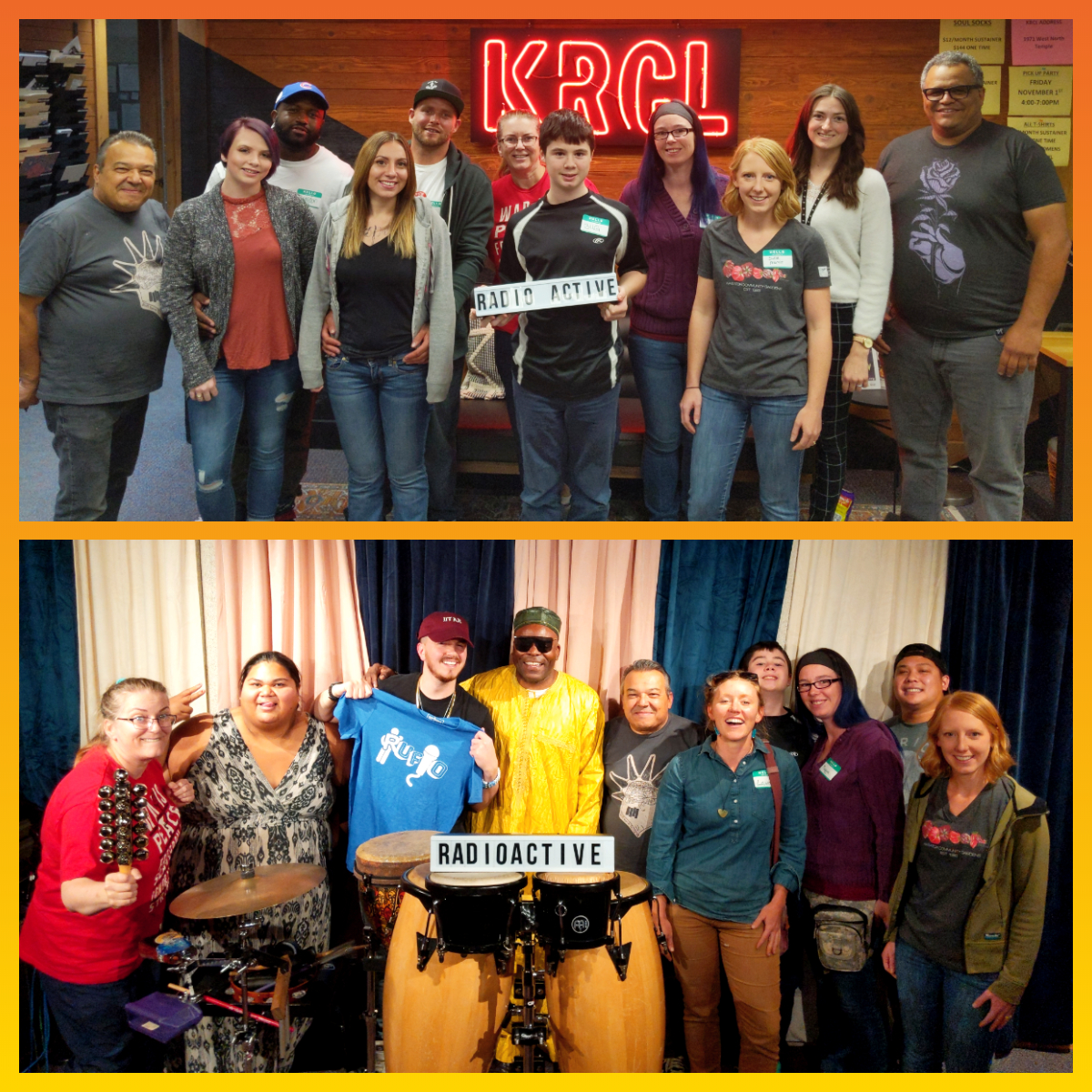 Live music from Mel Soul & The Messenger feat. Rufio, #UrbanFarmReport with Seeds of Success and Merit Medical gardener Laura Flower, RDT 54th season, Chili Affair, R.A.P. 2 Recovery
Tonight's lineup:
Live music from Mel Soul & The Messenger featuring Rufio.
Sept. 28: RTV Poetry Salon 9/28, 7:00 p.m. at Art Access, 230 S. 500 W. #125, SLC. Relaxation Through Verse Poetry Salon. Diverse cast of poets, spoken word artists, musicians, and more, who are women and/or multilingual minority artists. Featuring Caribbean Nightingale, Chelsea Guevara, Ashley Dulce, Gianfranco Fernandez-Ruiz, and Mel Soul & The Messenger. Click here to reserve a ticket.
Oct. 3: Pride Week: Farmers Market, 12:00-2:00 p.m. at University of Utah Farmers Market, west of the Union building on campus.
Repertory Dance Theatre starts its 54th season with Inside Outside, October 3-5, at the Rose Wagner Performing Arts Center. RadioACTive got a preview with RDT's Stephanie Perkins and guest choreographer Andy Noble. Click here for tickets.
INSIDE OUTSIDE will open the Company's season of HERE & NOW. For the entire 2019-2020 season, RDT will continue to celebrate our diversity and our creativity as we explore the state of Utah's heritage, geography, and its people. Featuring five choreographers, INSIDE OUTSIDE explores patterns, structures, and technology to affirm a vibrant human spirit.
Taylor Winsness of The Road Home talked about the 33rd Annual Great Salt Lake Chili Affair, Oct. 2, 5:30-8:30 p.m. at the Salt Palace Convention Center, Hall 4. All proceeds benefit the people The Road Home serves through emergency shelter, supportive services, and housing programs. Click here for tickets, which are $42 per person; children 12 and under get in FREE.
Bryce Conatser and Brandon Stallworth of R.A.P 2 Recovery.
Tonight's #UrbanFarmReport featured:
Susie Marvin and Maggie of Seeds of Success, a job training and placement program that capitalizes on the positive role that gardening and healthy eating can play in the journey from poverty to self sufficiency for single moms.
Laura Flower, who manages the community garden at the Merit Employee Garden. In May of 2016, Merit Medical Systemsstarted an employee garden for over 150 participants at its South Jordan campus. With over 8,000 square feet of garden space at her disposal, Flower is teaching people how to grow their own food and learn about gardening.
Got a story you'd like to share on the show or an issue you'd like us to cover? Record a voice memo on your smart phone, then email it to radioactive@krcl.org. Keep it under 3 minutes and be sure to include a name and phone number in the message.
Views, thoughts or opinions shared by guests are their own and do not necessarily reflect those of the board, staff or members of Listeners' Community Radio of Utah, 90.9fm KRCL. Tonight's RadioACTive team included:
Exec. Producer/Host: Lara Jones
Assoc. Producer: Billy Palmer
Community Co-Host: Aldine, KRCL's Punk Rock Farmer
Audio Engineer: Sullivan Phetchanpheng
###