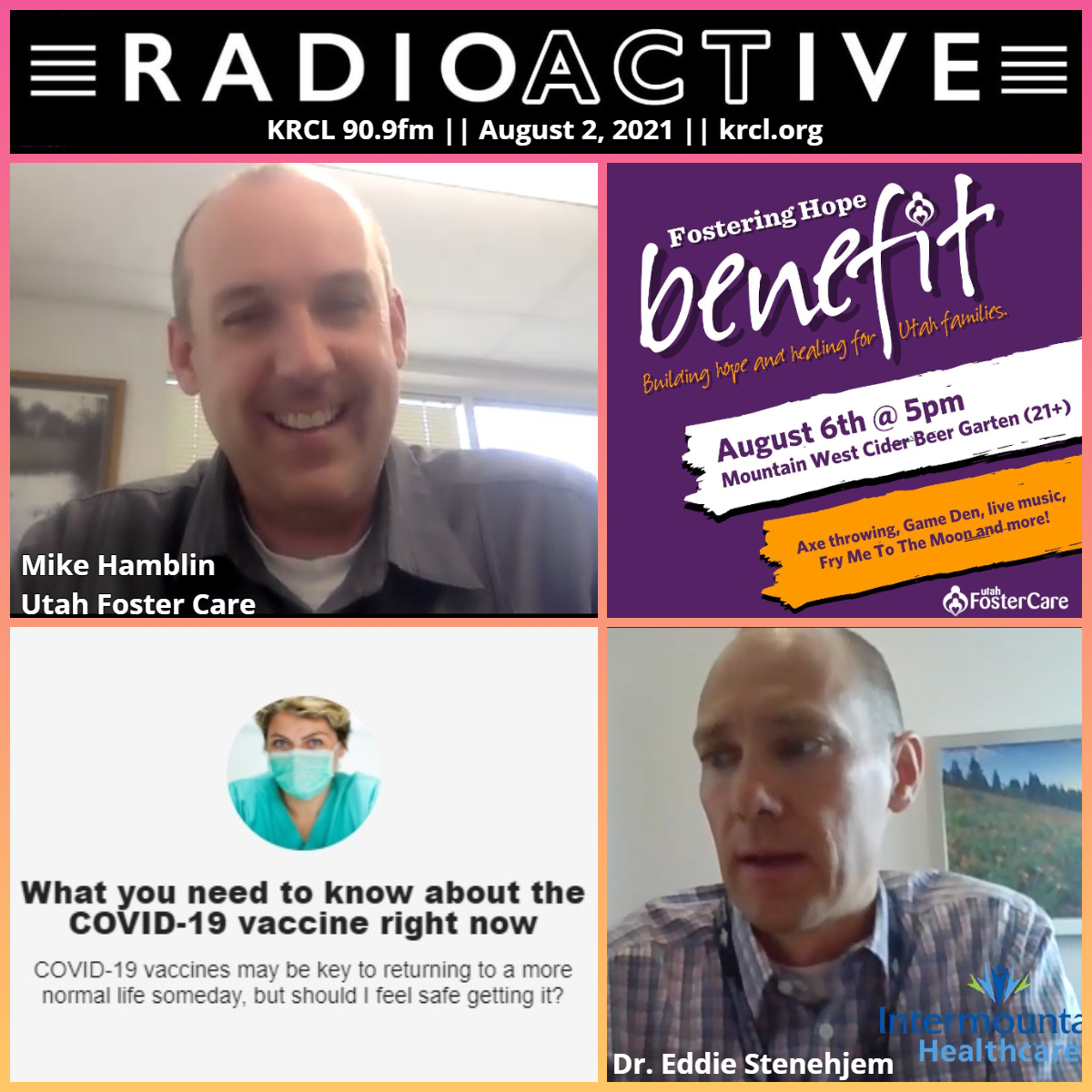 Utah Foster Care needs you -- from foster parents and mentors to the Wishing Well Fund. CEO Mike Hamblin breaks it all down, including this Friday's Fostering Hope Benefit to build hope and healing for Utah families. Plus, more #songsofsummer!
Resources from tonight's show:
Tonight's #songsofSummer picks:
Summertime Life by Curtis Salgado from Brian Kelm, host of Red White & Blues Monday nights at 8
Summer of '69 by Bryan Adams from Utah Foster Care's Mike Hamblin
Utah Foster Care finds, trains and supports foster families for Utah children. CEO Mike Hamblin said there are plenty of ways to get involved, from being a foster parent to tabling at events. Find a list of recent links here: linktr.ee/utahfostercare.
COVID-19 Update: Featuring comments from Dr. Eddie Stenehjem, Intermountain Healthcare Infectious Diseases Physician, during a regular update from Intermountain Healthcare. For the latest information, visit coronavirus.utah.gov.
Views, thoughts or opinions shared by guests are their own and do not necessarily reflect those of the board, staff or members of Listeners' Community Radio of Utah, 90.9fm KRCL. Tonight's RadioACTive Summer Break was produced and hosted by Lara Jones.
###