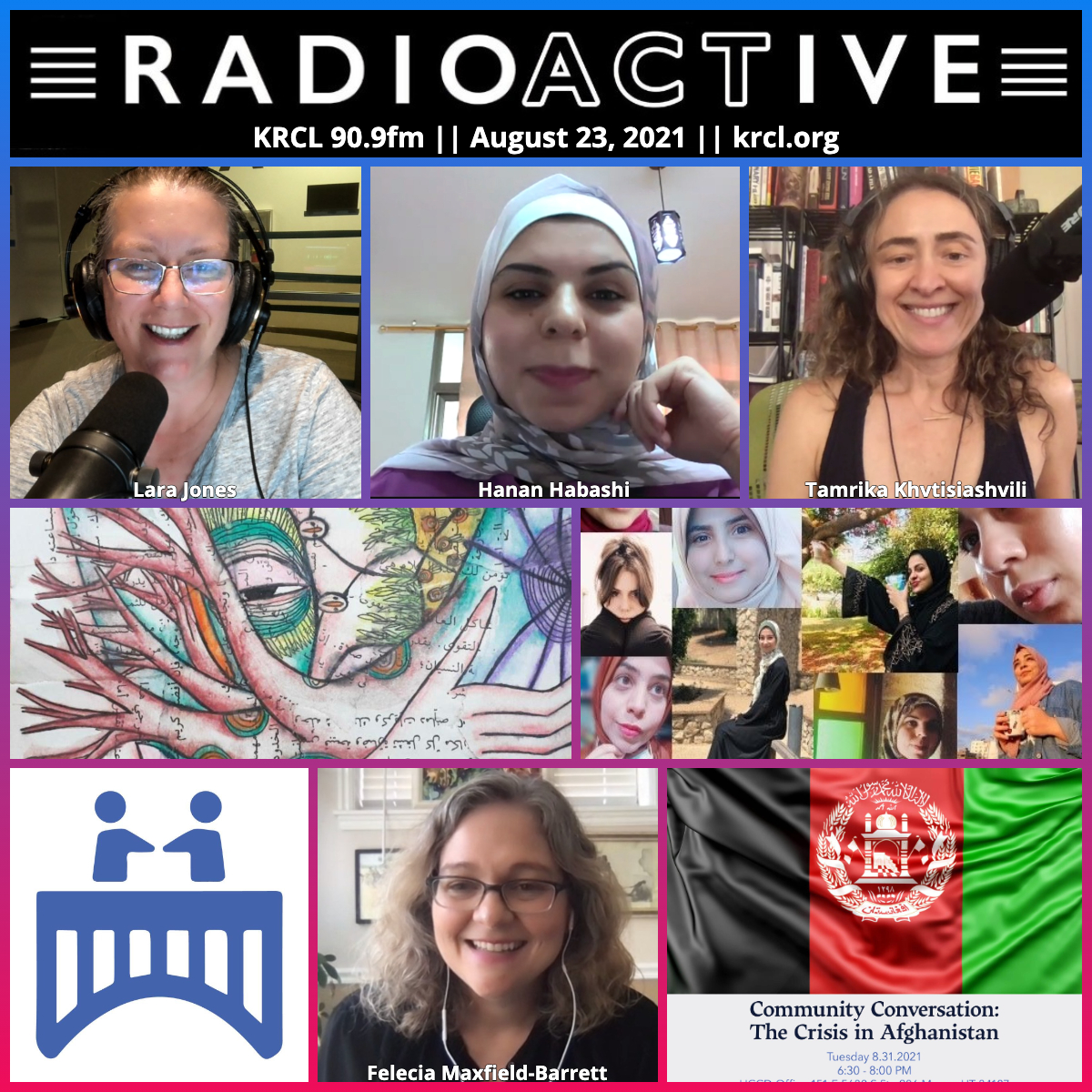 Utah Council for Citizen Diplomacy invites you to a community conversation on Afghanistan. Paper Boats Zine ready to hit the streets. Skywatcher Leo T's pick for #songsofsummer playlist.
Tonight on the show:
SkyWatcher Leo T added his pick to our #SongsofSummer playlist: In a Daydream by Freddy Jones Band.
Felecia Maxfield-Barrett, executive director of Utah Council for Citizen Diplomacy, which has been fostering citizen diplomacy — one handshake at a time — since 1967. For UCCD's Statement on Afghanistan and three simple action steps you can take today, click here.
Aug. 31: Community Conversation: The Crisis in Afghanistan, 6:30-8:00 p.m. at UCCD Office, 151 E. 5600 S., Ste 206, Murray. "The Council recognizes that people have many questions about the crisis in Afghanistan but might not know where to look for answers, who to ask, or might feel too embarrassed about asking these questions. UCCD will host a timely and exclusive conversation about the crisis in Afghanistan with Ahmad Afzali, our own International Exchange Program Director. Please come ready to learn and ask questions in this open and respectful conversation. Ahmad will share his point of view about the historical context of America's role in Afghanistan, the recent fall of the Afghan government and Taliban takeover, and how recent events have resulted in a humanitarian crisis for thousands of people in Afghanistan. You must be vaccinated to attend. Sitting is limited to 30 spots, so register today!"
RadioACTive's own Tamrika Khvtisiashvili on Paper Boats, a zine collaboration between 17 women — 14 Palestinians living in Gaza, and 3 Americans living in Salt Lake City. To get your copy of the limited press run, click here.
Aug. 26: Paper Boats Zine Launch, 6:00 p.m. at Modern West, 412 S. 700 WW., SLC. "To celebrate the launch of the zine and enjoy a fun night with fellow artists, activists, and community members, join us on Thursday, August 26th, at 6PM. Meet the Salt Lake collaborators and hear exclusive interviews from the writers in Gaza as you enjoy delicious Arabic fare generously donated by Laziz Kitchen. You will also have an opportunity and purchase your own limited edition copy of the zine in person in the beautiful Modern West gallery in downtown Salt Lake City. The event is free but limited to 50 attendees." Click here to reserve your free seat.
Views, thoughts or opinions shared by guests are their own and do not necessarily reflect those of the board, staff or members of Listeners' Community Radio of Utah, KRCL 90.9fm. Tonight's RadioACTive Summer Break was produced and hosted by Lara Jones.
###