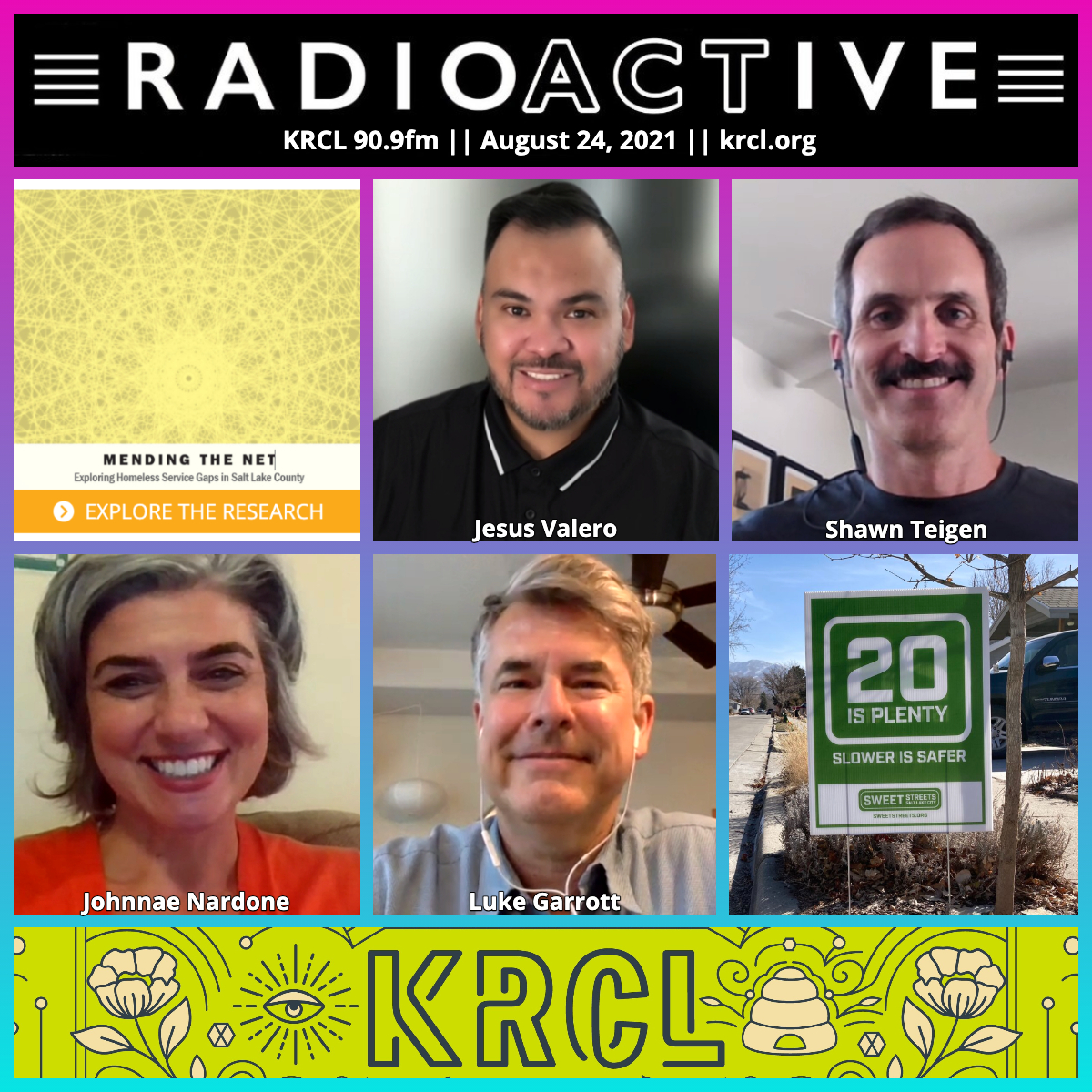 Utah Foundation and Sweet Streets, two nonprofit groups with data to back up their calls to action in our community. Plus, #songsofsummer celebrates the 105th birthday of the National Parks Service.
Tonight's show:
August 25th is the 105th anniversary of the National Park Service, which will celebrate by waiving entrance fees nationwide tomorrow. With that as inspiration, Lara added Wildflower by The National Parks to the RadioACTive #SongsofSummer playlist.
Before visiting, please check the park's website to determine its operating status and current face mask requirements.
Mending the Net: Exploring Homeless Service Gaps in Salt Lake County is a new report released by the Utah Foundation that looks at gaps in services for the homeless in Salt Lake County. RadioACTive spoke with Jesus Valero, the report's author and a professor of political science at the University of Utah, and Shawn Teigen, the Foundation's Research Director.
20 is Plenty is the rallying cry of the folks at Sweet Streets SLC, a community-based group, focused on gaining political clout to influence the planning, budgeting, implementation, and operation of city streets, sidewalks, and public spaces. RadioACTive spoke with co-founder Luke Garrott and board member Johnnae Nardone. Agree that 20 is Plenty? Click here to sign the petition or get a yard sign.
Views, thoughts or opinions shared by guests are their own and do not necessarily reflect those of the board, staff or members of Listeners' Community Radio of Utah, KRCL 90.9fm. Tonight's RadioACTive Summer Break was produced and hosted by Lara Jones.
###