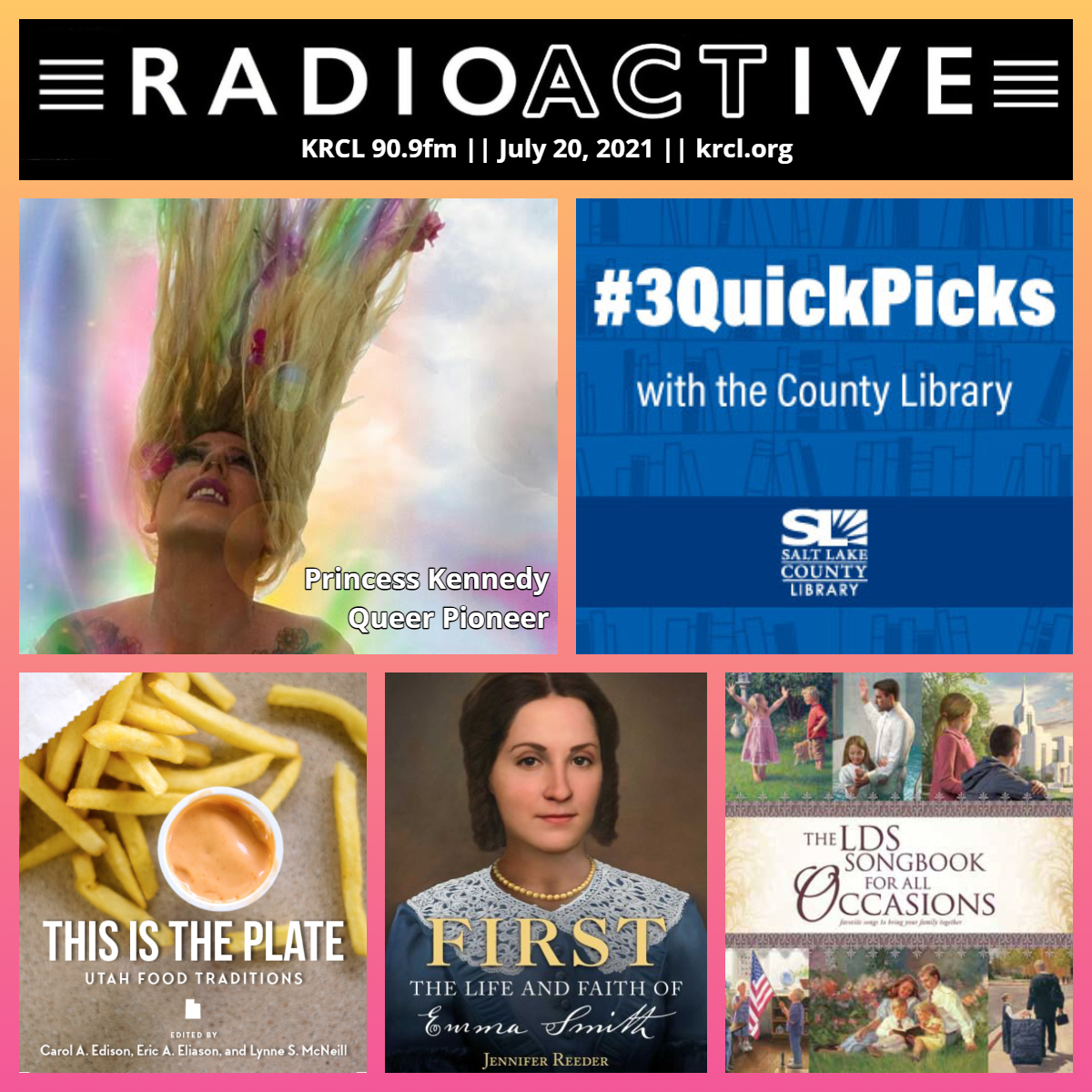 Queer Pioneer history with Princess Kennedy, who highlights Mae West and Joe Redburn. #3QuickPicks on Utah pioneers from Azra Basic at The County Library. More #songsofsummer.
LGBTQ advocate and historian Princess Kennedy talks about Queer Pioneers, from Mae West to the late-Joe Redburn.
#3QuickPicks related to Pioneer Days from Azra Basic at The County Library. All of the following picks are available for check out or download at slcolibrary.org:
First: The Life and Faith of Emma Smith by Jennifer Reeder: "This book allows each of us to become personally acquainted with Emma Smith as we learn more about her essential work as a leader, a wife and a mother in the early days of the LDS Church."
This Is the Plate: Utah Food Traditions by Carol Edison: "In a state much influenced by Latter-day Saint history and culture, iconic items like Jell-O salads, funeral potatoes, fry sauce, and the distinctive 'Utah scone' have emerged as self-conscious signals of an all-inclusive Utah identity. Scholarly but lively and accessible, this cookbook has something for everyone."
The LDS Songbook for All Occasions: "This is an anthology of favorite songs with 79 musical selections, including fun camp songs, uplifting children's melodies, patriotic anthems, folk songs, and holiday tunes."
RadioACTive Listener Survey: While we're off, we're not idle. We're thinking of ways to make the show even better and more local. Click here to answer 10 questions and share your thoughts on KRCL's show for grassroots activists and community builders.
Views, thoughts or opinions shared by guests are their own and do not necessarily reflect those of the board, staff or members of Listeners' Community Radio of Utah, 90.9fm KRCL. Tonight's RadioACTive Summer Break was produced and hosted by Lara Jones.
###