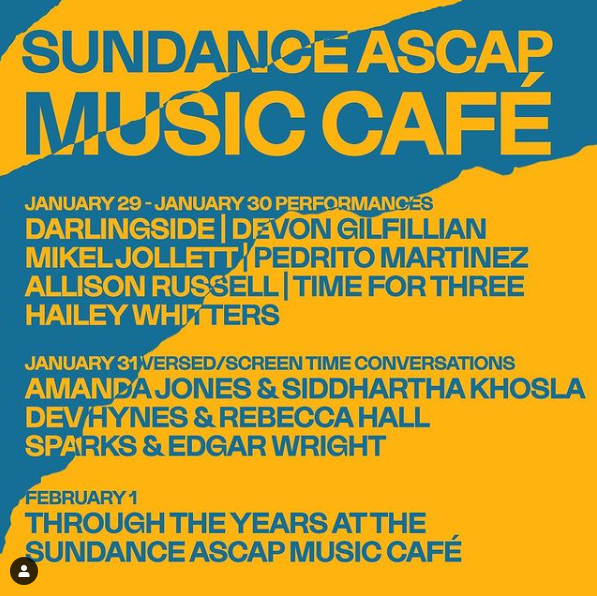 ASCAP Music Café has had a presence at the Sundance Film Festival for the past 22 years, and this year is no exception. Experienced festival goers know that the music café is a Main Street staple during Sundance. Lines of people waiting — and hoping — to snag a spot inside the venue are a common site outside of the café any given hour during the festival. I have been covering Sundance in some capacity for longer than I want to admit now, and I can say that even with credentials, I have not always been successful in securing a spot to enjoy a live performance from one of the many musicians that ASCAP arranges to perform each year. But this year's virtual platform creates greater opportunity to catch a performance.
Loretta Muñoz, ASCAP's assistant vice president for membership, says that, despite the lack of in-person performances this year, the musicians slated to perform during the 2021 fest are excited to participate. And ASCAP is ready to introduce musicians from varying genres to a global audience that reaches beyond the venue capacity on Main Street. "It's exciting because the festival is open to so many people. The audience is vast—it's global," Muñoz said.
ASCAP kicks off its 23rd year at Sundance on January 29, featuring seven musical performances as well as conversations with composers on Saturday, January 30. Visit the café daily until February 1. Attendance is open to all festival attendees who register a free account at sundance.org.