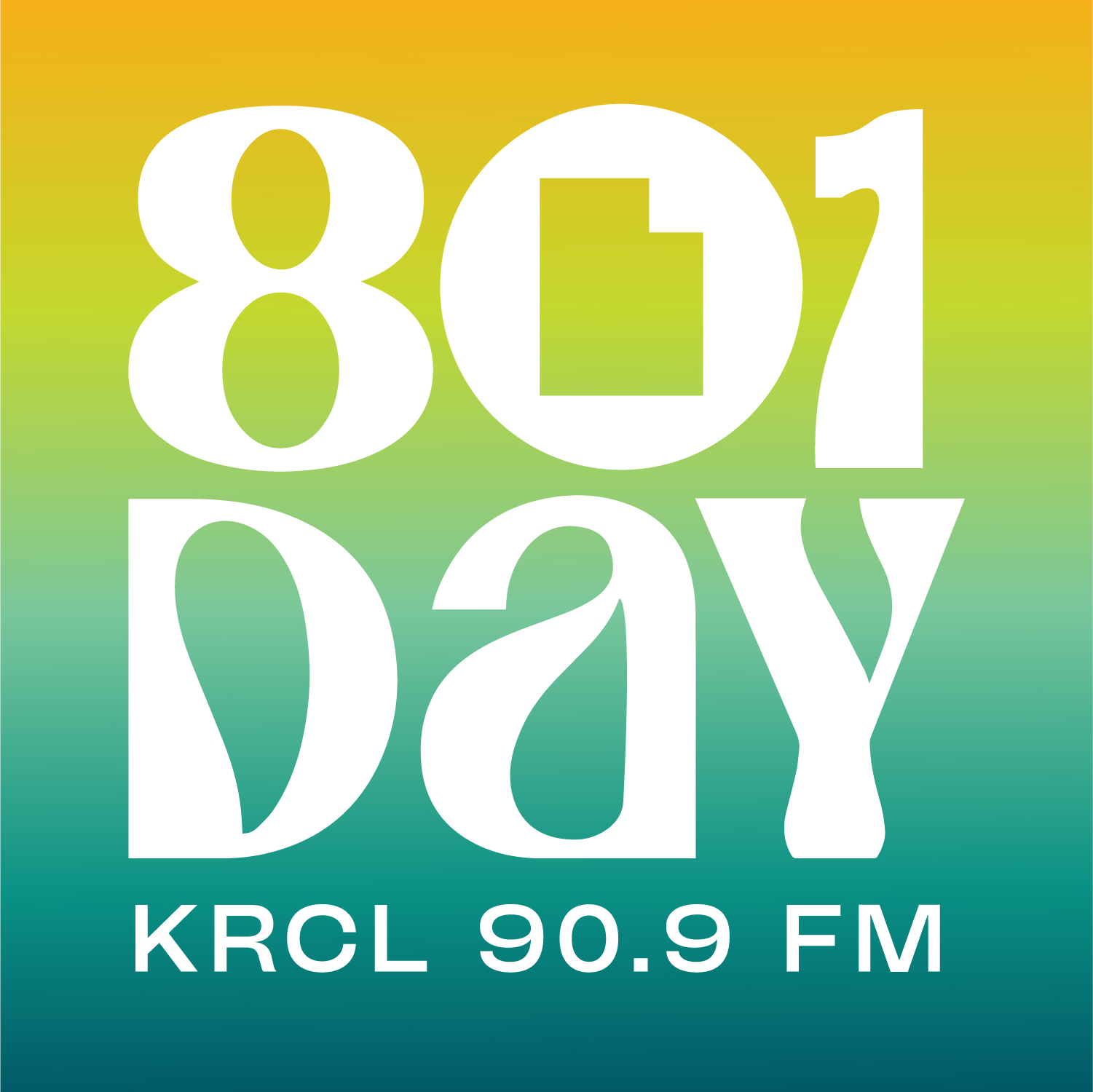 Looking for something you heard during KRCL's 801 Day Utah Music special? Check out some of the playlists below. And listen On Demand here, just search Aug, 1.
Guest DJ Ritt Momney 9-10am

Ritt Momney / Paper News (Eugenie's Pick)
Kipper Snack / Flowers
Silver Cup / Gaslight
Dad Bod / The Drifter
Anais Chantal / Pt 1: Doctor
The Backseat Lovers / Pool House
The Moss / Insomnia
Drusky / Holy Ghosting
The Aces / Girls Make Me Wanna Die
Choir Boy / Rowdy Friends
The Rubies / Picture This
Sunhills / You Love Me 'Cause You're Bored
Guest DJ Angela Brown with Courtney Blair 10am-Noon
The Zizzous / I'd Rather
Musor / Ya no volvio
Gavanni / Take it Slow
Detzany / Things I Should've Said
Angie Petty / Love Letter
If You Can Drive / Joshua James
Adien Barrick / Big Sur
Columbia Jones / Walk
AMEA / Champ Talk feat. Shawty
XDX / Peace
Nichole McMahan / Good Love
Saluduro / Waterfall
MOD / Water
Red Bennies / Walk Right In
Bob Moss / Movie Man
Vile Blue Shades / Under Watchful Eye
Le Force / Enviro
24-Oz. Can / The Ghost of Porter Rockwell
The Furs / I Taste Blue
Trebuchet / Defeatism is For Losers
VCR5 / Warriors
Foster Body / Content
JAWWZZ! / Blooming
Dark Seas / Comin' Down
Josaleigh Pollett / Cinderblocks

Talia Keys Noon-2pm

Jazzy Olivo/Courtney Isaiah Smith / Kidi Boom
Swantourage with Lisa G- Don't Need You
Madam Bandit- Gin and Tonic
Joshy Soul- New Lover
VadaWave- Stay
Spirit Machines-Watch It Burn Somebody/Anybody- Buzzer
Marqueza-Golden Hour
Tyler Glenn- Shameless
Ginger and The Gents- In The Music
Lane and The Chain- Garbage Day
Uma Fuzz- Rock N Roll
Sarah DeGraw- Heartbreaker
Elle and The Echo- L.A.
Zaza VanDyke- Summertime
Superbubble- Sound March
Omega Horns- Panic
Afro Omega- Watcha Need, Move Like Light
Big Blue Ox- Milk Money
Mary Tebbs- Fits of Love
Lerraine Horstmanshoff- She Turns Me On
Mama Long Legs- Dance This Out
Ryan Conger with Rhagenetix- Don't Push The Funky Button
Grits Green- Hello
J Knote- Intermission Circa 1987
Vinyl Tapestries- Sane


Guest DJ Corey Fox
Swim Herschel Swim - Baby Babaar (1993)
Clover - Sun (1995)
Return To Sender - The Grand Exposure (2008)
Desert Noises - Smoke Breathing Monsters (2011)
Imagine Dragons - Round & Round (2012)
Neon Trees - Lessons in Love (2012)
The Moth & The Flame - Young & Unafraid (2016)
Sego - Neon Me Out (2019)
Joshua James - If You Could Drive (2021)
Lantern By Sea - Rim Of The World (2022)